By Matt Samansky
Supplement Review Editor
Are you tired of mixing up chalky protein powders into tasteless shakes and homemade sludge? Yeah, I am too! Today I'm providing the results from my review of the Musclelicious Foods' Protein Puddings and Peanut Butter Balls!
Musclelicious Foods vast menu of rich protein puddings and decadent peanut butter balls will satisfy your sweet tooth without the guilt of a cheat meal. You might even catch yourself licking the bottom of the 16-ounce container to get every last bit of this tasty meal.
The Musclelicious mission is to feed your muscles and supply you with the energy you need to function throughout your busy days. Perfect for the businesswoman rushing out of the house in the morning, for the fit-doctor plagued with a short lunch break, or the health conscious student looking for a powerful post-workout meal, MF is right for you.
Made fresh daily by owners and fitness enthusiasts Cipriano and Sharin Pereira, this gluten free, sugar free, and lactose free product can act as a replacement or a supplement to your meals.
Not only will you enjoy Musclelicious Foods' products, but your children will too! Ditch the sugary snacks and load their lunch boxes with a delicious AND nutritious treat that you both can agree on.
The Pereira's protein products not only taste good, but they're good for you. Cip and Sharin's recipe is designed for a sustained release of amino acids, utilizing the highest quality blend of fast and slow acting whey protein from isolate, concentrate, and caseinate. Packed into each of MF's meal replacement protein puddings are 9g of branched chain amino acids to help your muscles recover from taxing bouts of training. The top-secret formula also contains rapid release glucose polymers for fast glycogen replacement when muscle is depleted and selenium for immune system support.
Aside from a macronutrient standpoint, MF protein treats include 23 vitamins and minerals, are an excellent source of antioxidants, 8 B, C, and E vitamins, and provide a whopping 60% daily-recommended value of calcium.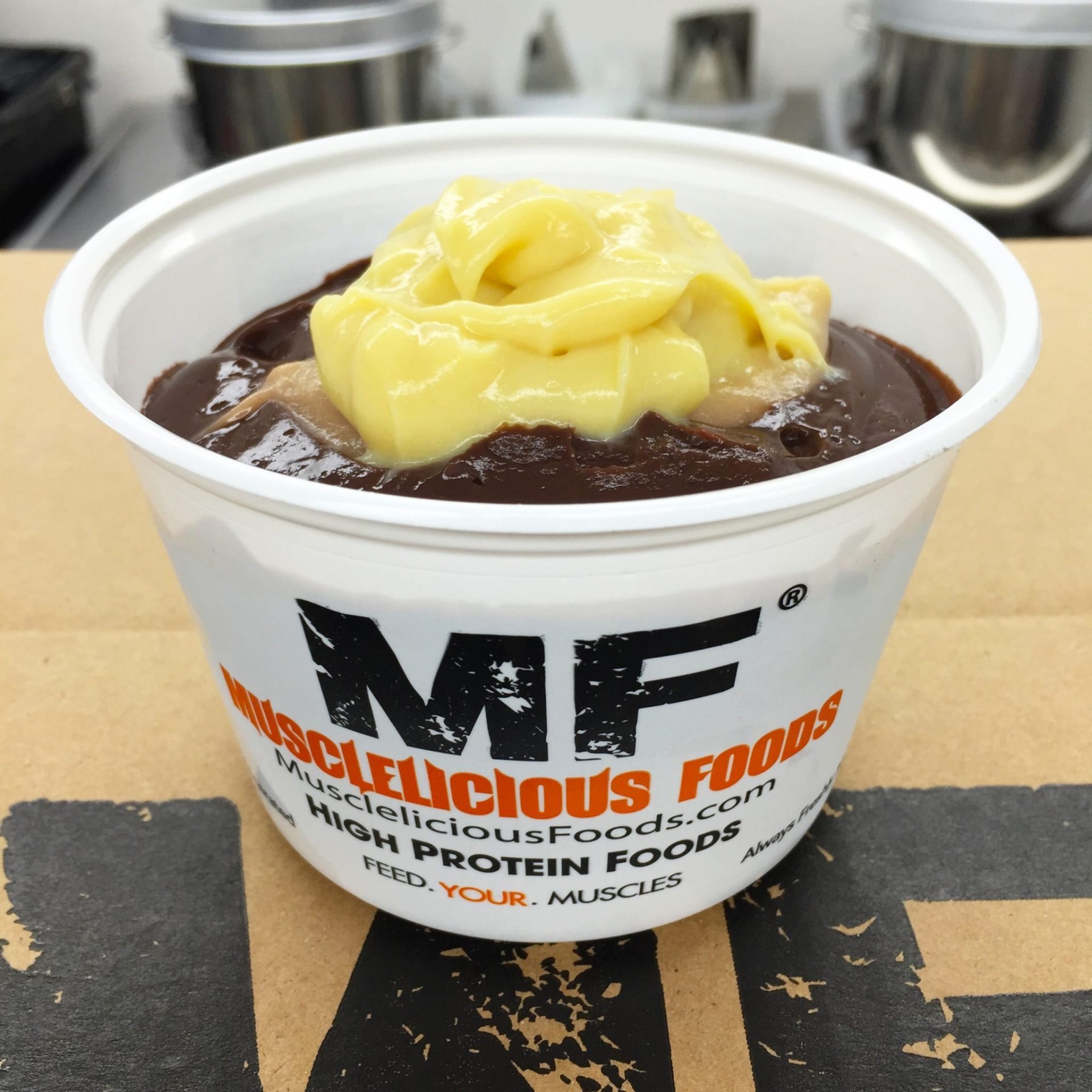 Each order placed with Musclelicious Foods is handled with care, sealed with a protective styrofoam lining and dry ice to maintain freshness. Sharin and Cipriano personalize every shipment with a hand-written thank you note to each of their customers.
From humble beginnings selling pudding in the parking lot of an LA Fitness to successfully owning and operating their own storefront in Easton, PA, the Pereira's are living the dream. Having spent over a decade perfecting their recipe, Sharin and Cipriano Pereira experimented on themselves and lucky test subjects before coming up with the industry's leading guilt-free treat. Their satisfying sweets will not only keep your stomach satiated, but steer you away from the junk.
Musclelicious Foods Protein Puddings and Peanut Butter Balls are the first to ever earn a 10/10 on my supplement review scale!
Musclelicious Protein Puddings can be purchased individually for $7.99 and come in 26 different flavors; Red Velvet Cake, S'mores, Nutella, Strawberry Cheesecake, and Orange Dreamsicle to name a few. Macro's vary from 42-56g of protein, 45-55g of carbohydrate, 9-16g of fat, 9g of fiber, 0-4g of sugar and 420-550 calories per container.
Their 11 variations of peanut butter protein balls retail for $11.99 per container of 6 and all tout 18g of protein, 14g of carbohydrate, 16g of fat, 5g of fiber, and 8g of sugar.  Other offerings include protein crumbles and protein ball dough, both available for $14.99.
Facebook: Facebook.com/Muscleliciousfoods
Instagram: @Muscleliciousfoods
Twitter: @MuscleFoods
https://muscleliciousfoods.com
What's your favorite protein snack? As always, shoot me a tweet or drop me a post about any supplements YOU would like to see me review. My contact info is listed above!
Check out the DigitalMuscle.com Supplement Blog For More Reviews!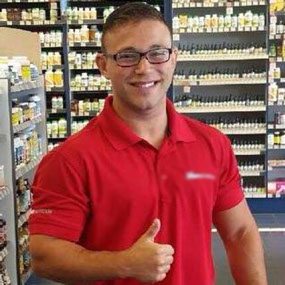 After a series of concussions ended his high school wrestling career, Matt discovered bodybuilding, quickly immersing himself in the world of fitness, nutrition and supplementation. A National Academy of Sports Medicine Certified Trainer, Matt founded UFit Sports Performance and Nutrition and has helped dozens of clients achieve their fitness goals. Having tried and tested countless supplements, Matt is highly regarded as a credible evaluator of nutritional products.