By Shawn Ray
The 56th Joe Weider Mr. Olympia Weekend got off to an awesome start with the Press Conference that saw only a couple or a few representatives from each division so as to allow thorough answers and enough time for each category to be presented. The highlight of the Press Conference was a speech made by 21 year retiring veteran, Dexter Jackson who showed class and respect to his fellow competitors and most of all, thanking his legion of fans that have supported his journey into Pro Bodybuilding's Hall of Fame!
7X Mr. Olympia, Phil Heath returned to the Press Conference after a two year absence since losing the title to Shawn Rhoden back in 2018 with a very serious tone and focus in his speech that was laced with swear words and all, as he conveyed how happy he was to be home again!
Many people thought this would be a two man show of a returning Mr. Olympia in Phil Heath coming off of 2 stomach surgeries and the reigning champion, Brandon Curry who stated he was glad Phil was in the line-up to finally validate which one was better, as he felt his time was now and the rumors of last years show was that had Phil competed, Brandon would not be Mr. Olympia. Brandon later put those speculations to bed by landing in the Runner-up spot to eventual winner, Big Ramy.
The weekend was off to a great start in a year of Cancellation, Uncertainty, CoVid and disarray. The athletes all felt ready for battle and stated as much prior to closing out the year in Orlando, Florida at the Orange County Convention Center. This venue was the third location in the calendar year, on its third date which barely happened if not for the ingenuity of Contest promoter, Dan Solomon and Olympia CEO, Jake Wood.
Following the Press Conference, the athletes all shook hands and wished each other the best as the official Tanning Sponsor, Stacy Kaufman's Pro Tan USA put the final touches on the athletes before they took to the stage.
As a fan of the sport, I took the liberty to snap a few photos of a couple of all-time greats we may never see again on a Mr. Olympia stage.
Big Ramy started the year off in March landing in 3rd place behind a then 50 year old, Dexter Jackson and last years Olympia 1st- Runner up, William Bonac eventual Arnold Classic Winner. Big Ramy arrived in the USA early to train and be watched by former Pro/ Trainer, Dennis James who stated on the PPV that he and Ramy put heavy emphasis on Posing, Posing and More Posing which helped him come in great condition on his way to victory! Throughout the contest, we noticed Big Ramy was first in the pose and last out which he prepared for and paid dividends as the others faded and gasped for air, Ramy appeared to separate himself from the pack! At 290lbs, Ramy was poised and polished from the first pose to the last and had our first place votes from beginning to the end.
There were plenty of surprises and upsets in this epic battle for the O! Here are our 2020 Olympia Division Champions:
Mr. Olympia, Big Ramy
The Return of the Ms. Olympia was rocked moments before the show when news of 10X Ms. Olympia, Iris Kyle had withdrawn from the contest due to Medical Concerns. However, the show continued with the reigning 2020 Pro Rising Phoenix World Champion, Andrea Shaw winning her second title in as many weeks solidifying her place in the history books of female bodybuilding to end the year victorious!
Ms. Olympia- Andrea Shaw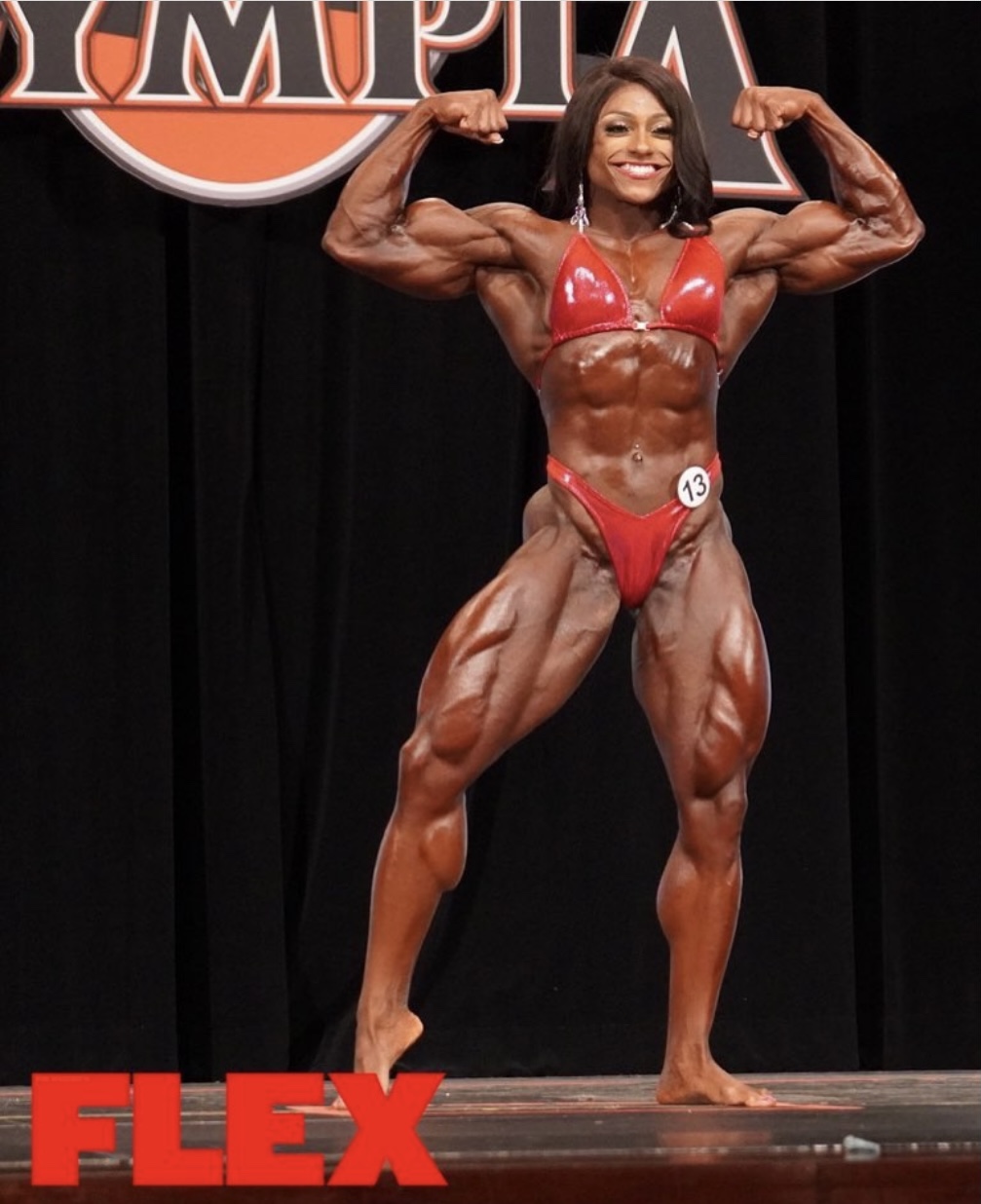 The 2020 Olympia 212 Champion, Shaun "The Giant Killer" Clarida standing a whopping 5'2 and 177lbs. Shaun upset the defending champion, 49 year old, Kamal ElGarni after he moved up from last years 3rd place finish.
All eyes were in the Ms. Olympia Bikini division which played host to several past champions in the form of Angélica Teixeira, Ashley Kaltwasser and defending champion Isa Pecini. With three 1st Runner-ups to her resume, Janet Layung had finally landed in the winners circle! To let you know how competitive this division was our 2019 Champion failed to land in the top 5!
The Women's Physique Olympia Contest played host to the biggest upset of the night in my opinion coming from Sarah Villegas over perennial champion, Shanique Grant. Sarah was 2nd place a year ago and pulled off the unthinkable feat of winning the title in head to head competition! While I favored Shanique's lines and genetics over Sarah's, the judges votes are the only ones that really matter.
The Mens Classic Physique Olympia was arguably the most anticipated battle on the schedule and defending champion by way of Canada, Chris Bumstead. Chris was all Spit & Polish, holding onto his title and vanquished the rival of 2X Olympia winner, Breon Ansley who placed third behind Terrence Ruffin who brought an amazing package that left the crowd wanting more with a stunning posing routine.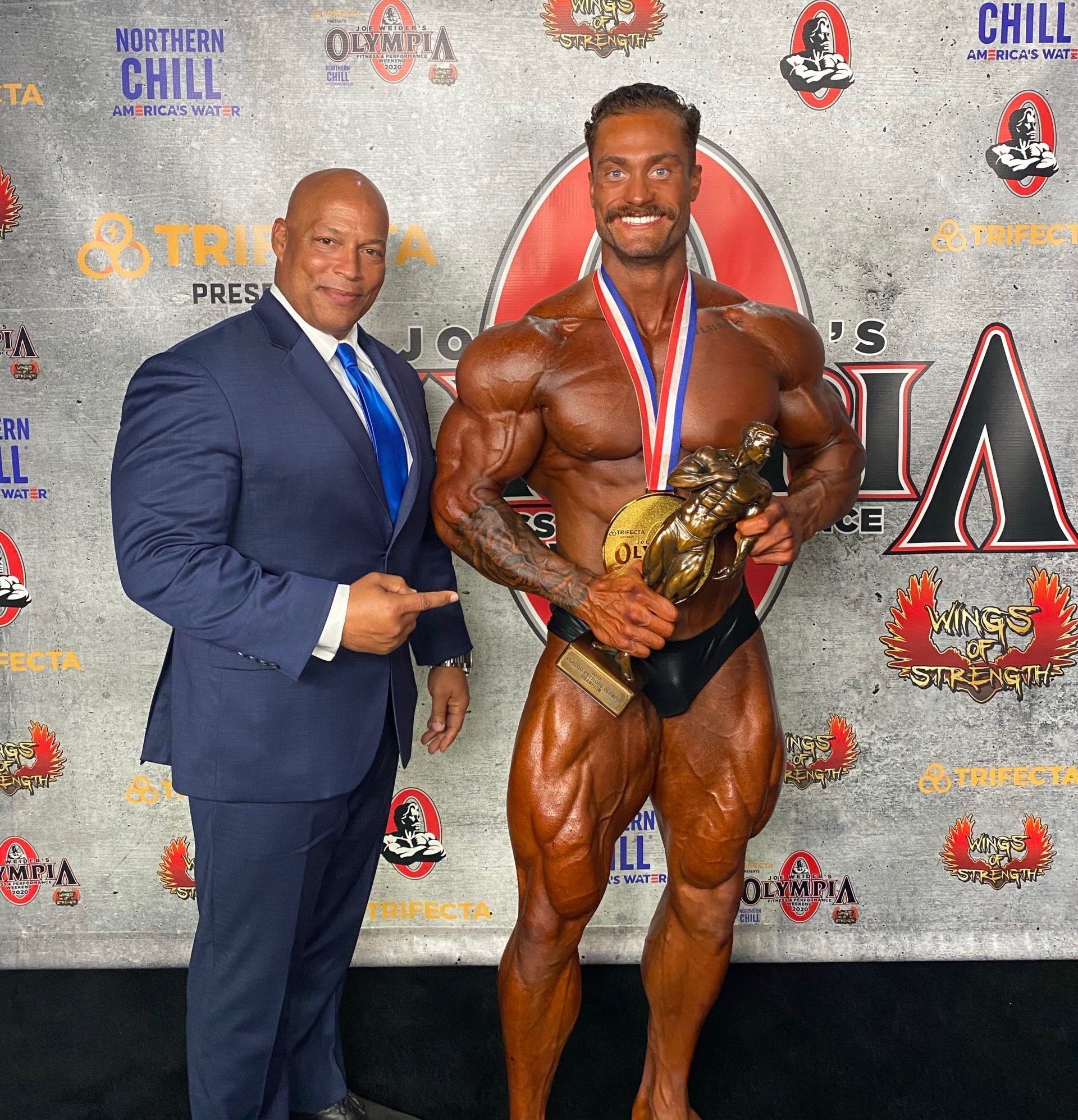 The highly anticipated Women's Fitness kicked off the weekend with the reigning 2X Defending Champion, Whitney Jones and the return of retired 4X Fitness Olympia winner, Oksana Grishina however looming in the shadows was my underdog favorite 2020 Ms. Fitness International Champion, Missy Truscott whom true to form elevated her physique development as well as the degree of difficulty to her fitness routine which consisted of power flips, twists and turns that helped garner a $50,000 1st Place Finish over two former fitness Olympia winners and the worlds best lineup of fitness stars!
Our Mens Physique Olympia was decided on a nail biting decision from the judges that saw a recaptured Olympia Title by Brandon Hendrickson over defending champion, Ray Edmunds and $35,000 for his efforts!
Our Figure Olympia Champion, Cyd Gillon refused to waiver as she added her 3rd Gold Medal and Olympia Title to her credit. Cyd has all the right stuff that continues to put distance between her and the rest of the field.
Finally, due to the hard fought efforts of Nick Scott, the Wheelchair Athletes took center stage to witness history in the making by our very own, 3X Wheelchair Olympia winner, Harold "King Kong" Kelly.
Once again to close out the weekend the Fans would have the last say as they Voted on the "People's Champion Award" which unanimously went to the new Mr Olympia, Big Ramy who joined previous winners, Roelly Winklaar & Hadi Choopan from previous years presented by sponsor Mens Mentis CEO, Romeo Wittman.
Wrapping up the weekend the fans of Bodybuilding were treated to the PPV Production with an all star cast of guest commentators and producers that were central to the success of this event during CoVid19.
Orlando native and NBA Superstar, Mr. Olympia Honorary Ambassador, Shaquille O'Neil did not disappoint and shared some commentary and insights to why he loves bodybuilding so much!
Special Thanks to Team Olympia 2020:
John Hansen, Isabell Turell, Rich Gaspari, Dennis James, Mark Anthony, Mindi O'Brien, Robyn Maher, Niko, Travis Chapman, Alina Popa, Alex Sacasa, Lenda Murray, Patricia, Jessica, Heather, Angelica, Sofia, Jodi, Bob Chick, Tamer ElGuindy, David Baye, Cayden Riley, Talin Boustani, Tim Gardner and the entire Olympia cast and crew.
By the weekends end, promoter Dan Solomon saw to it to recognize the Real MVP in the form of Olympia CEO, Jake Wood by presenting a second People's Champion Award at Dinner Sunday evening to finalize a job well done. Joe & Ben Weider would be proud to know someone with so much passion for both men & women's bodybuilding is at the helm steering this contest in the right direction by doing the right thing, at the right time enhancing our belief and hopes for a brighter future to follow our Olympia Dreams wherever they might take us.
Wishing everyone a very Merry Christmas and Happy New Year from everyone at Digital Muscle Media!
Mr. Olympia Wrap up on Monday Night Muscle by Shawn & Bob can be seen here:
Editor in Chief.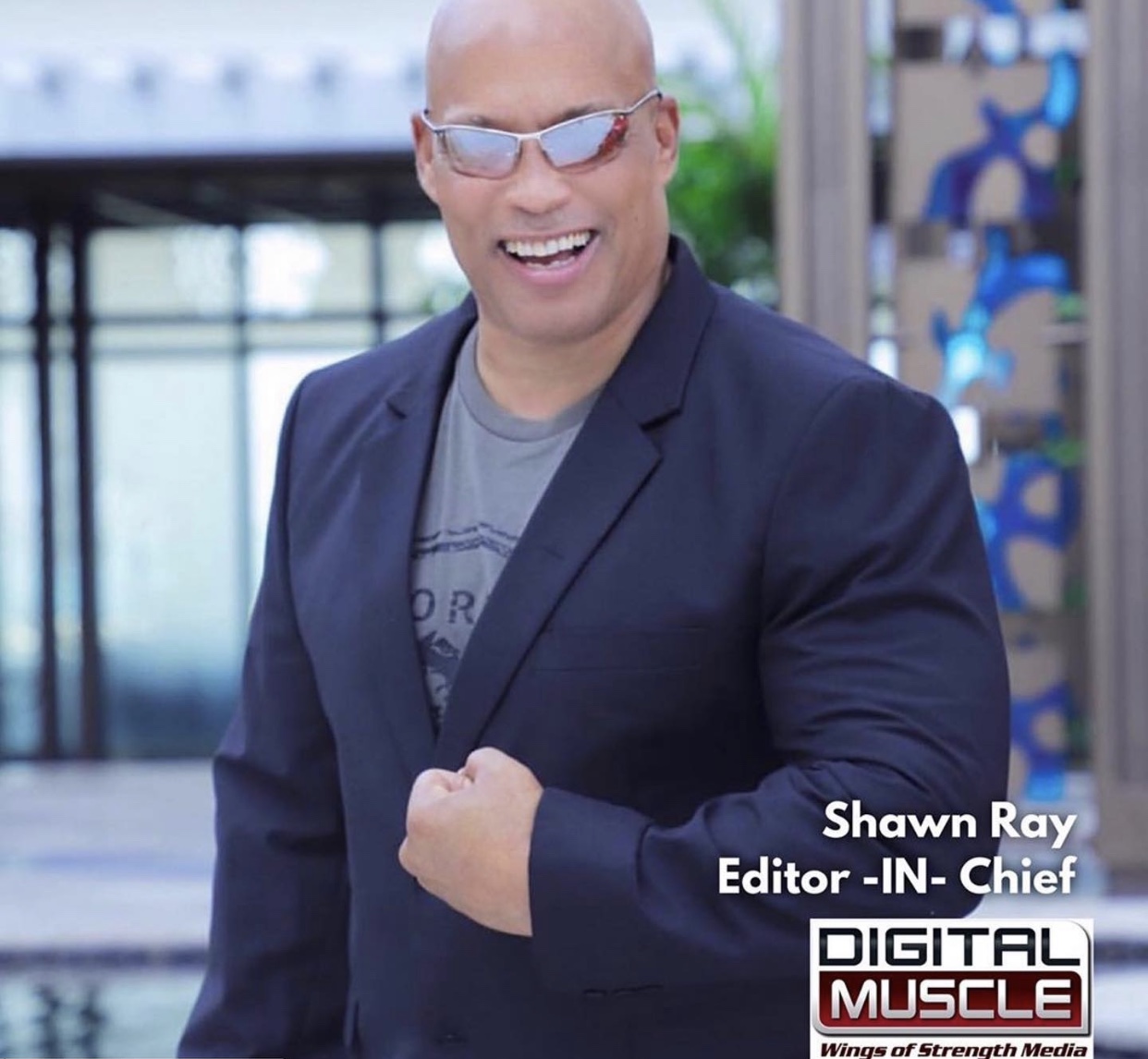 12x Olympia Top 5 Finalist, Pro Bodybuilding Hall of Fame Inductee, International Master of Ceremonies, NPC Contest Promoter, Motivational Speaker, Social Media Influencer, Fitness Journalist