By Chad Nicholls, Executive Editor
Today is a great day!  When I joined Dan and the team here at Digital Muscle I knew some really cool things were happening. As Dan likes to say, it's been a "brick by brick" building process.  Well the latest brick is a BIG one!!  One of the most respected people in the industry is now my new co-host of our PBW Radio show.  I'm teaming up with BEN PAKULSKI for the new season and I think you guys are really gonna like it.  We get started on February 15th, so there's still time for you to contact me to let me know what topics YOU want Ben and I to cover.  The possibilities are endless, and the list is already pretty damn long!
Here's the full story (Reported by Kevin Grech at Evolution Of Bodybuilding)
EXCLUSIVE: PBW RADIO – NEW SEASON, NEW HOST, NEW HOME
By Kevin Grech
Professional Bodybuilding's original radio program is set to begin its 12th year on Monday February 15th, and when it does, it will have a new look, and a new sound.
I contacted Dan Solomon, the man who created the PBW radio show back when Ronnie Coleman was still on top, and he informed me he has decided to hand his microphone to a new host, a decision that creates a whole new dynamic on the show.  Solomon has tabbed Ben Pakulski to join Chad Nicholls, giving way to an intriguing co-host team, pairing two of the most respected names in bodybuilding.
After the news became official, Pakulski said, "I've been listening to PBW for years, it's a great bodybuilding tradition.  I've known Chad for a long time.  We'll be sharing our best behind the scenes stories, theories, tips and tricks.  The show will be a real inside look into bodybuilding.  I'm honored to step in as a host."
When I asked Solomon about the decision, here's what he had to say.
"It was a tough decision.  I looked closely at how the industry has shifted.  When I started PBW in 2005 with Bob Cicherillo, the focus was on delivering the news and breaking the big stories.  Obviously social media has had a big impact on everyone's ability to break stories.  These days, listeners are more interested in getting insight from the people who are in the trenches.  I can honestly say that the hosting combination of Ben Pakulski and Chad Nicholls is perhaps the most compelling in the industry.  These guys have helped pioneer the way athletes build world-class physiques.  Ben has been a runner-up at the Arnold Classic, he's widely considered one of the most intelligent bodybuilders in the world, and his social media influence is impressive. The show is in very good hands."
Solomon recently launched DigitalMuscle.com, the new fitness industry media destination focused more on overall training and nutrition related content.  The site has already announced that it will host the exclusive webcast for the upcoming Arnold Classic.  The list of Digital Muscle content providers includes Nicholls and Pakulski along with several nutrition and training experts.
In a text message Solomon wrote, "There's already enough websites covering the world of hardcore competitive bodybuilding.  Sites like Rx, MD and the NPC News are doing a great job.  Digital Muscle isn't competing with those guys.  We're creating more of a media and blogosphere hybrid model and we've been really lucky to attract some amazing contributors and editors."
Solomon also informed me that the new season of PBW will be hosted at DigitalMuscle.com as opposed to Muscular Development.  "My focus is on Digital Muscle.  We've got a big webcast coming up in Columbus and some great alliances that we'll announce in the coming days.  I had four fun years at MD, but now I'm just enjoying the process of building something new."
With Pakulski and Nicholls as the new co-hosts of PBW, Solomon will continue to produce the show, and all of us here at evolutionofbodybuilding.net will be listening!
Story originally published at:
http://www.evolutionofbodybuilding.net/exclusive-pbw-radio-new-season-new-host-new-home/
Related Story:  The Digital Muscle 30 Day Report!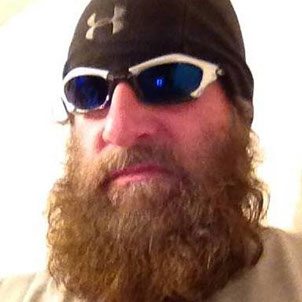 From Ronnie Coleman to Mike Tyson, Chad's client list includes some of the most celebrated champions of all time. Digital Muscle is proud to feature the wisdom and in-your-face perspectives of one of the world's most respected bodybuilding gurus. Chad is also the co-host of the PBW Bodybuilding Radio show, featured here at DigitalMuscle.com