By Shawn Ray

2022 IFBB Pro League Mens Open Bodybuilding Schedule:
Arnold Classic: March 3-6, 2022, in Columbus, OH
Boston Pro: March 12, 2022, in Boston, MA
Arnold Classic Brazil: April 22-24, 2022. Location TBD
Indy Pro: May 14, 2022, in Indianapolis, IN
New York Pro: May 21, 2022, in White Plains, NY
Toronto Pro: June 4, 2022, in Toronto, ON, Canada
Puerto Rico Pro: June 25-26, 2022 in San Juan, Puerto Rico
Orlando Pro: July 2, 2022, in Orlando, FL
Empro Pro: July 3, 2022, in Spain. City TBD
Mr. Big Evolution Pro: July 8-10, 2022 in Portugal. City TBD
Vancouver Pro: July 17, 2022, in Vancouver, BC, Canada
Chicago Pro: July 22-23, 2022 in Chicago, IL
Tampa Pro: Aug. 5-6, 2022 in Tampa, FL
Texas Pro: Aug. 12-13, 2022 in Irving, TX
Ronnie Coleman Pro: August 20, 2022, in Houston, TX
Arnold Classic UK: Sept. 24-25, 2022 in the Birmingham, United Kingdom
Legion Sports Fest: Oct. 7-9, 2022 in Reno, NV
Europa Pro: November 6, 2022, in Spain. Location TBA
Romania Muscle Fest: Nov. 12-13, 2022 in Bucharest, Romania
Big Man's Pro: November 27, 2022, in Spain. Location TBA
2022 Olympia: Dec. 16-18, 2022 in Las Vegas, NV

The 2022 competition calendar covers 7 Countries and concludes in Las Vegas, Nevada at the Planet Hollywood Resort & Casino mid December! This years Mr. Olympia promises to exceed previous productions as well as overall Prize Money for the many athletes who've had to qualify to simply participate in the 58th Joe Weider Weekend! Olympia CEO, Jake Wood has elevated the production value since taking over two years ago with the help of event promoter, Dan Solomon and the entire Olympia Team!
Stay tuned for contest results and Olympia Qualifiers right here at Digital Muscle!

Editor in Chief.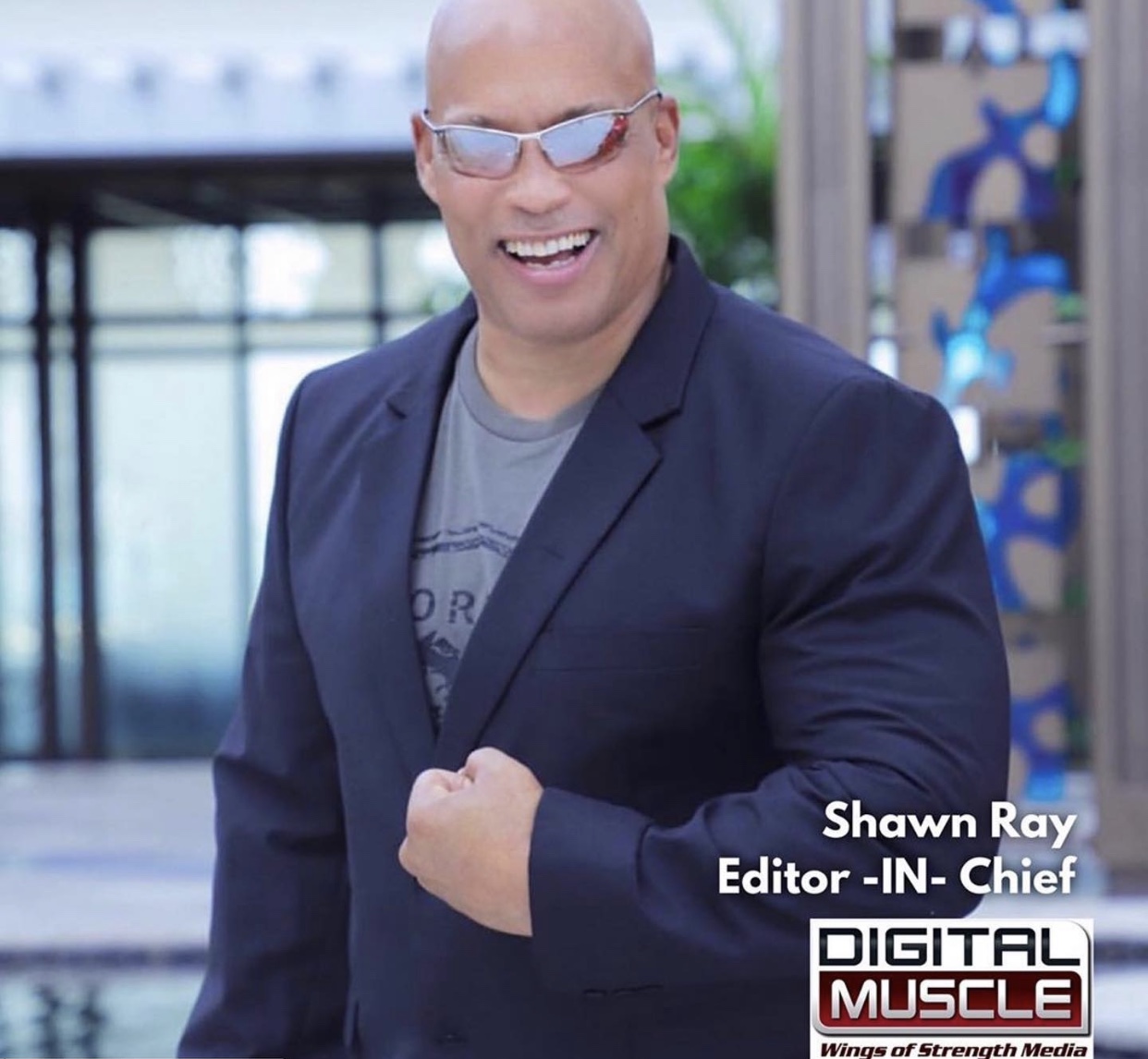 12x Olympia Top 5 Finalist, Pro Bodybuilding Hall of Fame Inductee, International Master of Ceremonies, NPC Contest Promoter, Motivational Speaker, Social Media Influencer, Fitness Journalist