By John Hansen
The 15th Annual Tampa Pro took place from August 4th-6th, 2022 at the Grand Hyatt hotel in Tampa, Florida.

The Tampa Pro is one of the few events to feature all the professional divisions and it always attracts top competition from the best athletes in the sport. This year's competition featured some close battles in many of the divisions as these top athletes are looking to secure a qualification for the Mr. Olympia contest to be held in December in Las Vegas.
212 Men's Bodybuilding Keone Pearson scored a convincing win over 20 other competitors at the 2022 Tampa Pro to secure his invitation to the 212 Bodybuilding division at the Mr. Olympia. This was a dominating comeback for Pearson after taking a disappointing 14th place at the 212 Olympia division last year. He displayed superior genetic shape and structure along with impressive muscle thickness and density to score an unanimous decision from the judges. Although not quite in peak form here, Pearson must now be favored as one of the top contenders for the 212 Olympia crown in December based on his incredible structure and mass.

Placing second in this division was Kerrith Bajjo who won the 212 Tampa Pro last year. Kerrith was in outstanding condition, displaying a more grainer appearance than Pearson but he couldn't overcome the genetically superior structure and muscle thickness of Keone. Nathan Epler, the 2021 New York Pro 212 winner, took a solid third place in this division. Epler has fantastic conditioning in the glutes and hamstrings and he will place higher as he continues to add more thickness to his upper body.

Open Men's Bodybuilding Akim Williams, one of the biggest bodybuilders competing today, scored an impressive win at the 2022 Tampa Pro, making him the first previous champion of the Tampa Pro to win the title more than once. Williams needed this victory to secure his invitation to the Mr. Olympia in December after placing only ninth in that contest last year.

Second place went to Kamal Elgargni, originally from Libya and now living in Tampa, Florida. Elgargni is the 2019 212 Olympia champion and he was moving into the open category for the first time. Displaying rock hard conditioning and density, the majority of spectators had Kamal winning the contest based on his superior definition and hardness while overcoming the much bigger Akim for the title especially from the back!

Third place was rewarded to Quinton Eriya from Canada. Eriya had the best structure onstage and was taller and wider than both Elgargni and Williams. Eriya displayed great leg development but he needs to add more thickness and size to his upper body to move up in the rankings. Joseph Mackey was in his best shape to date and he placed a strong fourth place in this division. One of the strongest bodybuilders competing today, Mackey has plenty of muscle mass and thickness and he displayed excellent conditioning on this night to move ahead of Phil Clahar in the finals. Clahar, last year's runner-up at the Tampa Pro, did not have the crisp muscularity of a year ago and he only placed fifth in this tough line-up.

Classic Physique– Courage Opara won the Tampa Pro Classic Physique division over 18 competitors. Opera is a veteran Classic Physique competitor, having entered both the Arnold Classic and the Olympia in 2021. His combination of shape and conditioning allowed him to secure this title in an unanimous decision by the judges.
Adely Annorat from Naples, Florida finished in a strong second place after just winning his pro card at the NPC Team Universe this year. Annorat has a great structure and a winning smile to move up in this division after a strong pro debut. Valentin Petrov from the United Kingdom displayed great conditioning to earn third place in this division. Armando Aman from Atlantic Beach, Florida was in fourth followed by Kim Sanntos in fifth.


Men's Physique – Daniel Ammons
Women's Bodybuilding – Chelsea Dion
Fitness – Aurika Tyrgale
Figure – Jessica Reyes Padilla
Bikini – Aimee Leann Velasquez
Women's Physique – Jeannie Feldman
Wellness – Diana Laura Verduzco
The presentation of the very prestigious Ben Weider Lifetime Achievement Award was once again presented by contest promoter, Tim Gardner, Master Sargent, Rob Wilkins as well as Mr Olympia CEO, Jake Wood to promoter of the Mr. Olympia, Dan Solomon. Dan has worked tirelessly in the industry throughout his years and was the 15th recipient of the award joining previous bodybuilding luminaries like: Lee Haney, Flex Wheeler, Chris Dickerson, Cory Everson, Lenda Murray, Peter McGough, Lee Labrada, Steve Weinberger, Vince Taylor, Shawn Ray, Rich Gaspari. and last year's recipient, Jim Manion.

All the winners of the Pro Divisions earned their Mr. Olympia Qualifications for this December 16-17th in Las Vegas, Nevada at Planet Hollywood!
Ticket Info: www.MrOlympia.com


Follow John Hansen on Instagram @johnhansen1Visit John's website at: https://www.johnhansenfitness.com/Check out John's weekly Bodybuilding Legends Podcast on your favorite streaming service.

Editor in Chief.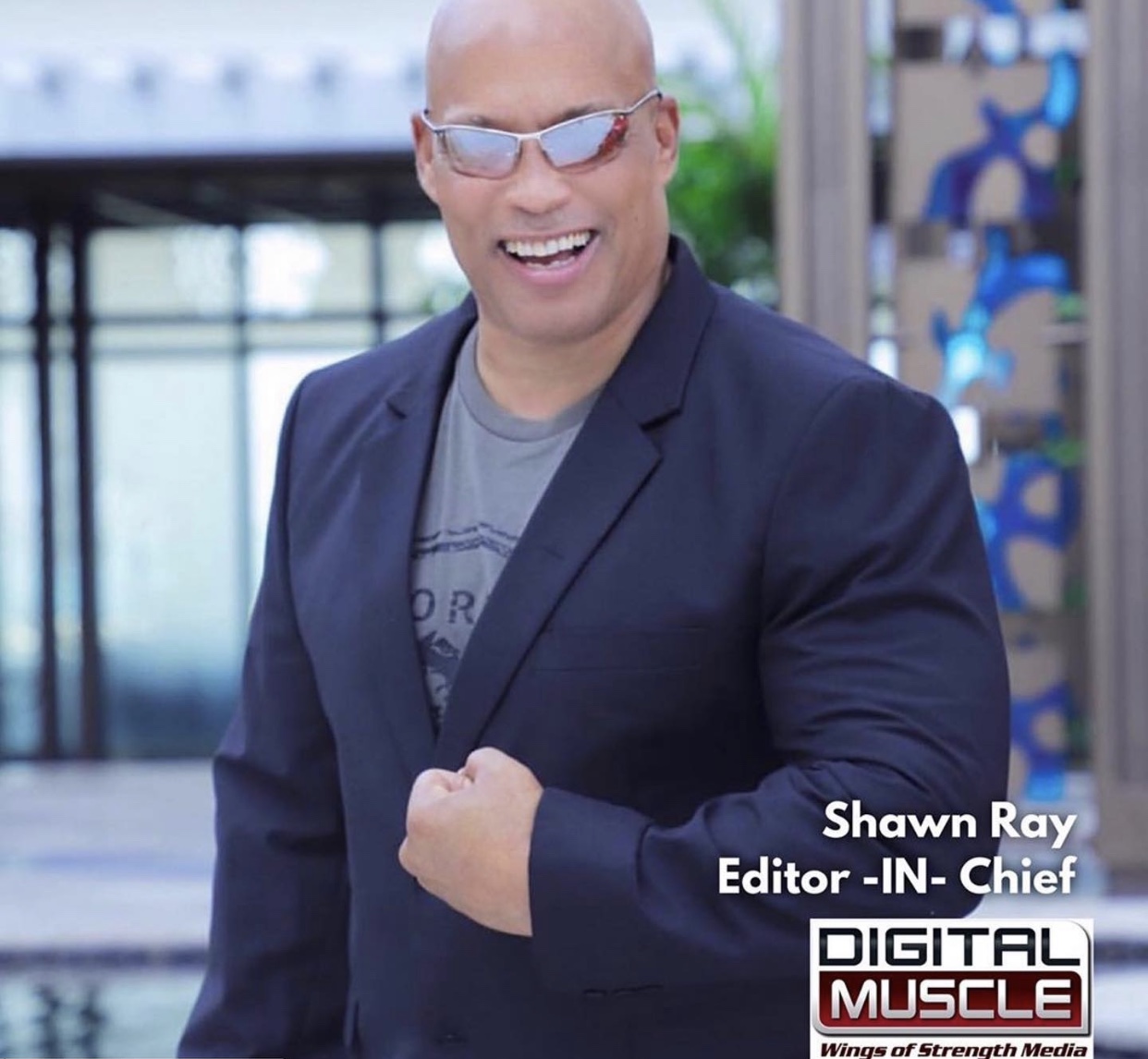 12x Olympia Top 5 Finalist, Pro Bodybuilding Hall of Fame Inductee, International Master of Ceremonies, NPC Contest Promoter, Motivational Speaker, Social Media Influencer, Fitness Journalist