by Shawn Ray
MUTANT® PARTNERS WITH 2X MS. OLYMPIA ANDREA SHAW AND HER QUEST TO A 3rd TITLE IN 2022!
Bodybuilding World Champion Leaves Humanity Behind Joining MUTANT NATION!
————————————————————————————————————
PRESS RELEASE — FOR IMMEDIATE RELEASE — JANUARY 24, 2022
Vancouver, BC, Canada – The Champ is here! MUTANT® continued its dedication to power top athletes and remarkable people around the world with the announcement today they have signed 2x Ms. Olympia Champion, Andrea Shaw.
"MUTANT is all about doing things others cannot, the exceptional, the unconventional," remarked Jim McMahon, owner of MUTANT®. "Andrea is a shinning example of all out drive, dedication and winning".
We are proud to help her on her journey to a 3rd Olympia this year back in Las Vegas.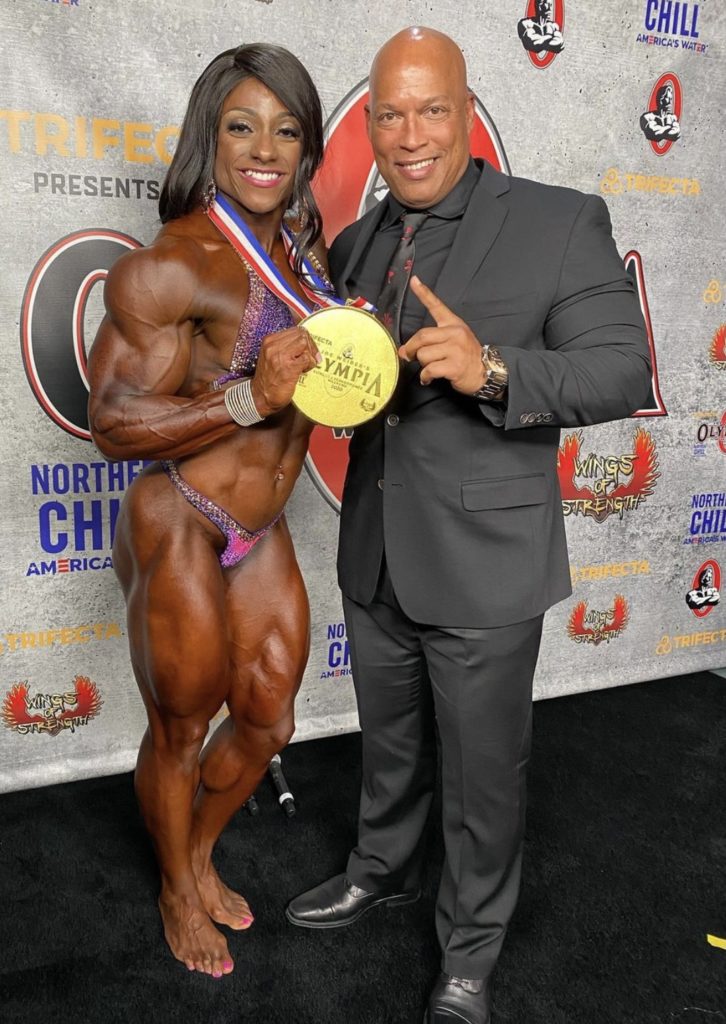 "I'm very humbled and proud to partner with a company that's been a global success for over 25 years." stated an excited Andrea Shaw. MUTANT backs all the things I stand for and their products are second to none. I take nutrition and supplementation seriously.
MUTANT delivers!"
More on Andrea Shaw:
As a girl, Andrea Shaw was seriously into gymnastics and competitive cheer. She says that being athletic benefitted her both physically and mentally. She loved it! Her mother is a nurse and formerly a personal trainer, and she encouraged Andrea's athletic ambitions. In fact, it was her mother who first got her to start working out at Powerhouse Gym. Her mom's training partner was a female bodybuilder and she began giving Andrea guidance on muscle building exercises when she was 17 years old.
"I had no desire to be a bodybuilder back then," recalls Andrea, "I wanted to be a fashion model, but at 5'5" I wasn't tall enough. As Andrea continued her training in the gym she recalled coming across a fitness magazine and stated, "I came across Oxygen Magazine and saw it was full of athletic fitness and sports models. So then that became my ambition."
But Andrea is one of those women whose body started to respond quickly to resistance training and once she started intense weight training, soon people were asking her if she competed in muscle contests and if not, why not. She didn't see herself as having enough size and development to compete with the female bodybuilders she saw in the magazines but she liked the look of the figure competitors. So in 2008 she entered her first figure contest and placed third. "My problems was," she recalled, "I had more muscle mass than the division called for." She entered another and higher level figure event and placed 4th. But she still didn't feel she was on the right path.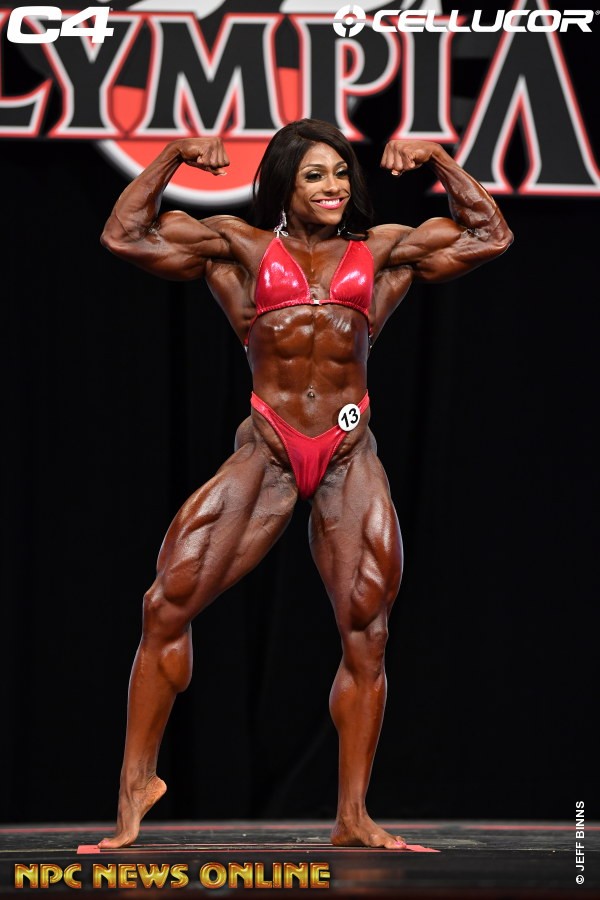 Andrea took a pause of about 8 years from competing, during which time she attended college, earning a BA in exercise and sports science and she continued to refine her resistance training. Then she decided to resume competing, and Andrea decided to switch to physique, entering a show in May of 2016, placing 4th. "I felt much more comfortable in physique," she says, "and in 2018 I entered five shows, earning my pro card at the NPC Nationals."
But Andrea soon found she was not only too developed for figure, but for physique as well. She competed in pro physique at the Toronto Pro in 2019. At that contest she had an awakening. She spoke to one of the judges, to Lenda Murray and Alina Popa and they all told her she looked more like a bodybuilder than a physique competitor and she ought to consider changing divisions.
So she entered the 2019 Chicago Pro as a bodybuilder, placing second by 1 point to the incredible Aleesha Young. She knew she had obviously made the right decision.
Andrea says being a bodybuilder has been a tremendous relief. She no longer had to hold back and restrain her muscular development. She could diet for maximum hardness and definition without fear of going "too far" for the judges. Finally, she felt she was where she belonged. "My legs, in particular, were just too big," she says, "I tried over time to make them smaller, but nothing worked. Getting into bodybuilding allowed me to create a better balance by further developing my upper body rather than reducing my legs."
"I was particularly happy to be in bodybuilding because of Jake Wood and Wings of Strength. Until the involvement of WOS bodybuilding there seemed to be no future in pro female bodybuilding. No place to compete and nowhere to go, but thankfully Jake has changed all of that."
COMPETITION HISTORY
March 2008 – Karen Zaremba Classic – placed 3rd in Open Figure
July 2008 – Michigan Natural Championships – placed 4th in Open Figure
May 2016 – John Simmons Championships – placed 4th in Open Women's Physique
March 2018 – Ohio Natural Championship – placed 2nd in Open Women's Physique
May 2018 – John Simmons Championship – placed 1st & Overall in Open Women's Physique
August 2018 – Lenda Murray Detroit Classic – placed 1st & Overall in Open Women's Physique
August 2018 – North Americans – placed 3rd in Open Women's Physique
November 2018 – Nationals- placed 2nd in Women's Physique
June 2019 – Toronto Pro – placed 11th in Women's Physique
July 2019 – Chicago Pro- placed 2nd in Women's Bodybuilding
September 2019 – Rising Phoenix World Championship – placed 7th in Women's Bodybuilding
July 2020 – Omaha Pro – placed 1st in Women's Bodybuilding
December 2020 – Rising Phoenix World Championship – placed 1st
December 2020 – Mr. Olympia – placed 1st in Women's Bodybuilding winning Ms. Olympia title
September 2021- Rising Phoenix World Championship-
placed 1st
October 2021- Mr. Olympia- placed 1st in Women's Bodybuilding winning Ms. Olympia title
——–
Andrea will be touring the country this year kicking things off in Las Vegas, Nevada supporting the National Women's Workshop held at Alexis Park Resort which is already Sold Out on January 29TH!
Andrea will be representing Mutant at the Arnold Sports Festival in Columbus, Ohio March 5-6th.
Below follow 2X Ms. Olympia on Tour-
Check it out on Instagram for details at: @npcwomensworkshop


You can follow Andrea on her Instagram: @mzprettymuscle

Editor in Chief.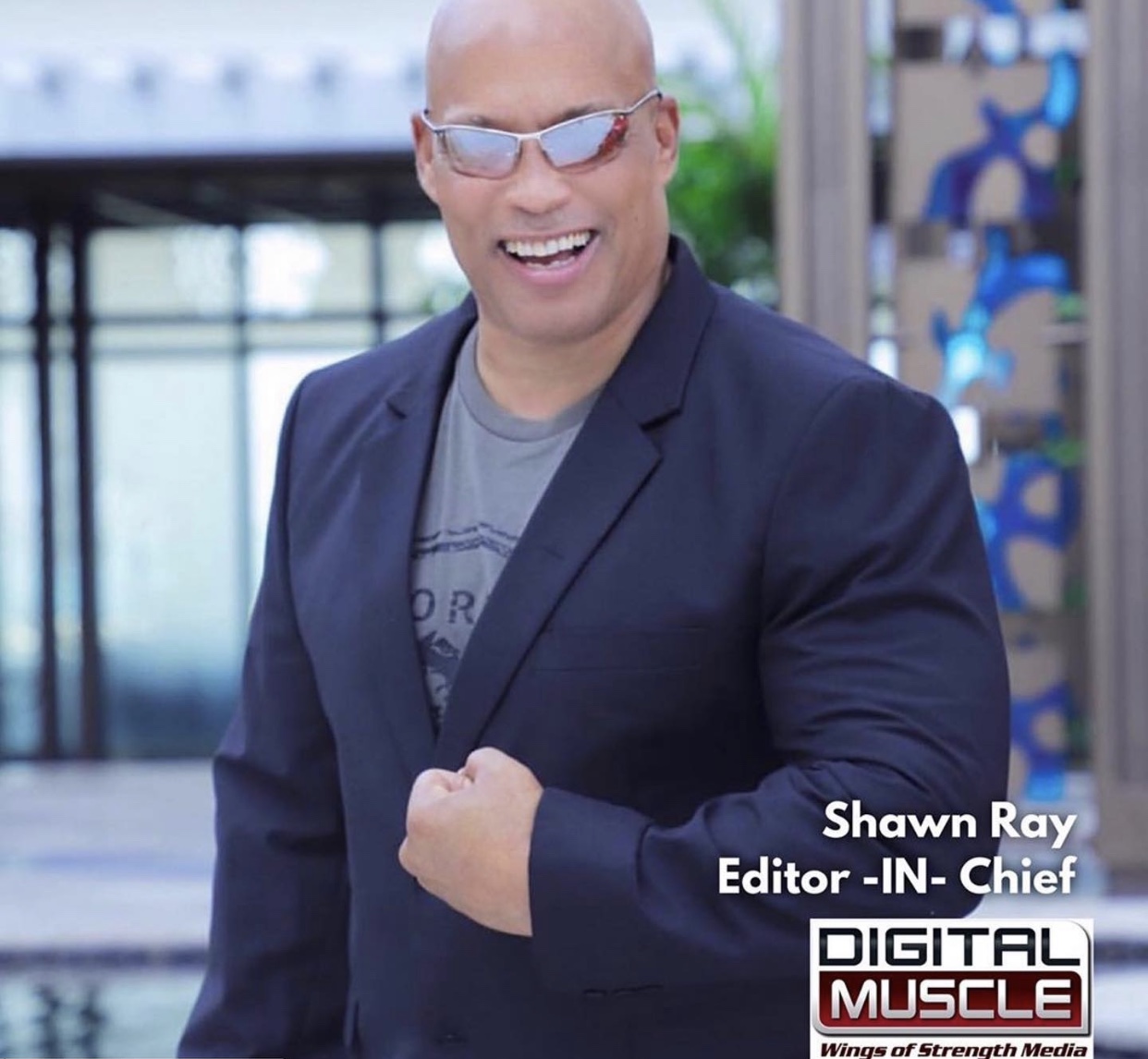 12x Olympia Top 5 Finalist, Pro Bodybuilding Hall of Fame Inductee, International Master of Ceremonies, NPC Contest Promoter, Motivational Speaker, Social Media Influencer, Fitness Journalist