By Shawn Ray
Arnold Sports Festival UK has come to a close and rookie Pro, Andrew Jacked has just gone 3 for 3 in his first three bodybuilding shows at the age of 37! Ladies and gentlemen, make no mistake that Andrew Jacked is the "Real Deal!".
Andrew made his way from Dubai to Birmingham, England on a wing and a prayer as he was unsure of his Visa status right up until the week of the show at which time he arrived and put the final touches to his winning physique at the world famous Ultimate Fitness Gym in the former home city of 6X Mr. Olympia, Dorian Yates owned by Simon Fan.

The weekend go off to a bumpy start with the official announcement by promoter of the US Arnold Classic on behalf of Arnold himself on social media with this statement:

Then the other shoe dropped when 8X Mr Olympia, Lee Haney chimes in with an official statement that was very similar to Arnold's statement:

Talk about a rocky start and this was only on Thursday one day prior to Englands Biggest fitness weekend the week of the event!

By Friday it seemed like it was all systems go and the doors opened to some excited die hard fans who were eager to meet the industry's most accomplished and inspirational figures that would include a full weekend of events like the Arnold Amateur contests, expo, Inspired Seminars and Hero's Q&A sessions with the likes of Sugar Ray Leonard, Ronnie Coleman, UFC's, Michael Bisbing and more!!!!

The Expo seemed to be the big winner here as the foot traffic was elbow to elbow and vendor/ sponsor booths were jammed packed as they played host to some eager fans looking for some fitness swag while meeting the fit & famous stars in the bodybuilding and fitness industry stock piling their bags with free supplements!

The Strongman fan base dominated the weekend and played host to the weekends largest spectator portion of the crowd.

Ultimately, after 3 straight days of fitness overload, the fans were treated to the Main Event which began at 7pm Sunday night and lasted into the next day wrapping up at 12:05am! Contest Host M/C, Billy Garnon did his best to keep the show moving but with a mix of Prejudging and Finaks both taking place through out the evening it dragged the fans into the deep-end of the morning hours. The fans bore witness to; Pro Fitness, Figure, 212, Wheelchair, Bikini, Physique, Classic Physique and Open Pro Bodybuilding which tested the limits of the hungry, tired and impatient fan base. The evenings event featured amateur athletes who won their pro cards less than 24hrs prior as well as treating the crowd to new Mr Olympia Qualified athletes! Many in attendance got to meet their legendary bodybuilding hero's from yesterday's past and former Arnold Classic winners like; Jay Cutler, Ronnie Coleman, Flex Wheeler, Branch Warren and yours truly.

During the weekend it was announced the four-time Arnold classic champion, three-time first Olympia runner-up, Flex Wheeler would receive the 2023 Arnold Schwarzenegger Lifetime Achievement Award this coming March in Columbus Ohio for his body of work and contributions to the sport of bodybuilding!

Back to the main event, Arnold UK which has been rumored to be the Last & Final in England as an announcement was made there would be an impending name change of the weekend to "The Experience" continuing on in the future without the support or the name "Arnold" attached to it. It remains to be seen what comes from this but if we've seen the last of this show it ended with a bang and a potential contender to the throne in the form of Andrew Jacked who walked away with $30,000 for his efforts and his third straight victory in a row since this past March when he turned pro at the Arnold US!
Top 5:
1- Andrew Jacked*
2 — Patrick Johnson
3 — James Hollingshead
4 — Martin Fitzwater
5 — Marc Hector
6 — Jamie Christian-Johal
7 — Vlad Alfred Chiriac
8 — Maxx Charles
9 — Kuba Cielen
10 — Rob Cannon
* Olympia Qualified

Andrew has solidified that he has now become a bona fide contender and a threat to the top five establishment at the 58th edition of the Joe Wieder, Mr. Olympia weekend, in Las Vegas this December 15-17 at Planet Hollywood's Zappos Theater!
2022 Arnold Classic UK Winners:
All Winners are Mr Olympia Qualified ✅
212 Bodybuilding: Naser Mohamed
Classic Physique: Michael Daboul
Men's Physique: Ali Bilal
Wheelchair: Gabriele Andriulli
Bikini: Ashley Kaltwasser
Figure: Lola Montez
Fitness: Terra Plum
Women's Physique: Anne-Lorraine Mohn
Don't miss out on a chance to witness History in Person!
Order Tickets today!


www.MrOlympia.com
Editor in Chief.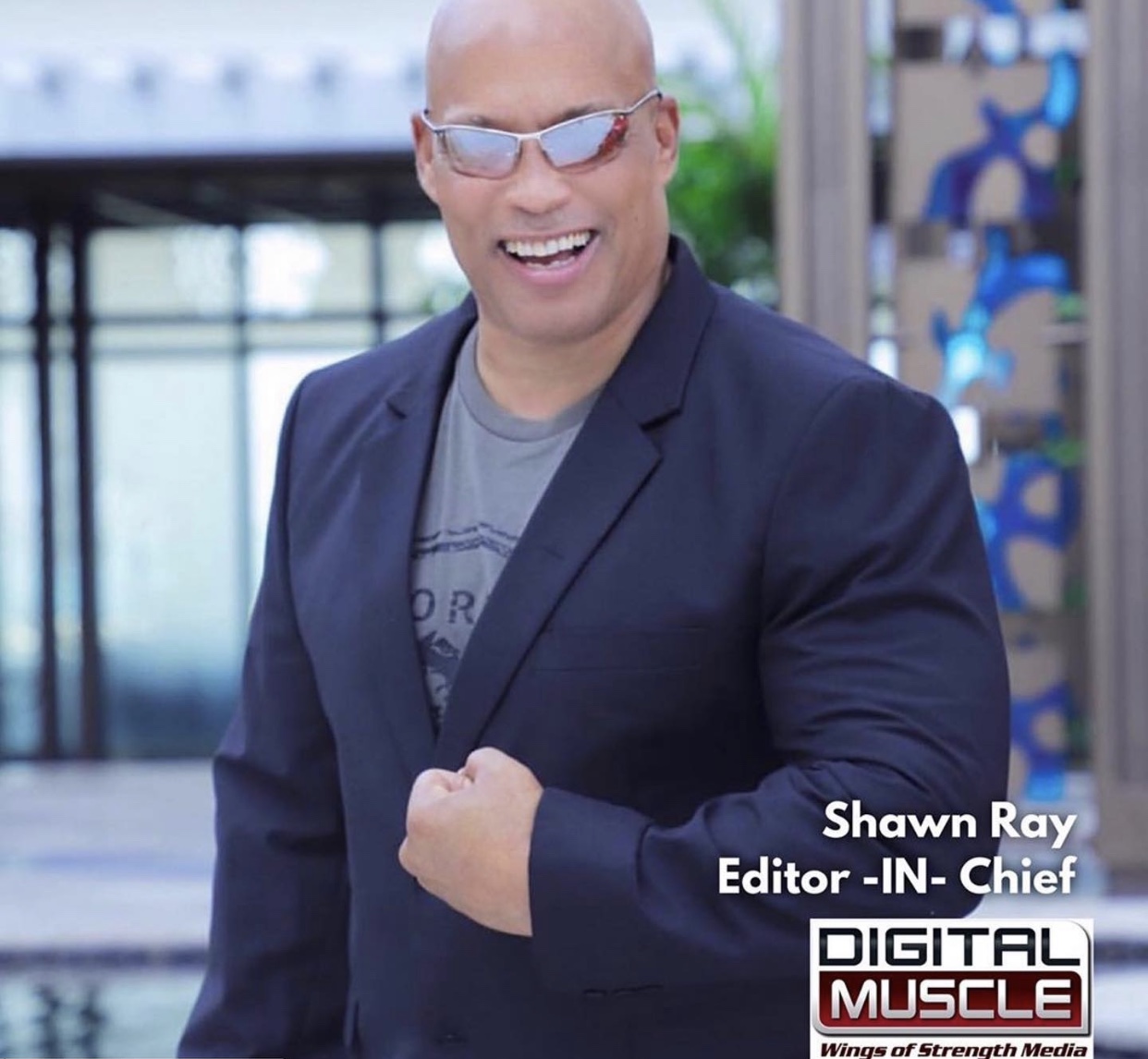 12x Olympia Top 5 Finalist, Pro Bodybuilding Hall of Fame Inductee, International Master of Ceremonies, NPC Contest Promoter, Motivational Speaker, Social Media Influencer, Fitness Journalist