By Shawn Ray

Arnold Schwarzenegger begins the new decade of 2020 in his backyard of Santa Monica, California with some help from a few of the worlds Strongest Men at the 2nd Annual Arnold Strongman Competition Saturday, January 18th on the Santa Monica Pier!
 
This is Star Studded event brought people together last year in the name of Charity with proceeds going to help the Fire Fighters of Malibu, California. This year Arnold & Company pledge to  aide and assist the Firefighters in Australia fighting hundreds of fires burning right now that have had devastating affects on the people, the wild life and landscape of the country.
•NEW!!!
ARNOLD'S QUEST FOR TALENT!
Sunny 95 and Mix 107.9 are thrilled to partner with the Arnold Sports Festival to find the most talented performers in the Arnold's Quest For Talent Presented By Sunny 95. We're looking for singers, dancers, musicians, magicians and other talents of all kinds.
Register Now
Awards include a $2,500 Rotary Scholarship, lunch with Arnold, tablet and more!!!!!!
Following this event all eyes will turn toward Columbus, Ohio for the 32nd Arnold Sports Festival where over 22,000 Athletes will compete over 4 days in front of 200,000 plus fans featuring both Professional and Amateur Athletes!
This years ASC Open Pro Bodybuilding Contest features 7 former Arnold Classic Winners in the form of 9X Arnold Classic Champion, Dexter Jackson along with past global ASC champions, William Bonac, Victor Martinez, Big Ramy, Cedric McMillan, Steve Kuclo and Johnny Jackson to name a few!

Last years ASC winner, Brandon Curry will sit this one out as he continues promoting his victory at the Mr. Olympia this past fall by continuing  his promotional tours around the world!

Get your Tickets and plan early as the Arnold Classic Weekend continues to reach record numbers and is a certain Sell Out!
The 2020 Arnold Sports Festival will be held March 5-8, 2020.

There are competitive events for everyone to watch and even participate in like: 5K Marathon, Cheerleading Championships, Archery, Artists, Powerlifting, Arm Wrestling, Fencing and more Physique, Bikini, Classic, Figure you name it!
2 weeks after the ASC 32, the athletes will travel to the Land Down Under Melbourne, Australia where we witnessed William "The Conquer" Bonac capture the 2019 title and position himself for the Mr. Olympia contest nicely with a 1st Runner-up finish!


Following the biggest event of the year in Australia by promoter, Tony Doherty the boys will jet set to South America where the Arnold Classic Brazil will take place in April hosted by Muscle Contest's, Tamer ElGuindy inclusive of the hugely successful Amateur Arnold Classic in the city of São Paulo.
What better way to kick off the New Year than planning to attend one of the Arnold Classics on 3 different continents? 
Join us and continue to check back here for contest results this season!
* All Arnold Classic Events are Mr.Olympia Qualifiers held Fri, Sep 11, 2020 – Sat, Sep 12, 2020 in Las Vegas, Nevada.
Editor in Chief.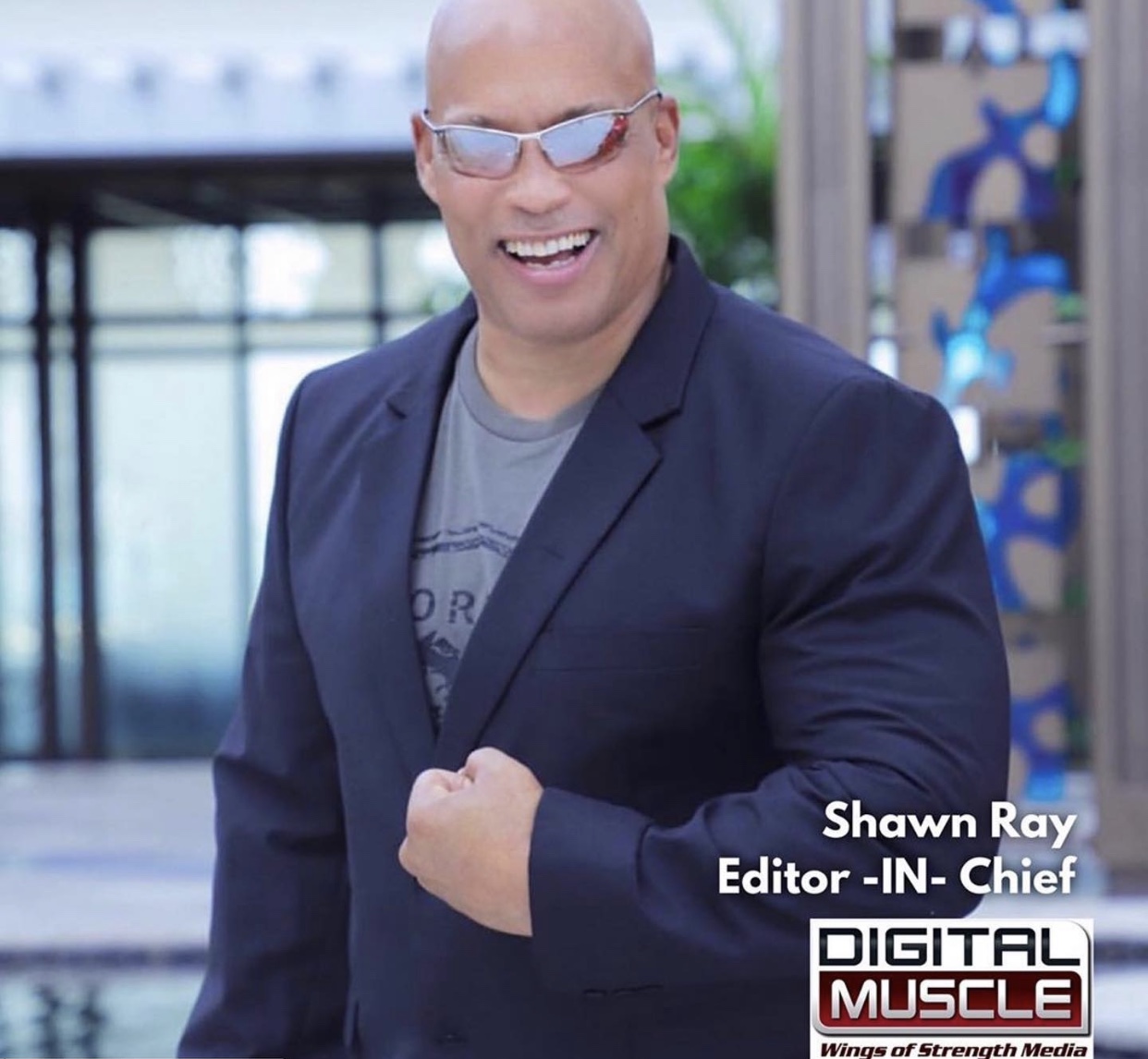 12x Olympia Top 5 Finalist, Pro Bodybuilding Hall of Fame Inductee, International Master of Ceremonies, NPC Contest Promoter, Motivational Speaker, Social Media Influencer, Fitness Journalist