By Shawn Ray
There's one simple reason to chose Brandon Curry as  BODYBUILDER OF THE YEAR=  Winning!
Simply put, Brandon has been a study of consistency when it comes to Improving over the years and Winning shows!
2008 NPC USA Championships, 1st
2011 IFBB Mr.Olympia, 8th
2012 IFBB Arnold Classic, 7th
2013 IFBB Arnold Classic Brasil, 1st
2015 IFBB Arnold Classic, 16th
2017 IFBB New Zealand Pro, 1st
2017 IFBB Arnold Classic Aus, 1st
2017 IFBB Mr. Olympia, 8th
2017 IFBB Ferrigno Legacy, 1st
2018 IFBB Mr. Olympia, 5th
2019 IFBB Arnold Classic, 1st
2019 IFBB Mr. Olympia, 1st
In 11 years as a Pro, Brandon has experienced the bitter taste of defeat by placing Last in the Olympia to the exhilarating Thrill of Victory by winning 7 Pro Shows including the two most prestige Awards in Sport, the Arnold & Mr. Olympia Titles in the same calendar year which hadn't been accomplished since the year he won his Pro Card in 2008 by Legend, Dexter Jackson.

Brandon has spent the majority of his time as a pro training in Kuwait with his coach and the Camel Crew at Oxygen Gyms. This strategy of leaving his home country for months at a time over heading out west to the MECCA of Golds Gym Venice Beach or the East coast MECCA of Bev's New York based Powerhouse Gym has paid dividends for his growth and success as an athlete.
Every year Brandon sacrifices time with his wife and four kids in order to pursue his dream of accomplishing his goals, securing financial security and representing the office of Mr. Olympia to best of his abilities.
A year ago Brandon finally cracked the top 6 of the Mr. Olympia Line-up for the first time in his 10 years as a Pro, to then turn up and blast through barriers to win his 3rd Arnold Classic Title on three different continents- Brazil, Australia and finally USA this past March in Columbus, Ohio.
                        Arnold Classic 2019
                 Arnold Classic Australia 2017
                      Arnold Classic Brazil 2013

Not satisfied to rest and recover like many athletes do after such a monumental accomplishments in his career, Brandon re-committed his efforts to ultimately improve on his 2018 5th place finish by "Doubling Down" his commitment to move up in the Olympia Line-up!
As a father of 4, Brandon has a lot to juggle between his gym training, fatherly obligations, global traveling and his marriage to former Bikini Pro, Brandy Leaver in the run up to the biggest contest in the world!  Improving his physique under such heavy responsibilities is a pressure cooker and liability that many of his challengers don't have to navigate making his job to try and become number one that much harder!!!
2019 was a year that all the stars lined up just so, the universe was in alignment with Gods Plan for the Curry Family so much so that along the way to winning the 55th Mr. Olympia Title, the Curry's found time to create baby number 5 which was recently announced in Brandy's home state of Hawaii at the Shawn Ray Hawaiian Classic November 23rd and should arrive sometime in 2020 as Brandon prepares to defend his championship in September!
Winning the Mr. Olympia title is something only 15 men in 55 years have been able to do which for me automatically qualifies Brandon as Bodybuilder of the Year!
Following his victory, Brandon has packed up his Sandow Trophy and taken it on a World Tour sharing the gospel of "Hard Work Pays Off" with the next generation of athletes with big dreams and ambitions to become the best they can be.
Congratulations to the Prodigy, To whom much is given, much is required.

We salute your accomplishment of become 2019 Worlds Best Bodybuilder effectively sealing your legacy in the annuals of history.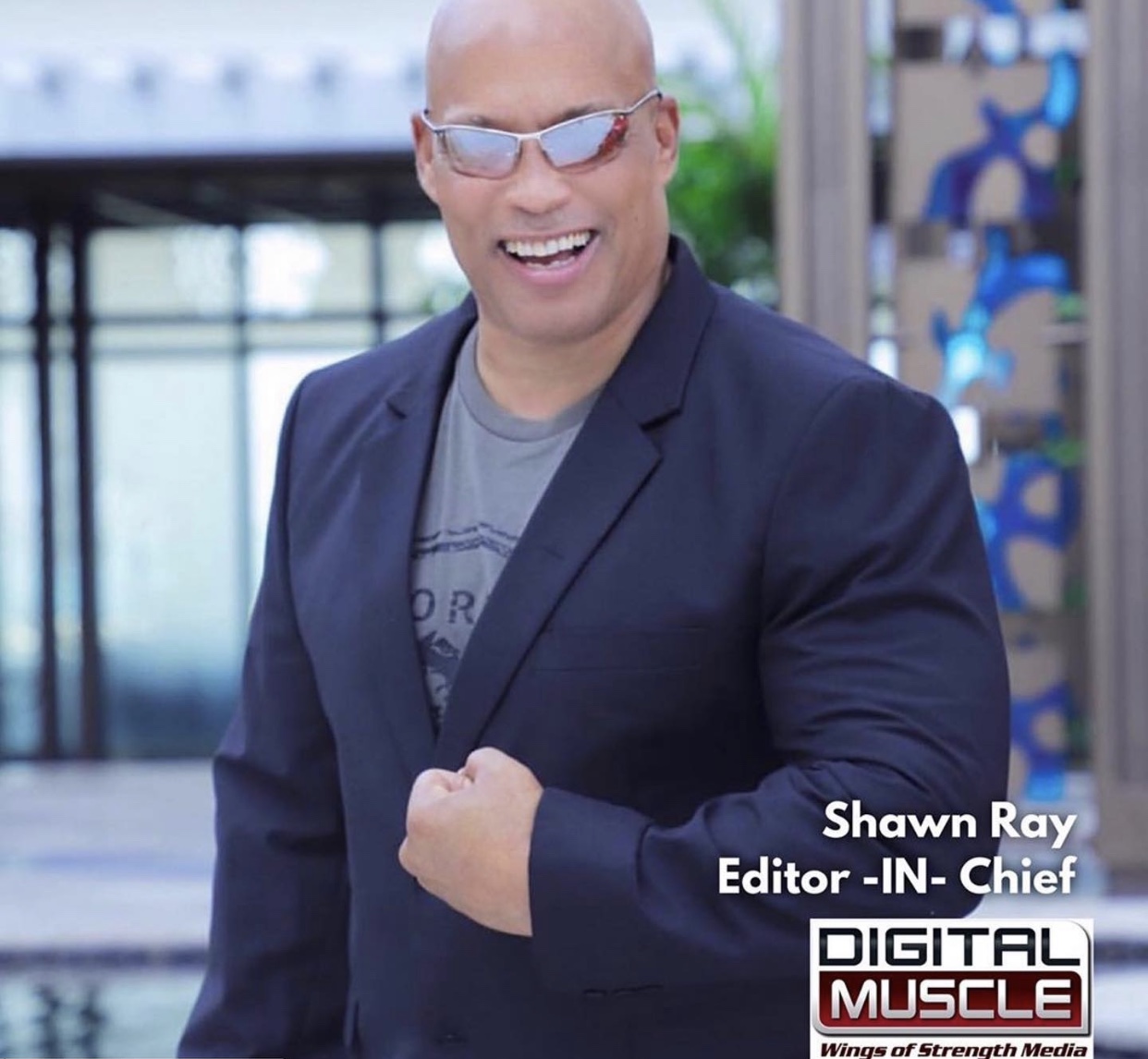 12x Olympia Top 5 Finalist, Pro Bodybuilding Hall of Fame Inductee, International Master of Ceremonies, NPC Contest Promoter, Motivational Speaker, Social Media Influencer, Fitness Journalist