By Shawn Ray
The Lion of Lebanon, Samir Bannout shares his personal thoughts about the upcoming 2020 Mr. Olympia Contest as well as the state of affairs regarding Judging.
At just 19 years of age, Samir moved to Michigan from Lebanon in order to pursue his dream of becoming the worlds best built man. In 1975 Samir would move again this time to Venice Beach, California in order to train along side and with legends like; Arnold, Zane, Mentzer, Robinson, Padilla, Dickerson, Platz, Beckles and Columbu to name a few.
The boys would basically Eat, Sleep and Train as if bodybuilding were some type of religion of sorts and Samir would relish in the friendships that were forged through the blood, sweat and tears shed in the bellies of world famous gyms like Worlds and Golds!
Before long, Samir would capture the ultimate title of Mr. Olympia in 1983 and become immortalized in the annuls of professional bodybuilding as only the 6th man in history to lay claim to the Sandow Trophy by beating formidable challengers in the form of Mohammed Makkawy and a very young rookie named, Lee Haney.
Samir would go on to compete many years later chasing the Sandow for a second time before calling it quits in 2011.
History:
1974 Mr. Universe, Medium Class 7th (Youngest contestant)

1976 Mr. Universe, Middleweight 12th

1977 Mr. International, Middleweight 2nd

1978 Mr. International, Middleweight 2nd

1979 Best in the World, Amateur 1st

1979 Canada Pro Cup, N/A

1979 World Amateur Championships, Light Heavyweight 1st

1980 Grand Prix California 4th

1980 Grand Prix Pennsylvania 7th

1980 Night of Champions 10th

1980 Mr. Olympia 15th

1980 Pittsburgh Pro Invitational N/A

1981 Grand Prix California 7th

1981 Grand Prix New England 6th

1981 Night of Champions 10th
1981 Mr. Olympia 9th

1982 Grand Prix Sweden 2nd

1982 Mr. Olympia 4th
1983 Mr. Olympia 1st

1984 Canada Pro Cup 5th

1984 Mr. Olympia 6th

1984 World Grand Prix 5th

1985 WABBA World Championship 1st

1986 WABBA World Championship 1st

1988 Grand Prix England 10th

1988 Grand Prix Italy 9th

1988 Mr. Olympia 8th

1989 Arnold Schwarzenegger Classic 4th

1989 Grand Prix Finland 6th

1989 Grand Prix France 8th

1989 Grand Prix Germany 5th

1989 Grand Prix Holland 5th

1989 Grand Prix Spain 5th

1989 Grand Prix Spain (2nd) 5th

1989 Grand Prix Sweden 3rd

1989 Mr. Olympia 9th

1990 Arnold Schwarzenegger Classic 4th

1990 Grand Prix England 6th

1990 Grand Prix Finland 5th

1990 Grand Prix Italy 6th

1990 Houston Pro Invitational 2rd
1990 Mr. Olympia 8th

1990 Pittsburgh Pro Invitational 1st (Winner)

1990 NABBA World Championships Professional 2nd

1991 Mr. Olympia 16th

1992 Arnold Schwarzenegger Classic N/A

1992 Grand Prix Germany 11th

1992 Mr. Olympia 16th

1993 Arnold Schwarzenegger Classic 13th

1993 Ironman Pro Invitational 13th

1993 San Jose Pro Invitational 10th

1994 Grand Prix England 14th

1994 Grand Prix Germany 13th

1994 Grand Prix Italy 12th

1994 Grand Prix Spain 12th

1994 Mr. Olympia 19th

1996 Masters Mr. Olympia 6th

2011 IFBB Pro World Masters Bodybuilding 11th

In Samirs own words, some 46 years after making his Pro Debut in the Mr. Universe, Samir expresses his Opinions the same way he managed his career by doing it his way.
• Watch Exclusive Interview here:

Editor in Chief.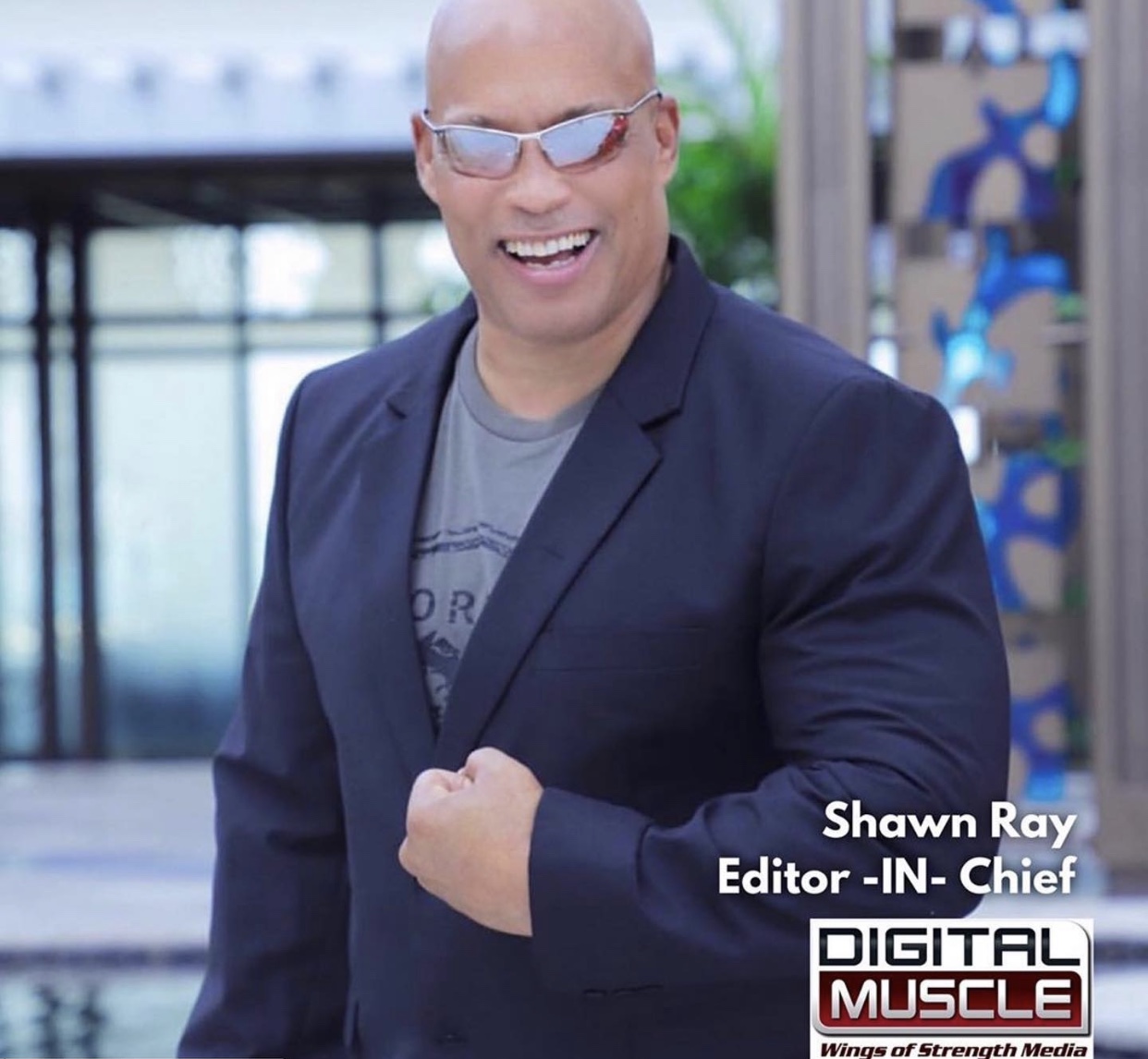 12x Olympia Top 5 Finalist, Pro Bodybuilding Hall of Fame Inductee, International Master of Ceremonies, NPC Contest Promoter, Motivational Speaker, Social Media Influencer, Fitness Journalist