By Shawn Ray

It is with great sadness I have to write yet another story about one our own passing in the sport of bodybuilding. Former 2018 Mr. Olympia, Shawn Rhoden just last night passed away and we are all shocked and sadden to hear this news as we wait for the actual cause of death.


This news got me thinking of all the Tributes and articles I've written about with these amazing athletes that were simply Gone Too Soon. It's with great surprise I find myself adding names to this list created over a decade ago like; Dallas, Piana, Meadows, Peterson, Sandoe, Jenny Lynn, Haman and now Shawn which is mind blowing to me that they are on this list and had so much of life left to live.

Here's an article I wrote over 12 years ago when I was a writer for Muscular Development Magazine:

They Walked Among Us by Shawn Ray
May 23, 2009
They Walked Among Us
(Momo, Don & Ray)
By
Shawn Ray
The year was 1992, I had been a Professional Bodybuilder for 4 years and up until this time, I had no real time encounters with people in our sport whom had passed away. Two weeks after placing 4th at the Mr. Olympia in Helsinki, Finland, just one spot ahead of Mohamed Beneziza, I received word that he had gone onto win the Dutch Grand Prix only to die the same night in his hotel room only hours later.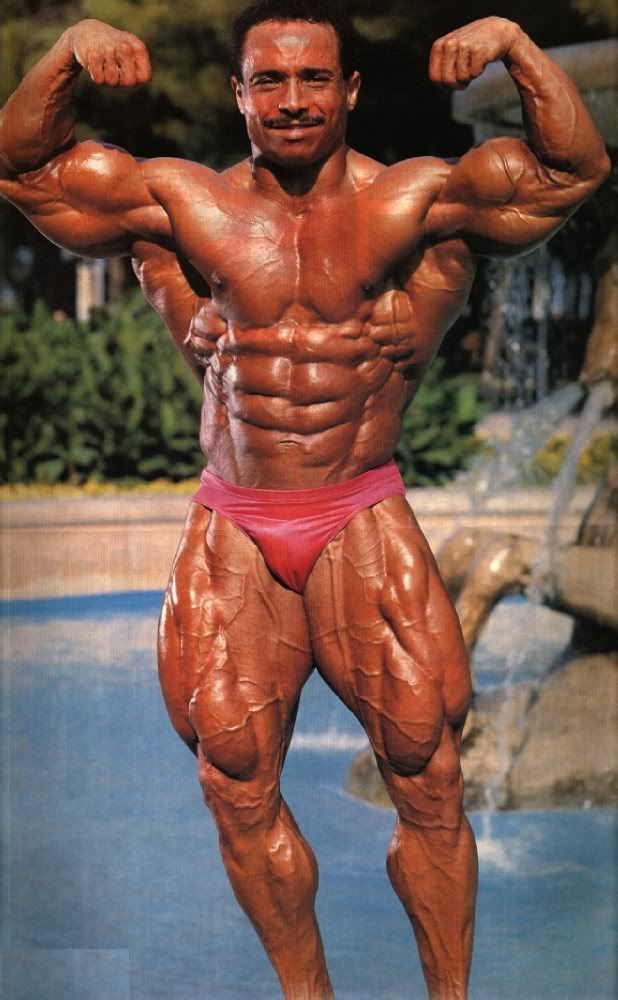 Tragic as it were, I had no close relationship with him but it hurt as I would continue my journey through the years and the sport and others would follow while hearts would be broken.
I remember well, the name "Mohamed", as my child hood hero was also called Mohammad Ali, "The Greatest." The former Two-Time Heavy Weight Boxing Champion of the World, Civil Rights Activist and the most recognizable man on the planet who stood in the "Gap" for change and his religious beliefs while our country was at war with Vietnam. As a sports enthusiasts, upon hearing the name Mohammed, my ears would perk up just a bit to see if others called by this name garnered any of Ali's characteristics or mannerisms, for there was none like Ali before his time or since. With that, a little guy from the country of Africa and more specifically, Algeria would enter and win the IFBB World Amateur Championships which would automatically earn him his IFBB Pro Card to compete with the Big Boys! Standing a mere, 5'4 inches tall and weighing in at a whopping 154lbs, not many experts in the game felt Mohamed, also referred to as "Momo" would make much of a splash in the land of Giants. In short order, no pun intended, Momo did just that. He would pack on more muscle than anyone his size could squeeze onto his diminutive frame in only a couple of years. Momo used the off season to balloon up to 220lbs, successfully adding mounds of muscle everywhere yet maintaining his symmetrical lines.
In 1990, Momo arrived in New York for the Night of Champions to face the music and break out of a large "Shadow" by way of England in the form of one, Dorian Yates who later would go onto win 6 consecutive Mr. Olympia Titles! When the dust settled, Momo had taken out all comers including the future King of Bodybuilding who stood 5'10 and 250lbs named Dorian! The world of Bodybuilding was ablaze with excitement at the achievement by this new comer who brought detail, muscle and a posing flare to the sport only he could bring not to mention a humbleness about him that was infectious to all those who were privileged to make his acquaintance. While basking in the glory of winning the Night of Champions it would be short lived, as he would Test Positive only a few short months later. Momo would fall victim of the Drug Tested Mr. Olympia in Chicago, Illinois along with 6 others and would be forced to watch from the audience. The next time I heard from Momo I was standing onstage with him in Helsinki, Finland in an Ice Skating Arena where the Mr. Olympia Contest was being held following a Hockey match two years later. The return of "The Incredible Hulk," Lou Ferrigno and site of the inauguration of "King Dorian" as Mr. Olympia in 1992. Momo, came in a tad watery and a bit too heavy to pose a threat to winning the title but he had previously proven to the world that the Bigger they are the Harder they Fall. Unfortunately, on this occasion it just wasn't going to be case. Momo quietly and politely accepted his fate in 5th place and then focused his sights on "Drying out" and continuing on the European Tour to try and come in better condition in the ensuing shows.
True to form, Momo dried out but it would later cost him his life! Momo cut way down on his water intake for the next two weeks and got the bulk of his liquids from puréed Apples. Top that off with training and cardio then throw in a few diuretics and you have a recipe for disaster! On a cold October night in Holland, Momo would win the Dutch Grand Prix with people cheering his name but fail to survive the night dying with a $10,000 Victory Check unable to be revived by fellow Pro and Fireman, Porter Cotrell at his side by the days end.
In 1997, I had the privilege of meeting a kind hearted NPC Master's National Champion who was looking to compete as a Pro in the IFBB from Arkansas by the name of Don Youngblood.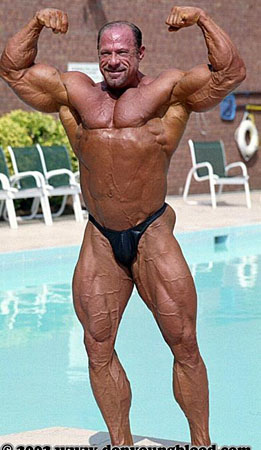 Don was a mountain of a man with a teddy bear swagger standing roughly 5'10 and hovering around 300lbs. He owned a successful Trucking Company with a Staff and Crew of employees while he "Moonlighted" as a Bodybuilder in search of fulfilling a dream of standing on the Mr. Olympia Stage where his Idols did battle! Don was a man on an Island, Masters Nationals Title in hand and nowhere to compete. My friend, Dan English brought him to me for guidance. I put in a few words while he busied himself with Petitioning the federation. Don's dream came true after some haggling with former IFBB Vice President, Wayne DeMilia when they eventually accepted his petition sometime later. Some say it was here, that Don would lose himself in his passion, forever chasing "The Dream" and jeopardizing his health in pursuit of Physical Perfection. While Don would eventually do battle on the Olympia stage, it would come on the Master's Stage against some pretty stiff competition that included a living legend in the form of 5-Time Masters Olympia reigning and defending Champion, Vince Taylor who had a strong hold on it.
In 2001, Don would upset "Invincible" Vince Taylor in head to head competition to become recognized as "The Best Over 40 Master's Mr. Olympia Champion" in the world! In 2002, Don was so big in the off season, many close to him became concerned he was pushing the envelope a bit too far. He was sweating and red, breathing heavily and seemed to be uncomfortable with the extra bulk he was carrying around on his frame. True to form, Don would diet the weight off and ultimately live the Dream of standing on the Mr. Olympia Stage against the likes of Ronnie Coleman, Jay Cutler, Kevin Levrone and company! While the dream on this night in 2002 got dampened due to Don miss timing his peak and landing in last place, he was optimistic about fulfilling his goal of getting up there One time in his life, not many bodybuilders can say they dreamt it and then did it like Don did. This is where the story should have had a fairy tail ending, as he had nothing left to prove to himself and could enjoy the fruits of his labor for he was wealthy, famous and had a loving family but it was not to be the case. Don now had plenty of time to eat up and heal from competition training, he had just spent valuable time with family and earlier visited his deceased daughters grave site on this particular day but he himself later on would be found dead and alone in his house in front of the TV due to a Massive Heart Attack. While close friends and family of his implored Don to walk away or at least back off the excess size he was carrying, no one thought Don would pass in such an untimely manner and at the young age of 52.
In 1995, a Comedian and Military man from San Diego, California would meet an untimely death at the hands of his wife on Valentine's Day 2 weeks prior to competing in the Pro Ironman Invitational in Pasadena, Ca. Ray McNeil never saw it coming, as his wife amply nicknamed, "Killer" Sally McNeil would empty two shot gun Blasts that would fatally end Ray's life. Ray was a former IFBB North American Champion who shared a room backstage with me at the 1994 Mr. Olympia in Atlanta, Georgia and he seemed to have a zest for life.

He was funny to a fault but on this day, the wife wasn't laughing. Apparently things at home weren't as they should have been for Sally who had had enough of Ray to the point where she felt she was entitled to take him away from this life. first with one shot to the face and then again with a shot to the chest. While there are many questions as to how this untimely fate came to pass for Ray, the sport of bodybuilding has felt the impact of his presence with his contribution to his country and the sport.
While it may come as a surprise to no one that Death comes to us all, I write this not in a morbid sense of the finality of it all but in Memorium to Champions I personally knew that left us too soon. In a selfish way, I want to say it was too early for them to depart from us but I'm not one to question God's Will in that way. It is not lost that the contributions of the above mentioned athletes made to our industry, we must never forget that they were here and they walked among us!
I Salute the Warriors who fought the Good Fight and made us better for that!"
-S RAY
The above article, as hard as it was for me to write all those years ago, is a glimpse into our sports vulnerability and yet a cosmic image of the world around us. People die everyday but when it's one of our own regardless of the circumstances, we lose a part of us in the loss of our champions. While we celebrate their Lives, it's their Loss we carry with us. Their families, friends and fans hurt and feel the pain while we are left with blessed with Moments and Memories of their Gain, Progress and Success through their sweat equity they shared in common with us.

In the time we have left, let's learn to love more, embrace, support and hold accountable those we care about and support on their journeys into fitness. Our sport is supposed to be Healthy so let's visit the Doctors Office more, check the inner workings of our bodies often and question the Coaches who encourage you to take any Drug in any amount before taking them. I'm tired of seeing the Coroner show up instead of the Limousine carrying our sports brightest stars and inspirations to many around the world!

In summation, as a community let's take it upon ourselves to check on one another more, help those in need whom maybe struggling with Depression, Finances, Struggles and Addiction to encourage them that they are not alone and we are their support group. May all these champions Rest in Peace.
Editor in Chief.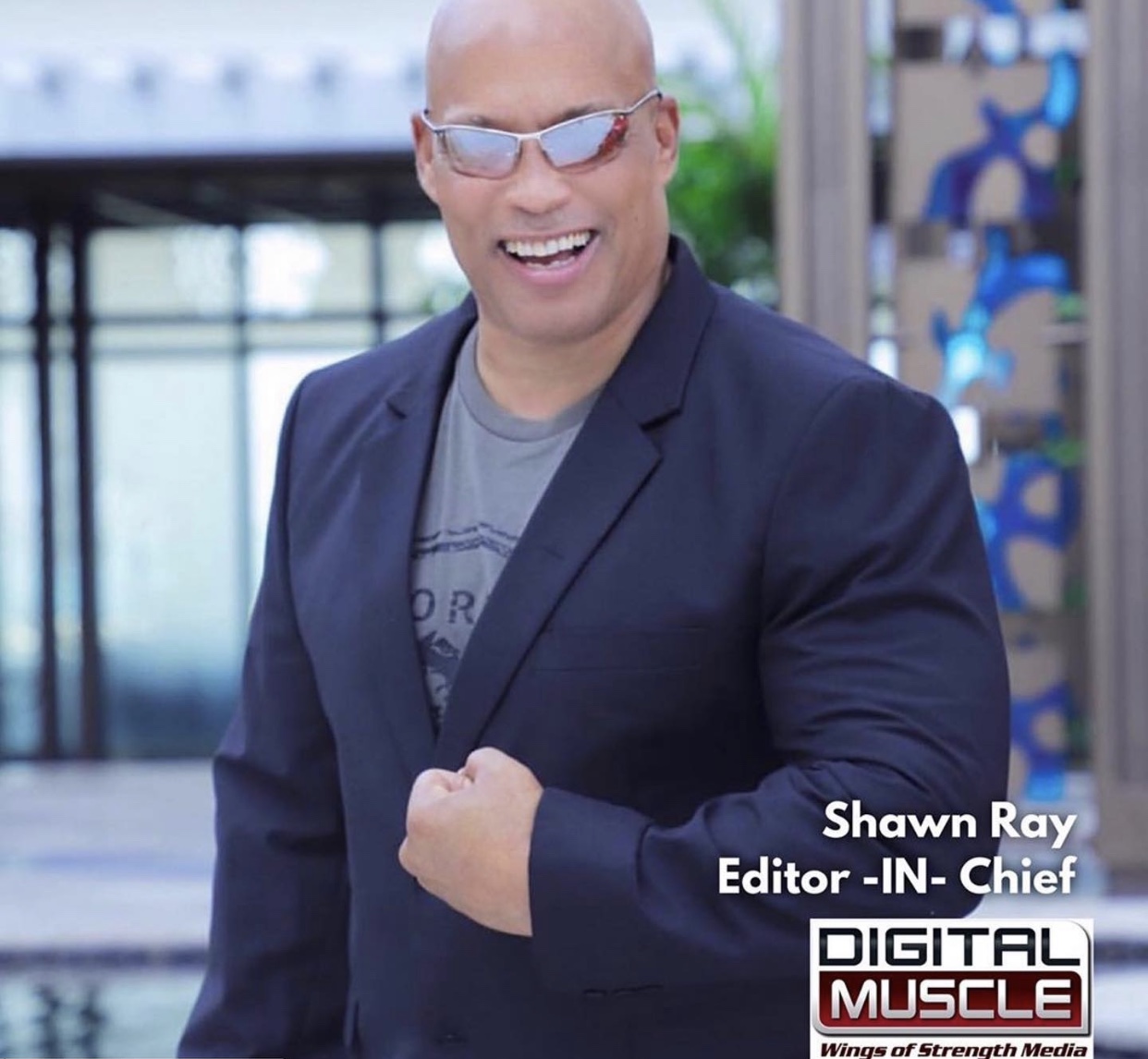 12x Olympia Top 5 Finalist, Pro Bodybuilding Hall of Fame Inductee, International Master of Ceremonies, NPC Contest Promoter, Motivational Speaker, Social Media Influencer, Fitness Journalist