by Shawn Ray
The 2022 Pro Bodybuilding season has gotten off to a fiery start! First we have former 2019 Mr. Olympia, Brandon Curry winning his second Arnold Classic Title in Columbus, Ohio to pad his resume which includes Arnold Classic wins in both Australia and Brazil along with his Lou Ferrigno Legacy victory in Palm Springs to name a few. Add this years Arnold win to his past two consecutive Mr. Olympia 1st- Runner up placings and it's clear that he's the one to beat this December in Las Vegas if any of these "New Jacks" can hope to defeat the reigning, defending, TWO- Time Mr. Olympia Champion, Big Ramy!!

This season is proving to be one in which we can clearly see the future of bodybuilding being ushered in right before our eyes as the New Jacks begin to emerge and serve notice. In case you missed it one of our sports more promising rising stars jumped out quickly to qualify for the Olympia this year by winning two pro shows back to back by the name of Blessing Awodibu. Blessing snagged victories in both Indiana and New York to confirm his arrival among the pro elite!
By way of Brazil, this years winner was home grown and a very popular choice in the form of Rafael Brandão. Rafael a year ago, won the Romania Pro prior to his withdrawal from the 2022 Arnold Classic Ohio but the setback seemed to be the best thing for him as he had time to bring in his best package and wind up victorious at only 29 years old and standing 5'11 with nearly 250lbs of muscle. It certainly seems as if Time is on his side!
In May of this year, we witnessed the arrival of a promise we knew we'd see kept in the form of Victory by Arizona's, Charles Griffen winning the California Pro in San Diego, California. Charles had just the right amount of detail to go along with his tiny waist and quality muscle. Charles qualifying for the Mr. Olympia again this year is significant since his last appearance in 2018 where he placed 13th.

This years Toronto Pro Champion was none other than Egypt's, Mohamed Shaaban. Mo was thickly muscled and this time he brought quality conditioning to go along with it! This victory ensures that Mo will return to the 2022 Mr. Olympia line-up and will join fellow Egyptian, Big Ramy on the sports biggest stage for bodybuilding! Mo has struggled in the past with fine detail and muscle separation but in the Toronto Pro he seemed to bring the right amount of detail and muscle to qualify for the big show this December in Las Vegas!

As the summer of 2022 kicked off, the IFBB Pro League headed to Puerto Rico where we witnessed the arrival of champion, Hassan Mostafa. Hassan showed up and showed out by hold off challenger, Theo Leguerrier for the win! Hassan was coming back after dealing with a few injuries and placing 13th in last years Mr Olympia to grab this years Qualifying spot by way of victory! Mohamed has always been a tad "Bottom Heavy" with his massive quads and slight water retention but on this occasion he peaked perfectly to vanquish his rivals however, come Olympia time I personally would like to see him a few pounds lighter to be a real threat!

This past weekend in Orlando,Florida the IFBB Pro League's UBU, we'd once again see Hassan Mostafa wind up in the winners circle! Hassan stayed true to form and displayed some granular detail that was hiding below the surface of his skin under his thickly muscled physique to the delight of the judges! Once again, Hassan is peaking at the right time in order to be taken seriously heading into this years Mr. Olympia and with another full 5 plus months of preparation he will have considerable time to rest and recharge for the 58th edition of the Joe Weider, Mr Olympia Weekend!

Entering the month of July the calendar still provides opportunities for others to join the fray with the Chicago Pro, Texas Pro, Tampa Pro, Arnold UK and Dubai Shows still up for grabs going into the Fall providing more Mr. Olympia Qualifying sports to be had!



This years fight for supremacy and notoriety among the New Jacks will most likely include a battle for recognition when Blessing, Charles, Mo, Hassan and Rafael join the likes of Nick Walker and Hunter Labrada on the sports biggest stage under our brightest lights in Zappos Theater at Planet Hollywood on the strip of Las Vegas.

Mr. Olympia Tickets are on-sale now at: MrOlympia.com

Editor in Chief.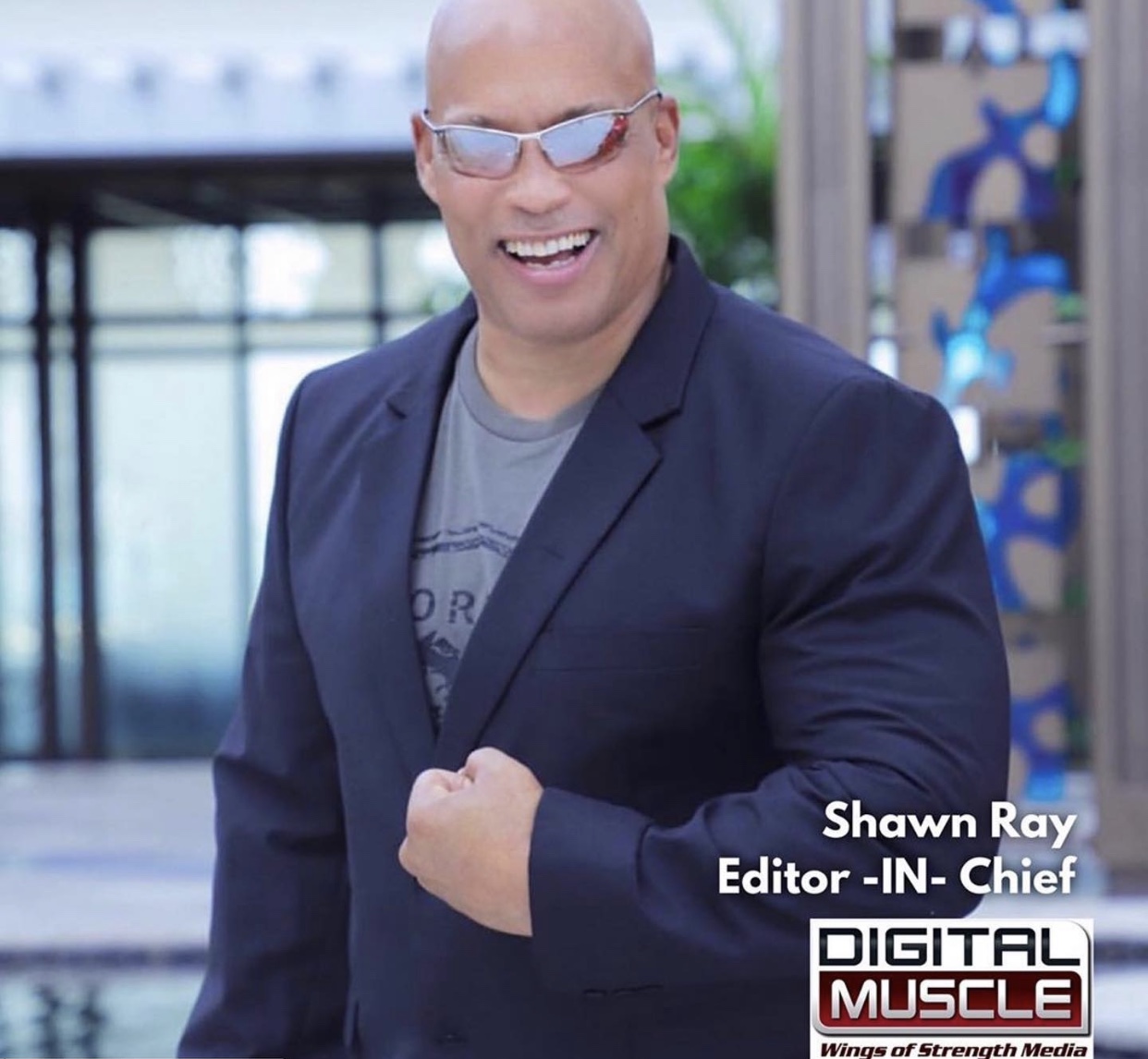 12x Olympia Top 5 Finalist, Pro Bodybuilding Hall of Fame Inductee, International Master of Ceremonies, NPC Contest Promoter, Motivational Speaker, Social Media Influencer, Fitness Journalist