by John Hansen & Shawn Ray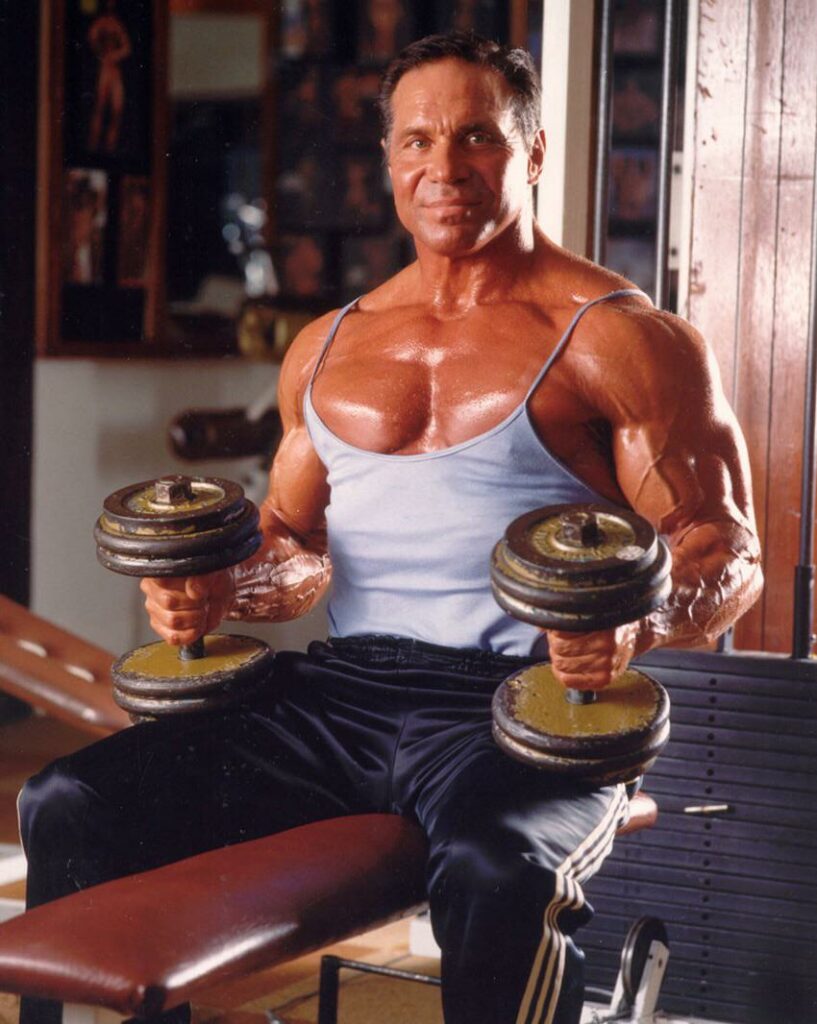 Bill Pearl The legendary bodybuilder Bill Pearl passed away on September 14, 2022 at his home in Oregon at 91 years old. Bill was one of the most successful competitive bodybuilders of his era, winning the coveted NABBA Mr. Universe contest 4x as well as the AAU Mr. America in 1953. Pearl owned several popular gyms in the California area and he also trained many champions who went on to win titles like the Mr. America, Mr. Universe and Mr. Olympia. 


Bill was born on October 31, 1930 in Prineville, Oregon. He celebrated his 11th birthday by standing against the wall of his father's restaurant in Yakima, Washington and measuring his height at 4'11" and he weighed 111 pounds. After being inspired at eight years old by some strongmen he saw at the circus when it came into town, Bill vowed that he would be a bodybuilder one day.  Bill began lifting "weights" by pressing a gunny sack of potatoes off his chest and pressing gallon cans of corn or green beans at his father's store. As he got older, he would take summer jobs digging ditches, working in lumbar yards and doing concrete work in an effort to build a more muscular body.  At the age of 14, Bill saw his first bodybuilding magazine Strength and Health and he was blown away by the pictures of John Grimek and Clancy Ross. He learned that the "secret" to building big muscles was to lift barbells and not potatoes and cans of corn. Bill and two of his friends agreed to save up the money to buy a York Big-10 Special weightlifting set (110 pounds). They worked all summer to come up with one-third of the $38.95 cost for the weight set and soon began working out at Bill's house.  Bill enlisted in the Navy in 1950 and began wrestling while in the service. He won the 13th Naval District Heavyweight Wrestling Championship in 1951 but he was defeated in the first qualifying round for a spot on the United States Olympic wrestling team. In 1952, Bill joined Leo Stern's Gym in San Diego where he trained the last two years he was in the Navy. Under Stern's tutelage, Bill entered his first bodybuilding contest and placed third at the 1952 Mr. San Diego. By the next year, Bill's physique had advanced to the point where he won the AAU Mr. Oceanside, AAU Mr. Southern California, AAU Mr. California, the AAU Mr. America and the NABBA Amateur Mr. Universe contest in London, England. 
Bill opened his first gym in Sacramento, California in 1954 and quickly established his facility as one of the best equipped weight training gyms in Northern California. By 1956, Bill and his partner Harold Zinkin opened up American Health and Silhouette Figure Form Studios throughout Central and Northern California.  Bill continued competing in 1956, winning the Professional Mr. USA over Clarence Ross, Zabo Koszewski and Vince Gironda. Bill also returned to the NABBA Mr. Universe that year and competed in the Pro Division. He won his height class but was defeated for the overall by Jack Delinger. After this loss, Bill vowed never to compete again unless he was totally prepared to win.  Bill won his second NABBA Mr. Universe contest in 1961 in the Professional Class. In 1967, he won his third NABBA Mr. Universe contest in the same year in which Arnold Schwarzenegger won the Amateur title.  Bill decided to finish off his competitive career by competing in the 1971 NABBA Mr. Universe at 40 years old. He issued a challenge to all the bodybuilders by announcing in IronMan Magazine one year earlier that this would be his last competition and he welcomed anyone to compete against him.  Bill was in the best shape of his life for the 1971 NABBA Mr. Universe. Weighing over 240 pounds, Bill defeated bodybuilding legends Sergio Oliva and Reg Park to win his class and was declared the overall champion over Short Class winner Frank Zane. Arnold Schwarzenegger, the current NABBA Mr. Universe Professional champ, was not allowed to compete against Bill because his contract with the IFBB prohibited him from competing outside the organization. 

Bill also mentored and coached many other future bodybuilding champions. He purchased a gym in West Central Los Angeles in 1962 and he worked with men who would go on to become legendary bodybuilders in their own right. These included Dennis Tinerino (Mr. America, Mr. Universe), Boyer Coe (Mr. America, Mr. Universe), Jim Morris (Mr. America), Dave Johns (Mr. America) and Clinton Beyerle (Mr. USA). Bill also coached Chris Dickerson from his very first workout to when he won the Mr. Olympia title in 1982. 

Bill was in great demand as a guest poser at bodybuilding competitions all over the world in the 1960's. He guest posed at the 1978 AAU Mr. America contest, 25 years after he won the title. At the age of 48, Bill looked fantastic.

Professional IFBB judge Roger Schwab exclaimed that Bill could have won the Mr. America contest that night the way he looked against a field of much younger bodybuilders.  In addition to his posing routine, Bill would also perform a strength act that included bursting hot water bottles, bending spikes, tearing apart chains and ripping license plates in half. Bill was one of the strongest bodybuilders in the world and was capable of a 310 pound seated press behind the neck, a 320 pound standing press, a 500 pound front squat and a 605 pound full squat.  Bill and his wife Judy moved from California to Medford, Oregon in 1976. Bill focused on educating others about fitness with his books Keys to the Inner Universe in 1978 and Getting Stronger in 1986. His extensive three volume series Legends of the Iron Game was published in 2010.  Bill was inducted into the Joe Weider Hall of Fame in 1999 and received the Arnold Schwarzenegger Lifetime Achievement Award in 2004 at the Arnold Classic. He was also inducted in the Muscle Beach Hall of Fame in 2006.  I was proud to award Bill a Lifetime Bodybuilding Achievement Award at one of my contest promotions in Chicago in 2011.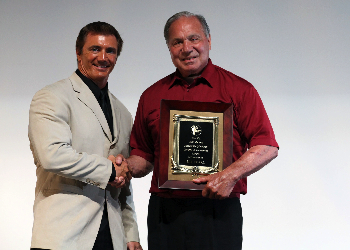 Bill Pearl, in spite of all his accomplishments and bodybuilding titles was, above all, a man of character and humility. He treated everyone he met with respect and kindness and he was a true inspiration to everyone around him on how to conduct yourself with others. He will be greatly missed in the Bodybuilding world but he left an incredible legacy and he lived a full and rewarding life.

Rest In Peace Bill Pearl, a great champion and an even better man!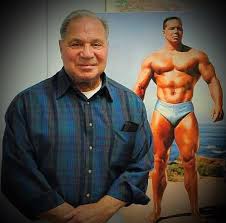 Follow John Hansen on Instagram @johnhansen1Visit John's website at: https://www.johnhansenfitness.com/
Check out John's weekly Bodybuilding Legends Podcast on your favorite streaming service.
Editor in Chief.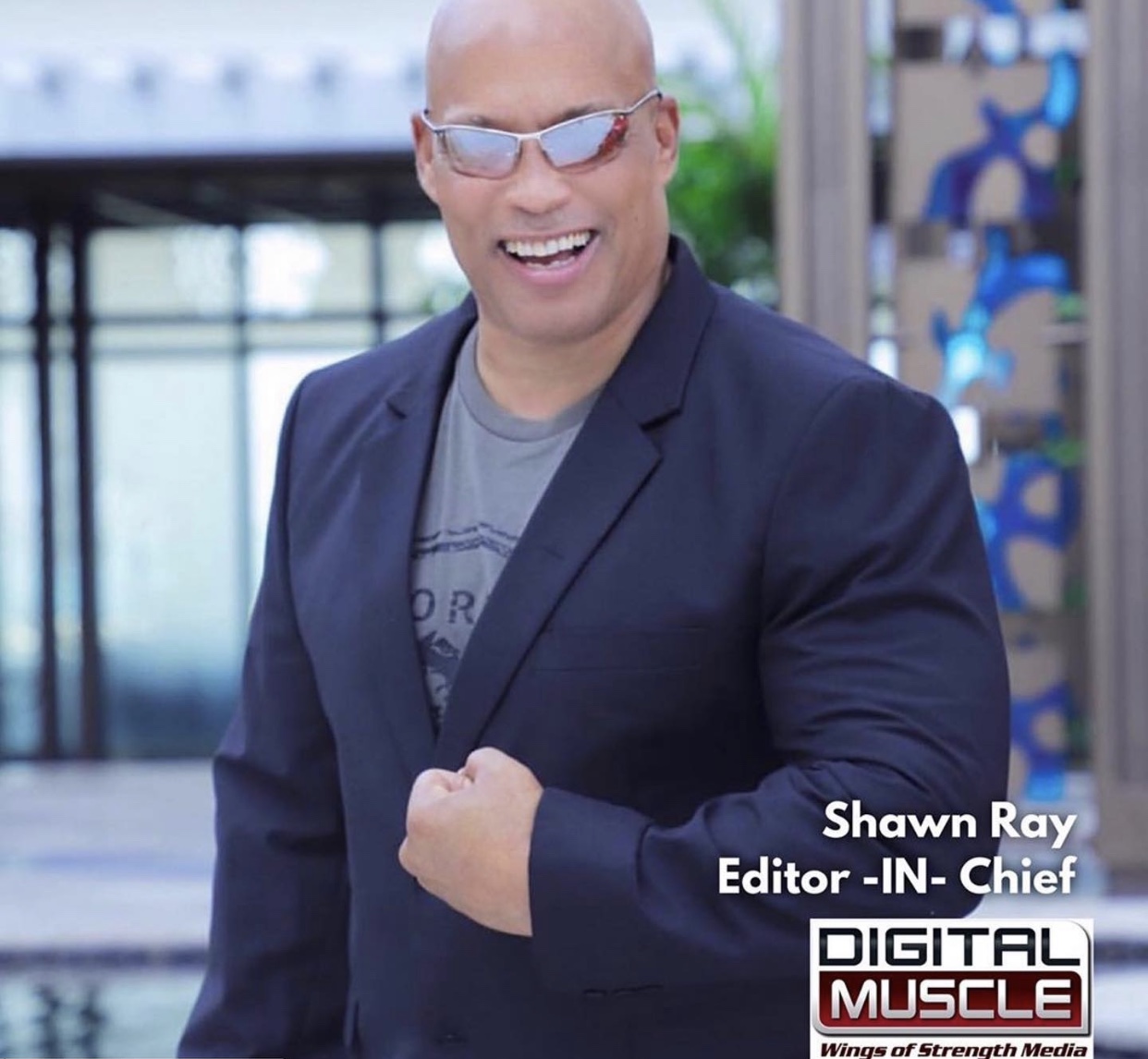 12x Olympia Top 5 Finalist, Pro Bodybuilding Hall of Fame Inductee, International Master of Ceremonies, NPC Contest Promoter, Motivational Speaker, Social Media Influencer, Fitness Journalist