By Shawn Ray
The 35th edition of the Arnold Sports Weekend has come to a close and the crowning of a new champion was witnessed in Columbus, Ohio with Arnold Schwarzenegger on hand and Title Sponsor CEO of MUTANT, Jim McMahon doing the presentation awards honors to Samson Dauda of England by way of Nigeria.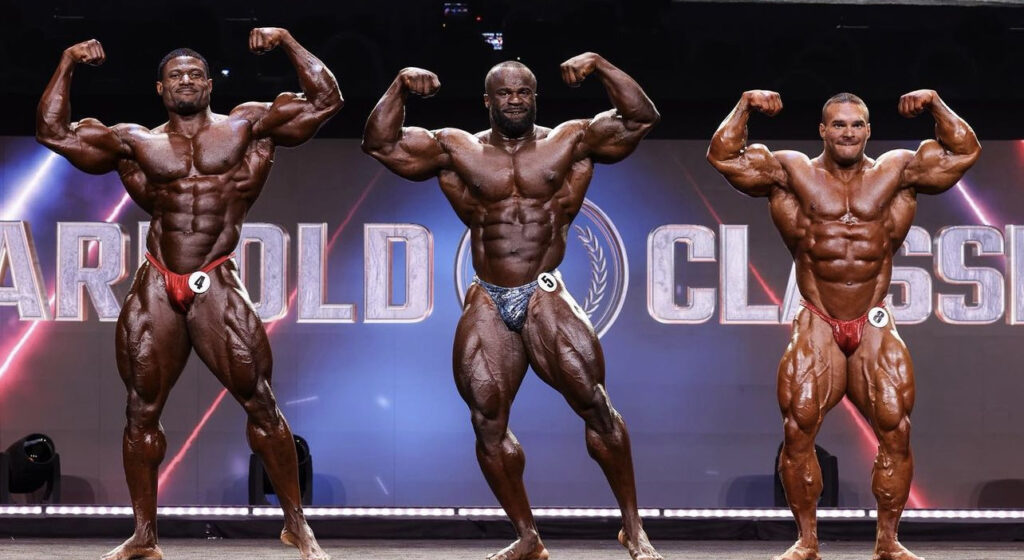 Prior to the start of the weekend on paper at least, many of the so-called "experts" had the same top three finalists that the actual IFBB Pro League Judges wound up choosing, give or take a Big Ramy in there who would ultimately wind up in 4th place. Samson however, had the most potential out of the top five finalists to pull off the W but many of us in the cheap seats did not believe that would be possible for him to actually unseat a very popular and formidable former Arnold Champion champion like Nick Walker along with the ever present former 2X Mr. Olympia champion, Big Ramy so soon in his young career. That said, while some of us were busy trying to make predictions, Samson was busy fulfilling his potential in front of our eyes over a two-day peaking process to seal the deal on one of Bodybuilding's Biggest Stages! On social media we saw glimpses of what might be in store for us in Columbus but the 3D version of Samson's physique in person was nothing short of amazing as he glided through each of his poses effortlessly, controlling his stomach, facial expressions and exuding confidence on his way to the Biggest Prize Ever at the ASF & $300,000.00 1st Prize Money!

For those of us who were hesitant to jump on board the "possibility of winning train" on Friday night, Samson left no doubt by Saturday night turning everyone into Believers!

The top six presented no surprises and were essentially the ones we expected sans prior 2X ASC Winner, William "The Conqueror" Bonac who slipped out of the top 6 following a dismal Olympia appearance only 2 months prior, raising the question of retirement at the age of 40 in his near future or can an extended break from competing resolve his physique issues in his future?
Arnold Classic 2023 Results:
Samson Dauda, $300,000. *
Nick Walker, $120,000.
Chinedu Andrew Obiekea, $70,000.
Mamdouh "Big Ramy" Elssbiay, $37,500.
Shaun Clarida, $20,000.
Akim Williams, $12,500.
William Bonac, $2,000.
Justin Rodriguez, $2,000
The 2021 Winner of the Arnold Classic, Nick Walker pressed everyone competing for the title however, he did not seem to significantly improve from Friday night to Saturday evening enough to over take the bigger more balanced and consistent Samson for the W! Nick was hard, grainy and confident but structurally seemed to lose points to the more complete physique of Samson on the night!
In 3rd place, the Nigerian by way of Dubai and last years amateur Arnold Classic Winner, Andrew Jacked who I actually had in 2nd Place challenging Samson for the title for a number of reasons. One, Andrew was a picture of steady progress as he continues to improve in all areas of contest preparation. He was big, X-Frame, conditioned and balanced. Andrew is still a work in progress with several of his poses but no one would have argued he didn't deserve a 2nd place on the night.

Andrew Jacked- 3rd place
As fate would have it, a late entry into the Arnold Classic was Big Ramy. While Ramy was coming off his 4th place finish in the Mr. Olympia it seemed he simply did not have enough time to correct issues there by showtime in Ohio. Ramy's size was there still but the conditioning previously displayed in years past is on a steady decline. We've seen this before with past champions competing too often or too soon and ultimately corrected with time off and rest. Conversely, we've seen historically athletes trying to get the "Magic" back and sometimes timing, wear and tear prevent it from happening. On this occasion, Ramy was slow out of the gate and simply could not make up ground on those in front of him. Time will tell regarding what's next for Big Ramy but it seems for now he's at a crossroads with his career and playing catch up the younger generation of guys coming up. Ramy once stated he'd like to be finished competing at age 38, well that's now so let's see what direction this gentle giant chooses to go following two consecutive 4th place finishes in his last two outings.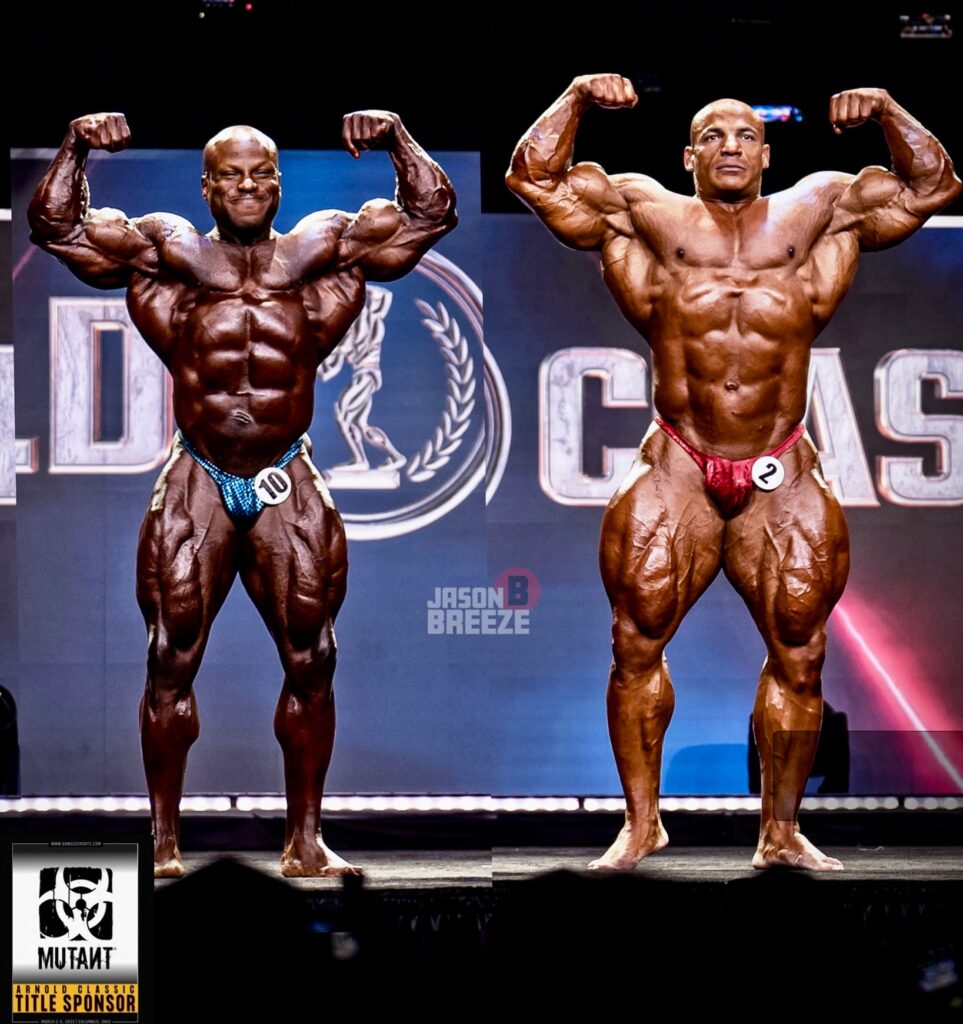 Rounding out the top 5 was Shaun Clarida, standing 5'3 and 180lbs giving up nearly 100lbs of muscle to Big Ramy yet having the genetic gifts to stand next to him and do battle! The 2022 212 Olympia Champion Clarida did not disappoint! He was big, confident and conditioned sending notice to all athletes that Size isn't everything. Shaun jumped into the Open Division following the birth of his new child and his victory in Las Vegas only a couple months prior knowing he'd be the smallest competitor on the stage! It was a forgone conclusion that if he showed up like he did in the Mr Olympia heads we're gonna roll! Shaun was not fazed by the bigger athletes and arguably could have beaten forth Place finalist, Big Ramy which fans were debating following the show!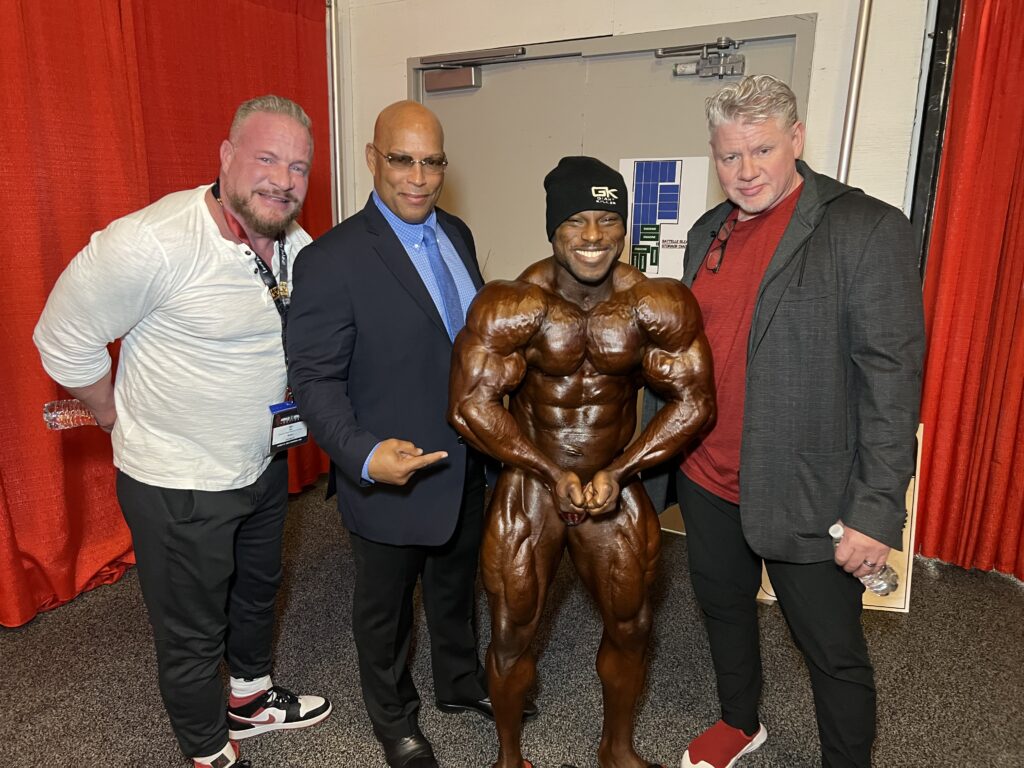 Arnold presented the Most Muscular Award to Nick Walker:

Arnold Classic Ed Corney "Best Poser" Award recipient was Andrew Jacked.

Arnold Lifetime Achievement Award recipient was Flex Wheeler.
The 35th Edition of the Arnold Classic brought together some of the past champions on center stage with Arnold.
In other divisions of the ASF Weekend Final Results:
Classic Physique- Winner, Ramon Dino $60k
Second Place — Urs Kalecinski, $30,000
Third Place — Alex Cambronero, $20,000
Fourth Place — Mike Sommerfield, $7,000
Fifth Place — Courage Opara, $4,000
Sixth Place — Junior Javorski, $2,000
* Best Poser Award — Urs Kalecinski
Winner — Erin Banks, $10,000
Second Place — Diogo Montenegro, $6000
Third Place — Emanual Hunter, $4000
Fourth Place — Vitor Chaves, $3000
Fifth Place — Carlos DeOliveira, $1500
Sixth Place — Edvan Ferreira Palmeira, $1500

Pro Bikini Winner — Lauralie Chapados, $10,000
Second Place — Maureen Blanquisco, $6,000
Third Place — Jennifer Dorie, $4,000
Fourth Place — Ashley Kaltwasser, $3,000
Fifth Place — Romina Basualdo, $1,500
Sixth Place — Ivanna Escandar, $1,500

Pro Fitness: Ms International, Ariel Khdar
Second Place — Jaclyn Baker, $13,000
Third Place — Michelle Fredua-Mensah, $8,000
Fourth Place — Allison Kramer, $5,000
Fifth Place — Terra Plum, $3,000
Sixth Place — Tiffany Chandler, $2,000

Pro Wellness: Winner — Kassandra Gillis, $7,000
Second Place — Tory Jones
Third Place — Bradley Betts
Fourth Place — Woody Belfort
Fifth Place — James Berger
Sixth Place — Tim Caldwell
In the end, all eyes were on the new kid on the block, Samson Dauda who climbed up from 6th place in the 2022 Mr. Olympia this past December to serve notice for the 2024 Mr. Olympia taking place the first weekend in November in Orlando, Florida!

Be sure to stay tuned to Digital Muscle Media News as the official IFBB Pro League Bodybuilding Season is now Officially underway……!
Congratulations to all the Arnold Classic Winners and new Champion, Samson Dauda!

Editor in Chief.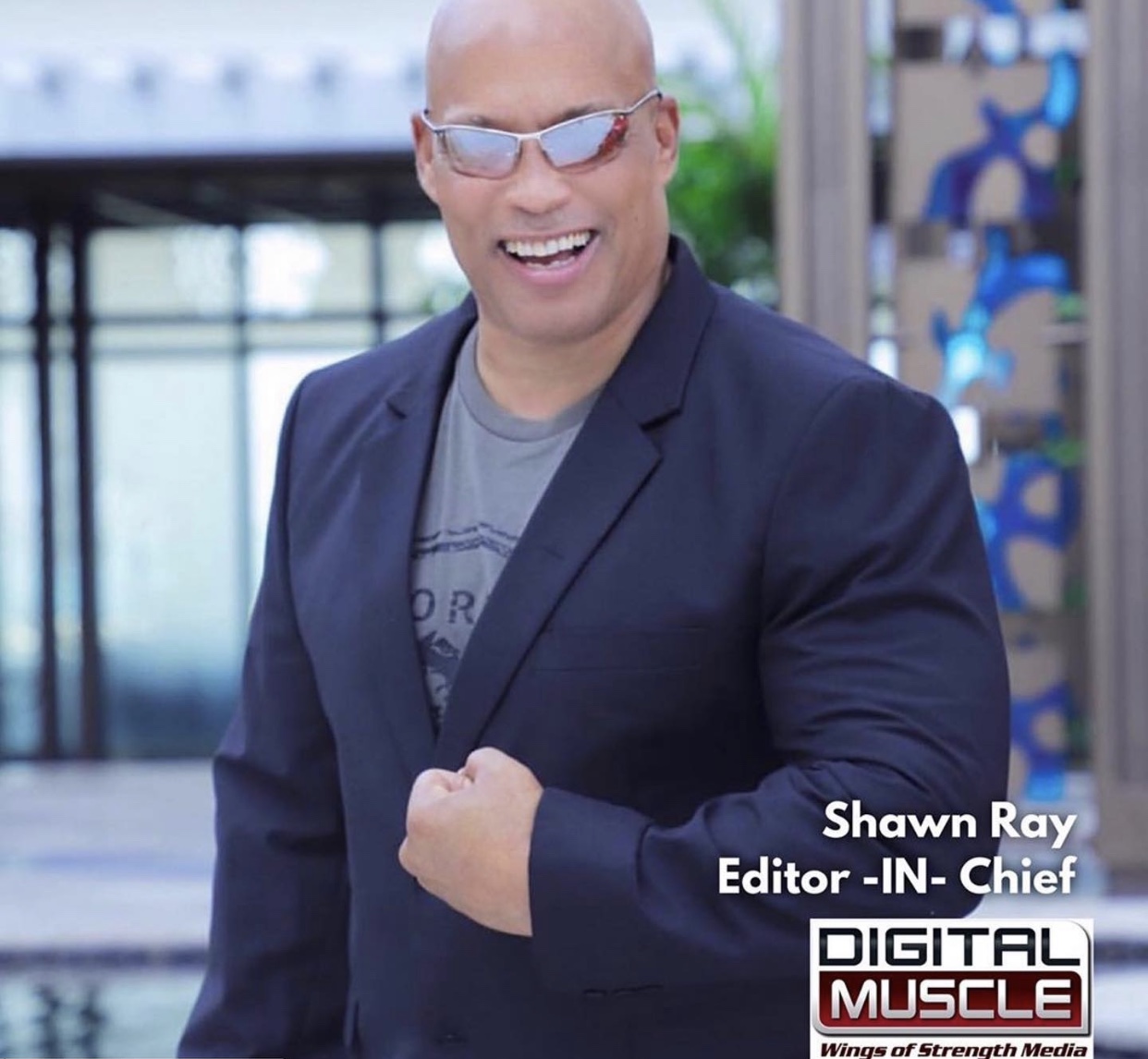 12x Olympia Top 5 Finalist, Pro Bodybuilding Hall of Fame Inductee, International Master of Ceremonies, NPC Contest Promoter, Motivational Speaker, Social Media Influencer, Fitness Journalist