By Hans Klein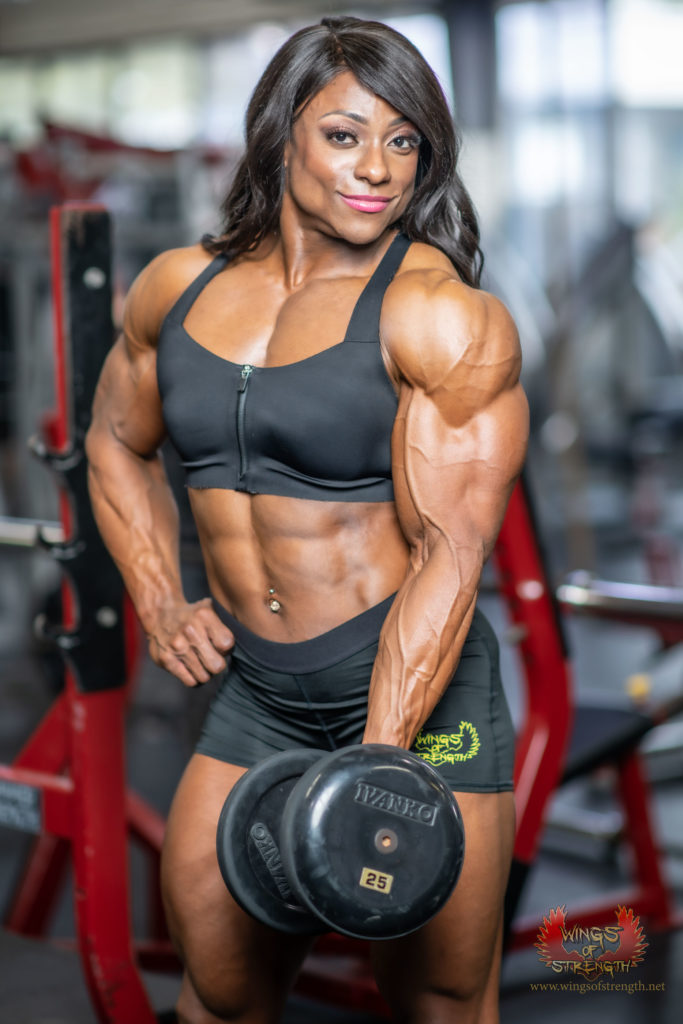 Andrea Shaw is the new undisputed queen of women's bodybuilding. On the 5th of December she won the Rising Phoenix in Arizona, surpassing defending champion HelleTrevino. Two weeks later – on her 37th birthday – she won the Ms. Olympia. After winning the IFBB Pro League's Omaha Pro earlier in the year, Andrea seemed to get sharper from show to show. At 5-foot-5½ and around 170 pounds onstage at the Olympia, she had beautiful shape, with incredible detail from head to toe, and exuded femininity. That look has made her the embodiment of the resurgence of female bodybuilding. We caught up with her a few weeks after the show.
How does it feel to be Ms. Olympia?
AS: It's still sinking in! It's like, I know it's me, but is it really me? Did this really happen? I look at the pictures and the medals and the trophy, and it's what I've been pursuing and daydreaming about every day since Omaha, but to have it finally happen is amazing. I'm still in a mode of "go get it", but I've already gotten it, so I'm trying to make that adjustment!
How confident were you going into the Rising Phoenix?
AS: I felt I was probably going to make top five, but I definitely knew I brought my best package so I knew I had a really good shot at first place. I just didn't know exactly what the judges were going to be looking for. I knew I definitely came in sharper than at Omaha – I had much more detail, especially in my legs. Quads and hamstrings were a huge focus for me. Omaha was great, but I knew that for this caliber of show I had to step it up and sharpen up the details. I also worked on my posing with Cyd Gillon. It caused me to become more confident in how I presented the hard work I had put in. Working with her definitely gave me the extra edge I needed to be graceful onstage and added that extra little bit of feminine flair that would get me noticed by the judges. I started to get more comfortable with how my body was developing and we played around with a few angles so my muscles kinda popped out the way I wanted them to – small things that made a big difference.
Helle was the favorite going into the show. Were you thinking about how you would compare to her?
AS: No. I was confident in the changes that I had made were significantly better than Omaha. That's usually my number one focus for any show – I'm looking at side-by-side comparisons with my last show. I knew I did everything within my power and I didn't neglect anything in bringing myself to the stage at my sharpest. That gave me confidence – regardless of who shows up, who doesn't show up, and who is the favorite going in.
How did you feel onstage during the show?
AS: It was exciting! At prejudging, they moved us around a lot. It really left a lot of us wondering, okay, where is this going? Then they called four of us back out. That definitely gave me a sense that I was first or second. At finals, when they moved me to the center, the excitement started to grow. When they called my name, I was overjoyed!
Did you even have a chance to celebrate?
AS: I had one cheat meal the evening of the show. But when we got back to Michigan on Sunday, the expectation was that I pick right back up with the training and cardio – immediately!
Did you do anything different in those two weeks between the Rising Phoenix and the Olympia?
AS: I did. I did a little more cardio. I was already doing anywhere from 30 to 60 minutes of cardio. But after the Rising Phoenix I implemented another 25 minutes after training to bring me in a little tighter and more refined for the Olympia.
At the Olympia, you were up against Margie Martin as well as Helle again. Were you still confident you were going to win?
AS: Absolutely. I knew that the Rising Phoenix set the tone for the Olympia and that this was the direction they wanted to take the sport into. I knew if I continued to keep my foot on the gas and do a little more of the things I was doing in the run up to the Rising Phoenix, I was going to win the Olympia. I just knew.
How do you think you looked at the Olympia compared to the Rising Phoenix?
AS: I definitely came in sharper. I had more clarity in my quads – they were definitely much tighter and actually a little fuller. I also had a fuller look to my back and biceps. Everything just got much fuller, but also much tighter.
How did it feel to win the Olympia on your birthday?
AS: It felt like it was divinely arranged! I knew there is no way I'm not going to shine on my birthday! I knew it was my day – and there was no denying me what I came to get on my day!
How do you see your role as Ms. Olympia?
AS: I hope that I can help women who are unsure, maybe even a little insecure, about developing extra muscle or moving into women's bodybuilding from another division. I want to be what I didn't have – that person they can go to and talk to and put their mind at ease and be okay with taking the next step. I think people can see that I carry a lot of muscle, but it's okay! I am still very much a woman, and I am a very feminine woman. I want to be that resource to help female bodybuilders feel good about being a female bodybuilder. Hold your head up!
Cory won the Ms. O six times. Lenda won it eight times. Iris won it ten times. How many times are you going to win it?
AS: The goal is 11! Cory, Lenda and Iris have proven it can be done. So why not? As long as I am able to, and I still mentally and physically feel good about competing, I want to keep going for as long as I possibly can!
Editor in Chief.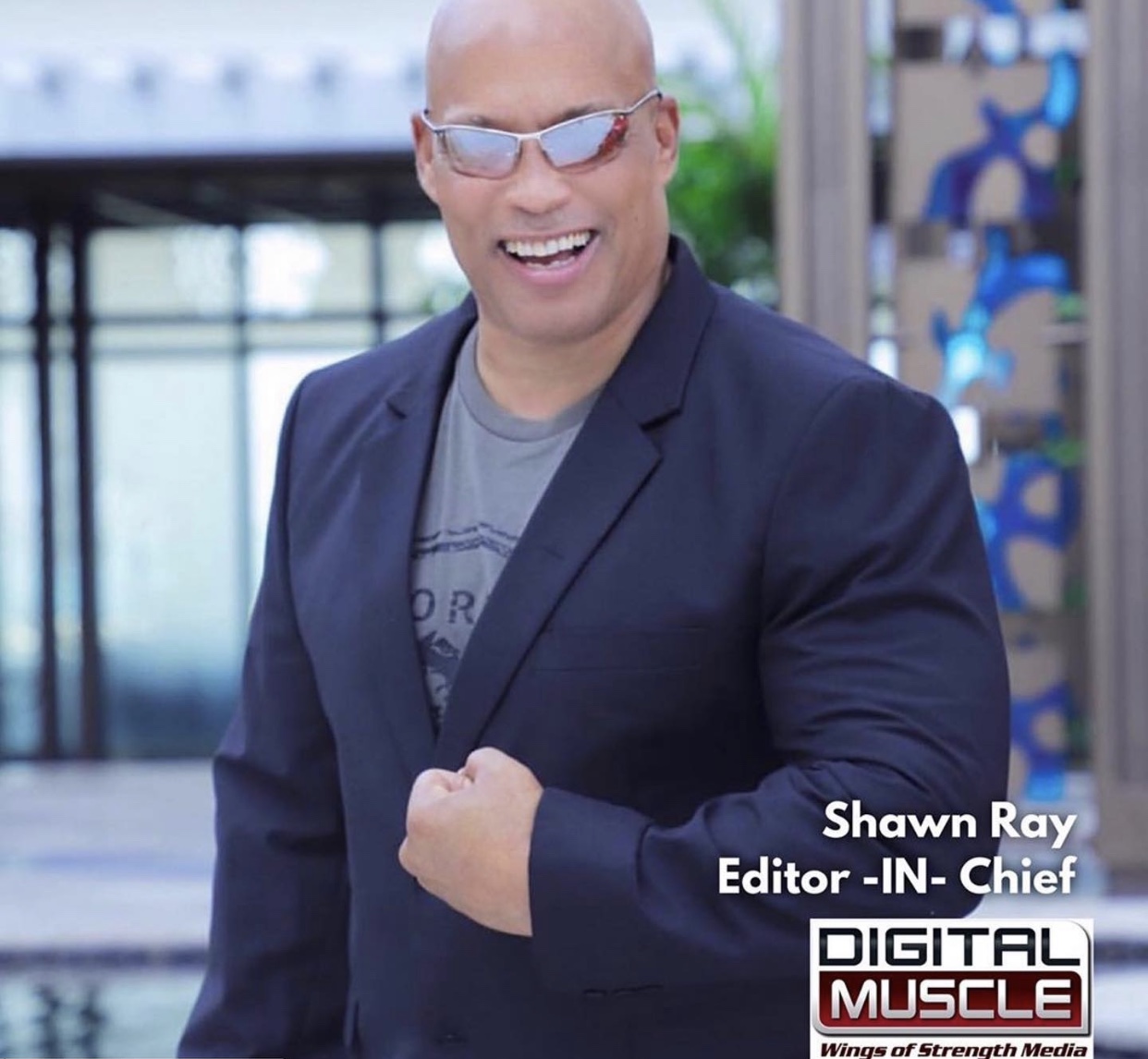 12x Olympia Top 5 Finalist, Pro Bodybuilding Hall of Fame Inductee, International Master of Ceremonies, NPC Contest Promoter, Motivational Speaker, Social Media Influencer, Fitness Journalist