By The Late, Shawn Perine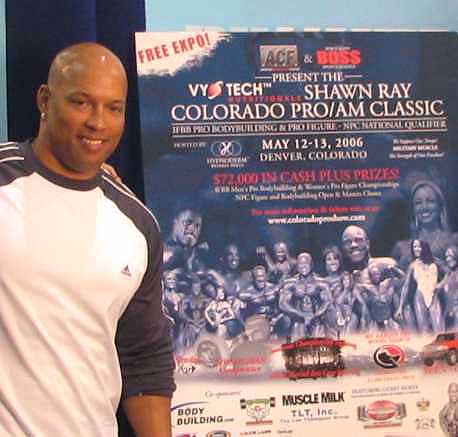 It's a new high for the sport of bodybuilding as Denver hosts the inaugural Shawn Ray Colorado Pro/Am Classic 2006!!
Ray's day: It's a new high for the sport of bodybuilding as Denver hosts the inaugural Shawn Ray Colorado Pro/Am Classic
Shawn Perine
Over the past few years, Shawn Ray has doled out his fair share of criticism about bodybuilding contests. From questions about judging to the lack of remuneration for a bodybuilder's posing prowess to overall prize money, Ray has been characteristically vocal in his dissatisfaction.
"Why don't you put your money where your mouth is, tough guy?" the establishment answered, metaphorically of course. "Well, maybe I just will," Ray replied, only not so metaphorically.
True to his word, Ray bucked up in 2003 by presenting a $1,000 best-poser award to Flavio Baccianini at the Masters Olympia. For that year's Mr. Olympia, Ray corralled $9,000 in sponsorship money to give to Melvin Anthony, winner of the best-presentation award. The following year, Ray upped the ante to a cool $10K, much to the delight of its winner, Darrem Charles.
Ray has always been a man of action, as evidenced by his self-promoted muscle camps and athlete seminars. When he was hired by Vyotech, not merely as a celebrity spokesperson but to work in an executive position, and then organized a charity golf tournament to benefit the Children's Hospital of Orange County last July, it had become crystal clear that Ray boasted bona fide business acumen to go along with his big mouth.
So when he announced shortly before the 2005 Mr. Olympia that he'd promote his own bodybuilding and fitness show with Vyotech as his title sponsor, the general reaction was one of anticipation more than surprise. After all, from the day he first stepped onto a bodybuilding stage, Ray has never been known to give less than his all to his sport of choice.
SHOWTIME | Sure enough, the inaugural edition of the Vyotech Shawn Ray Colorado Pro/Am Classic is already a standout in the field of pro shows scheduled for 2006. With a total cash prize till of $72,000 (including women's awards), it ranks as the third richest show in the lineup, behind the Mr. Olympia and the Arnold Schwarzenegger Classic. Ray has also managed to push the creative envelope by offering a bevy of prizes to audience members, including a Hummer H3, a flat-screen TV, a laptop, a VIP Olympia Weekend package and more.
The expo features mixed martial arts contests, dance exhibitions, a strongman competition and all the bells and whistles one would expect of a fitness-themed convention
Even the show's format is breaking new ground, or at least ground that's lain barren for years–27 to be exact. It was in 1979 that the IFBB last held a pro/am event in Denver (for you trivia fans, that show was the 1979 Best in the World; the pro contest was won by Robby Robinson and the amateur by Samir Bannout). Add a pro figure competition to the mix, and Ray's show is set to be a May day to remember.
Now for the nuts and bolts: the 2006 Vyotech Shawn Ray Colorado Pro/Am Classic, to be held the weekend of May 12-13, boasts an impressive mix of seasoned pros and fresh-faced rookies in its pro bodybuilding lineup, all looking to nab the contest's $25,000 first-place award.
On the veteran side, names such as Darrem Charles, Markus Ruhl, Garrett Downing, Johnnie Jackson and Branch Warren immediately jump to one's attention. Add to this list the stellar likes of Dave Henry, Mustafa Mohammad, Craig Richardson, Kris Dim and Luke Wood, and you've got a top-notch pro show right there, case closed, game over.
Of course, we've yet to list some of the IFBB newbies who will be making their pro debuts in the Mile High city. Marcus Haley, Bill Wilmore and Phil Heath are three of the most respected and highest-touted rookies to hit the pro scene in years.
To have all three breaking into the big league on the same day is an event of note in itself.
Now, even if the pro lineup were more "ho-hum" than "ho-boy!" the pro men's contest would still go down as a significant event in the annals of bodybuilding history for the inclusion of a single athlete's name in the lineup: Vince Taylor. The 49-year-old multititled legend has decided to throw his hat back into the competitive ring in Colorado. Even if he winds up out of the running for top honors, Taylor will be a serious threat to moonwalk away with the $10,000 best-presentation award. The 2006 $10,000 award would eventually go to one of the Last Place Finalists from New York by the name of Kai Greene, who would ultimately return in 2007 and win the Posing Award and 1st Place Title!
Watch Kai's Winning Posing Routine here:
https://youtu.be/O3LC7vqyw58

With a high-stakes show of groundbreaking originality staged in what is arguably America's prettiest major city, there's good reason for the sport of bodybuilding to be enthusiastic about Shawn Ray's contribution to its contest roster.
For more about the 2006 Vyotech Shawn Ray Colorado Pro/Am Classic, including ticket sales and hotel reservation info, go to coloradoproshow.com.
RELATED ARTICLE: SHAWN RAY'S CLASSIC QUOTE
"Promoting is a natural transition for me because through my contacts and my resources, as far as sponsors are concerned, I've been able to cultivate friendships and turn them into relationships that have lasted 20 years and beyond. Now I'm culling them all together to put on the biggest and the best initial outing by a promoter–I think it's for the good of the sport. Now you don't have to wait for the Arnold Classic or the Mr. Olympia to see a big-money.
"More than that, demographically, you don't have to travel a million miles away and it won't cost you an arm and a leg once you get there. I think the location is ideal because nothing's been done as far as either competitions or expos [in Denver] for a while. Plus, I think the idea of mixing amateurs with pros is nice because it gives [the former] the opportunity to share a stage with [the latter] in a multimillion-dollar convention center. That's something they would never get to do if not for this show."
BY SHAWN PERINE
SENIOR WRITER
COPYRIGHT 2006 Weider Publications
Editor in Chief.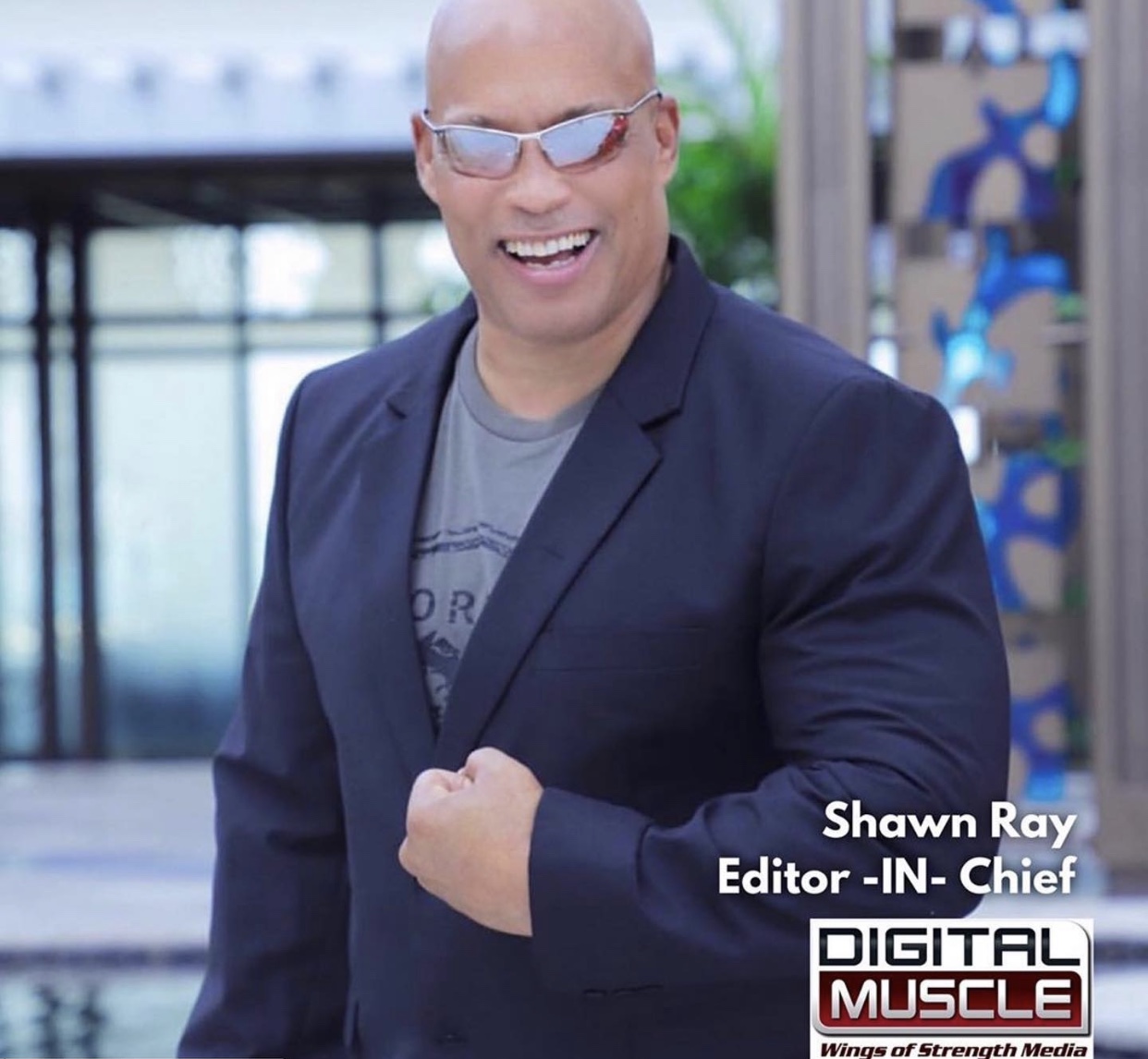 12x Olympia Top 5 Finalist, Pro Bodybuilding Hall of Fame Inductee, International Master of Ceremonies, NPC Contest Promoter, Motivational Speaker, Social Media Influencer, Fitness Journalist