By Shawn Ray

Record Cancellations-
As we welcomed the year 2021, it was with great reservation and hesitation for the bodybuilding industry to get excited about considering the top stories of 2020 were Coronavirus, Cancellation and Isolation.
Well, 2021 kicked off the season with Cancellations of both the LA Fit Expo and Arnold Classic Ohio our two early bird events of the year and with no relief in sight!
Top News of the Year!
Big Ramy Repeats as Mr. Olympia!
There was nothing bigger than to witness Big Ramy repeat as Mr. Olympia in Orlando, Florida and become a Two-Time Mr. Olympia Winner and remain one of only 16 Champions to win the title in its 57 year history!

Sad News:
Record number of bodybuilding Passings!
Chris Dickerson
Dave Draper
Shawn Rhoden
George Peterson
John Meadows
Matt Mendenhall
Andy Haman
Jennifer Hernandez
Alena Hatvani
Megan Elizabeth
Phil Hernon
Billy Smith
Sophia Graham
Jenny Lynn
Laura Bass
Melissa Coates
These are but a few of the athletes we recognize by name as there were others not mentioned on this list but are worthy of mention. We will miss you, thanks for the memories.


So sad losing people we love and admire in our sport to things like; CoVid, Heart Attacks, Suicide, Pneumonia, Accidents, Drugs, Diuretics and other unfortunate situations. We need only these reminders of those who pass before us to take a long and hard look in the mirror at ourselves, our lives, family, friends and loved ones to remind us to live everyday as if it were our last. Our athletes are our sports life blood who offer us inspiration and motivation to be the best we can be, to open doors and pave the way for others coming up behind us so that they may believe and achieve! In their passings, we are reminded of their commitment and dedication to the sport as we share their loss with their families and fans while appreciating their footprints and accomplishments.
CoVid 19 strangles global contest events for the 2nd year in a row.
Shows, Expos, Events they were all being shuffled around to new venues, different states, condensed show times, no crowd participation the works! Many promoters refused to give up on their event promotions leaving the athletes wanting, so they moved their shows and ran them differently in order to pull everything together sometimes at a loss of revenue. Following the 2020 Mr. Olympia it seemed every major player I talked to came down with Coronavirus and thankfully everyone recovered. In 2021, we operated at full speed with the return of our world famous Joe Weider Expo and everyone was good!

2021 Mr. Olympia Prize Money breaks record!
8 of the 9 Olympia divisions have Repeat Winners!
Bodybuilding: Andrea Shaw 2X
Bodybuilding: Big Ramy 2X

Womens Physique: Sarah Villegas 2X
Classic Physique : Chris Bumsted 3X
Physique: Brandon Hendrickson 3X
Fitness: Whitney Jones 3X
Wheelchair: Harold Kelly 4X
Figure: Cyd Gillian 5X
JW Media announced Mr. Olympia returning to Las Vegas in 2022!
8X Mr. Olympia, Ronnie Coleman receives the 2021 Arnold Classic Lifetime Achievement Award!
Hadi Choopan receives Peoples Champion Award for a second time!
NPC Nationals turn 40 years old with a record 900 athletes!

As 2022 rolls in our bodybuilding and fitness community is hopeful for a return to normalcy as the Arnold Classic has released the names of the invited athletes participating in the March event in Columbus, Ohio at its regular time slot if the first weekend in March!
https://www.arnoldsportsfestival.com/usa/
On behalf of all the good folks at Olympia LLC, Wings of Strength, Flex, M&F, NPC, IFBB Pro League and Digital Muscle Media have a safe & happy new year!

Editor in Chief.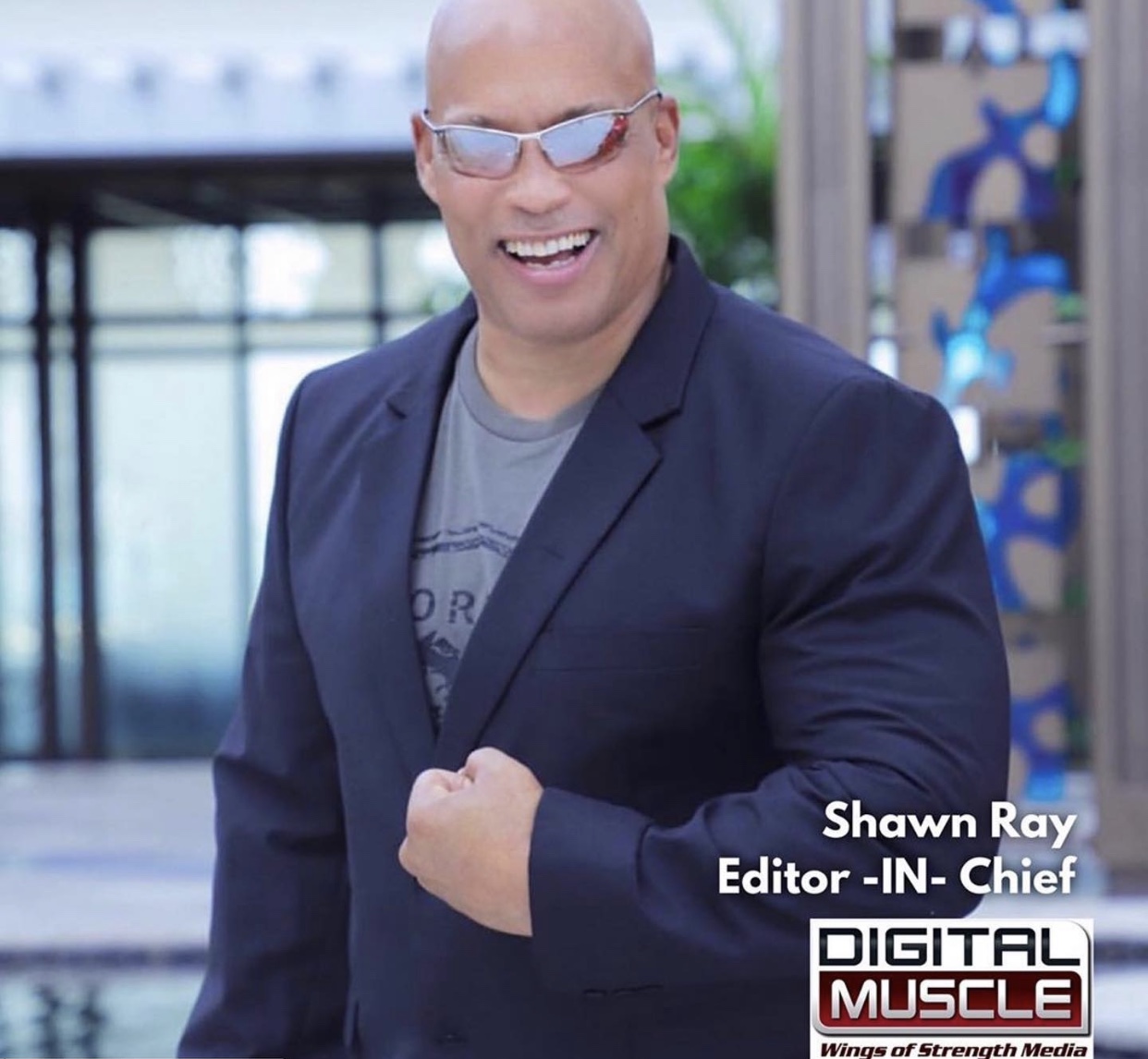 12x Olympia Top 5 Finalist, Pro Bodybuilding Hall of Fame Inductee, International Master of Ceremonies, NPC Contest Promoter, Motivational Speaker, Social Media Influencer, Fitness Journalist