By Shawn Ray
In 1991, the world of Professional Bodybuilding witnessed history in the making while bringing an end to what many considered the greatest Mr. Olympia Champion of all-time in the form of Lee Haney!
Lee Haney was born November 11, 1959 and had aspirations to play professional football while growing up in South Carolina. As fate would have it, Lee suffered an injury that lead him to the weight room and eventually to a bodybuilding stage as a teenager. Lee would go on to win the Teenage Mr. America Contest in 1979.
Lee would later become the first ever NPC Overall National Champion in 1982.
After fending off the Americans at the Nationals, Lee would go onto win the 82′ Mr. Universe Title and earn his IFBB Pro status.
After turning pro at the height of 5'11 230lbs plus, the world of bodybuilding was about to have its foundation shook. The reigning Mr. Olympia at the time in 1982 was Chris Dickerson at a whopping 5'6 and barely 200lbs at the age of 43.

Chris was the oldest reigning Mr. Olympia champion in history and this young hungry southern champion was about to challenge the establishment.
Lee married his childhood sweetheart, Shirley and together went onto raise 2 children a girl, Olympia and a boy, Joshua.

1983, Lee made his Mr. Olympia debut and finished 3rd at the age of 22 behind the Lion of Lebanon, Samir Bannout. Samir stood 5'7 and 200lbs holding of first runner-up, Mohammed Makaway at 5'3 160lbs from Egypt. The height and weight of these two men were significant at the time because as Lee went into enjoy a full year of off-season training it would also lead to the demise of the sub 5'10 Olympia champions for another 24 years!
By 1984, Lee Haney took control of the Bodybuilding Industry for the next 8 years! Complete Domination, something the sport has never witnessed and this amazing run was only in its infancy, as Lee soundly defeated all challengers once and for all as one era of athletes retired and a new era and decade of bodybuilders were entering the arena.

Joe Weider had found his replacement for Arnold Schwarzenegger who at the time was the sports Golden Child that won 7 Mr. Olympia Titles and had retired from the sport in 1975 yet after five year layoff sealed his legacy with a 1980 Comeback Olympia Victory in Sydney, Australia.
Lee would defeat the likes of his childhood hero's, Robby Robinson and former Mr. Olympia Winners, Sergio Oliva, Frank Zane, Chris Dickerson, Samir Bannout!
Lee did the unthinkable by winning 8 consecutive Mr. Olympia Titles by 1991, a feat the industry had never witnessed yet he did so while holding off future Hall of Fame Bodybuilders in the form of; Rich Gaspari, Lee Labrada, Mohammed Makawy, Dorian and yours truly to name a few. Once Lee had his fill of winning Sandow Trophies he declared once and for all prior to retiring in 1991 for good by stating, "It's gonna take a Titan, to beat a Titan." This quote set the time following his last contest at the tender age of 31 in Orlando, Florida as the world bore witness to the next legacy standing in the Shadow of Lee by the name of Dorian Yates from England.
Dorian stood shoulder to shoulder and pound for pound with Lee as he took the 1st Runner-up spot in 1991. Lee would retire after the victory and Dorian would only get bigger and run off 6 consecutive Mr. Olympia victories for himself changing the landscape of professor bodybuilding for good as the ushering in of the "Mass Monsters" we're in full affect. Dorian elevated the weight of the champion into the mid 260's a far stretch from the days of Arnold in the high 220's or Haney in the mid 240's.
Lee would leave his mark on the sport not only by a decade plus of winning titles but holding off every challenger thrown his direction while raising a solid family and building his businesses. Lee would go onto be recognized by President Bill Clinton who assigned Lee the honorable position on the President Physical Fitness Council.
Lee has created his Personal Training Certification along with becoming an Author, Contest Promoter and Ambassador for the sport in his years of retirement.
Perhaps one of Lee's greatest achievements is now being a loving grandfather to his grandkids, still married to his childhood sweetheart, leaving the sport unscathed and without injury while raising money for Charity with his Lee Haney's Harvest House.
Lee has enjoyed training some of the top pro athletes in the world like former Boxing Champion, Evander Holyfield!

Lee has been to the Mountain Top and stayed there after all these years looking back at his rivals and befriending the ones who tried to once topple him from Mt. Olympus.
While there is a current argument about who's the G.O.A.T after the industry witnessed the slow rise to the top by Ronnie Coleman who tied Lee's Olympia victory record with 8 from 98′ to 06′.
Many side with Haney as the GOAT based on various factors including; Age, Wins vs Loss, Era and Challengers.
in summation, the debate of who's the G.O.A.T maybe argued and challenged but one thing is certain, it's unlikely we will ever see what Lee accomplished so young, so successfully and with such style and grace. It goes without saying that records are meant to be broken however, there can only be a "first" to set the record and for that reason alone, Lee stands out and will forever be remembered as the Best to Ever Do it, at least by this journalist who's both a rival, fan and friend.
Follow Lee on Instagram at:
@Lee_Haney_Official
Editor in Chief.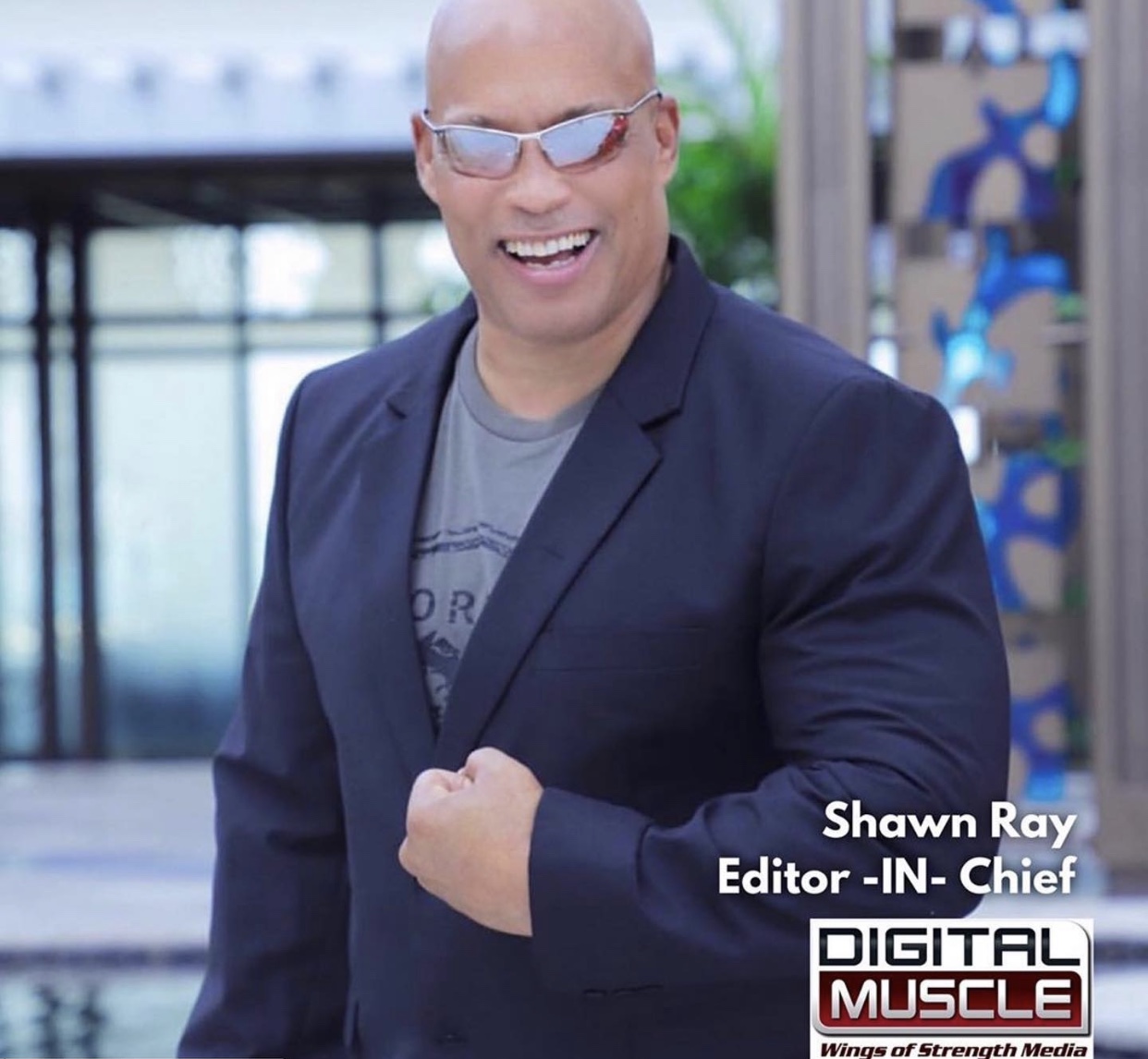 12x Olympia Top 5 Finalist, Pro Bodybuilding Hall of Fame Inductee, International Master of Ceremonies, NPC Contest Promoter, Motivational Speaker, Social Media Influencer, Fitness Journalist