By Mindi O'Brien
IFBB PRO LEAGUE-
2CHICKS PRODUCTIONS PRESENTS THE NIAGARA FALLS PRO/AM
Mindi O'Brien (Canada's top fitness personality) and Bob Cicherillo (The Voice of Bodybuilding) have partnered up to bring back the Niagara Falls Pro Show!
The prestigious 2 day event will be held November 15-16th at the
Scotiabank Convention Centre located in the heart of Niagara Falls, Canada.


Not seen in 25 years, the return of the Niagara Pro will feature some of the
best athletes in the IFBB Pro League and feature 3 Pro League divisions: 212
Bodybuilding, Bikini and Classic Physique. •These are Mr. OLYMPIA 2020 qualifying
competitions.✅
Also taking the stage will be CPA amateur athletes competing alongside the
IFBB Pros, and judged by IFBB Pro league Olympia level judges!
Enjoy the amenities and entertainment of one of the Worlds most viewed
wonders, NIAGARA FALLS!
Retired Pro Fitness & Physique Champion turned Promoter, Canadian born Mindi O'Brien has tirelessly been promoting what appears to be one of Canada's BIGGEST EVENTS OF THE YEAR!
Co-Promoter, Mindi is one of the few former Pro female athletes who's successfully parlayed her energy and drive into giving back to the sport and athletes by way of contest promotion. As an elite pro athlete for over a decade that competed in two different Pro Divisions, Mindi is also a successful Personal Trainer as well as an ambitious contest promoter. This former Cover Model is a study of Class & Elegance who now brings the same level of drive and energy she delivered in her contest prep to her contest promotions!
Ever the forward thinker, Mindi has partnered up with Master of Ceremonies, Bob Cicherillo to elevate her event promotion and contest experience for the fans!
SCHEDULES FOR THE IFBB PRO ATHLETES:
MEETING / REGISTRATION / WEIGH INS: BIKINI, 212 & CLASSIC PHYSIQUE
FRIDAY NOVEMBER 15 2019 12:00 PM
LOCATION:
FOUR POINTS BY SHERATON NIAGARA FALLS, FALLSVIEW
DRUMMOND ROOM NORTH & SOUTH
6455 FALLSVIEW BLVD
NIAGARA FALLS, ON L2G 3V9
COMPETITION VENUE:
SCOTIABANK CONVENTION CENTER
6815 STANLEY AVENUE
NIAGARA FALLS, ON L2G 3Y9
SHOW TIMES:
PRE-JUDGING: FRIDAY NOVEMBER 15th – 6:30PM
FINALS: SATURDAY NOVEMBER 16 – 5:00PM
SCHEDULES FOR THE AMATEURS:
REGISTRATION / WEIGH INS & MEETING:
FRIDAY NOVEMBER 15 2019 6:00 PM + MEETING @ 7:30 PM.
SHOW DAY: SATURDAY, NOVEMBER 16, 2019
VENUE:
SCOTIABANK CONVENTION CENTER
6815 STANLEY AVENUE
NIAGARA FALLS, ON L2G 3Y9
TICKETS ARE AVAILABLE FOR PURCHASE ONLINE
<http://www.muscleware.com/events/2019-NIAG-PRO/registration.php> OR AT THE
VENUE THE DAY OF THE SHOW!!
TICKETS ARE SELLING QUICKLY…GET YOURS NOW!!
VENDORS/EXHIBITORS: over 20 booths/exhibitors…check them out!!
-Supporting and raising money for the Diabetes Foundation
HIGHLIGHTS: The amateur CPA athletes will have the opportunity to be judged
by the IFBB PRO LEAGUE Olympia Head Judge Mr. Steve Weinberger and NPC/IFBB
international level judges
The amateur athletes will have the opportunity to compete at finals
alongside the IFBB PRO athletes. "Inspiring!!"
* Tons of media exposure: ZOOM IMAGES PROS
* Mr. J.M Manion will be present and taking photos for NPC NEWSONLINE
+NPC WORLD WIDE
* Maximum Muscle Report
* Jason Breeze
* Ron Holdon
In attendance and making an appearance on stage we are excited for IFBB
PROS-
ANTOINE VAILLANT
QUINTON ERIYA
ZANE WATSON
ALICIA BELL
You can meet these incredible athletes at the PURE MUSCLE + FITNESS BOOTH
www.niagarafallspro.com
@niagarafalls_proshow
@niagarafallsproam
Editor in Chief.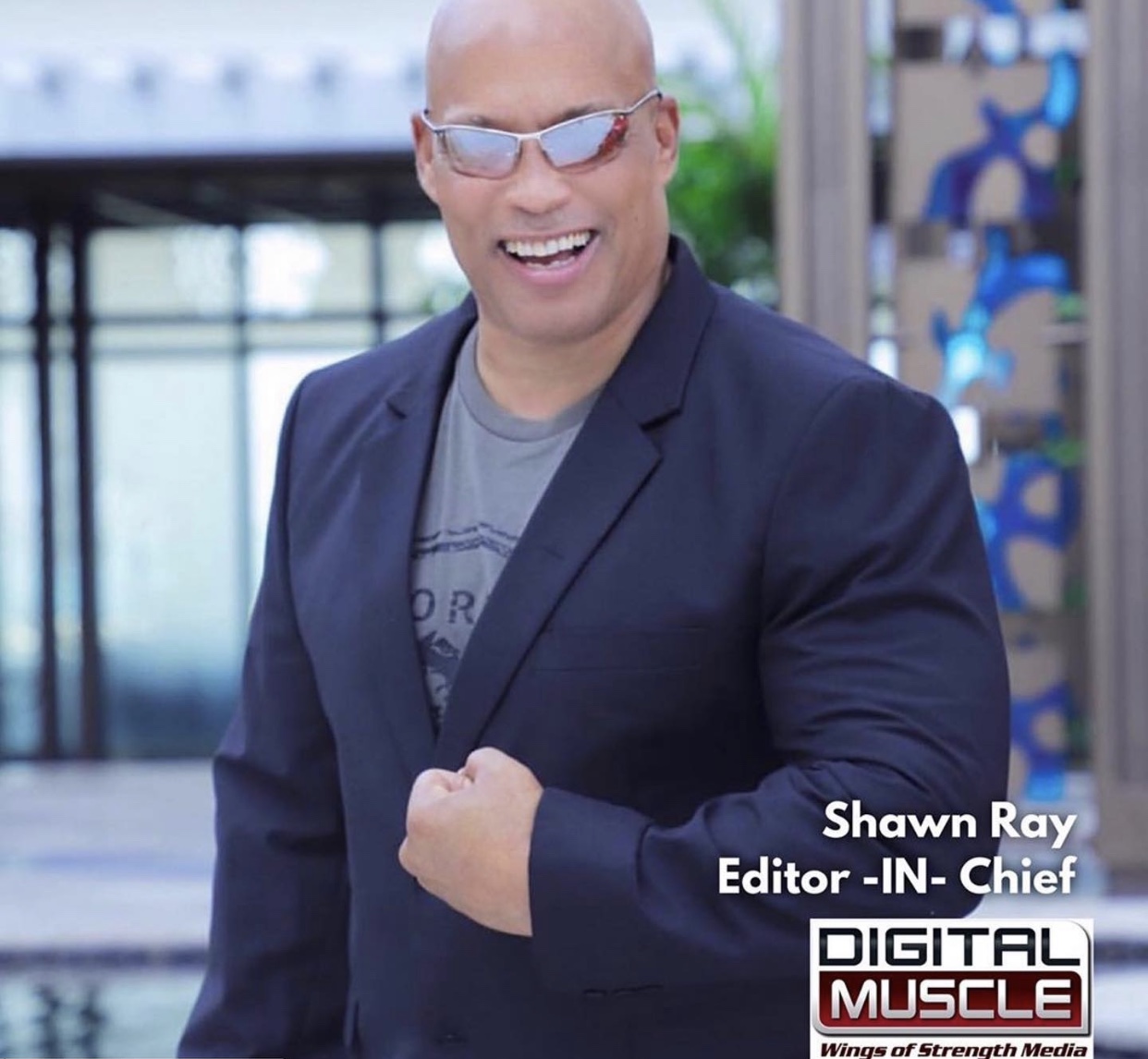 12x Olympia Top 5 Finalist, Pro Bodybuilding Hall of Fame Inductee, International Master of Ceremonies, NPC Contest Promoter, Motivational Speaker, Social Media Influencer, Fitness Journalist