By Matt Samansky, Supplement Review Editor
Hundreds of protein bar variations have hit the market over the years. Mainstream snacks from companies like Nature Valley, Pure Protein, Power Bar, and Cliff are, to some degree, just glorified candy bars, containing a meager 8-10 grams of protein and loaded with hidden sugars. Let's take a look at the three of my top reveiwed protein bars that will fit your macros and, in the process, satisfy your sweet tooth!
Everybody knows about Quest bars. Since its establishment in 2009, Quest Nutrition has been the innovation leader and industry standard in protein snacks. The company's product line includes bake-friendly protein powder, protein chips, and 18 flavors of tasty protein bars—chocolate chip cookie dough, cookies and cream, and cinnamon roll, to name a few.
Clocking in at number three on my best-bar list, the average Quest bar contains a hearty 21 g protein, 20 g carbohydrates, 9 g fat, 14 g fiber, and 200 calories. For the fitness enthusiast, one Quest bar is a satiating, healthy snack between meals, but for bodybuilders, I suggest eating two servings as a meal replacement. The most expensive brand on this list, Quest bars can be purchased individually for $2.39 or in a box of 12 for $24.99. To reduce the cost, customers can receive free shipping directly from the company by using code "4THEFANS."
Whereas Quest is known for its bars and has added powders to its line, MuscleTech is known for its supplements and recently expanded into the bar market. Although this isn't the company's first foray into bars, it has finally hit a home run with the brand new Mission 1. Available in chocolate chip cookie dough, chocolate brownie, and cookies and cream, Mission1 is my number two best protein bar on the shelves today. Its macronutrient count is nearly identical to that of Quest (21 g protein, 22 g carbohydrates, 7 g fat, 17 g fiber, and 200 calories),but the milk and whey protein isolate blend enhances the taste and helps Mission1 pull ahead. One box of 12 bars goes for a slightly less expensive $22.49.
The number one product on this list, Best Bar Ever, truly delivers on its promise to be the best bar on the market. IFBB professional bodybuilder John "Mountain Dog" Meadows searched for the perfect food bar, to no avail, and finally decided to create his own. The previously mentioned companies produce a similar bar in terms of nutrition, but the real food ingredients, blend of whey protein isolate and micellar casein, and fresh taste help BBE win this race by a landslide. Unlike Quest and Mission1, Meadows's recipe calls for real food like mixed nuts, dried fruit, oats, semisweet chocolate, honey, coconut oil, and molasses. Best Bar Ever bars are produced weekly and are free of preservatives. They must be refrigerated to ensure freshness throughout their 30-day shelf life. Consisting of 15 g protein, 23 g carbohydrates, 12 g fat, a whopping 25 g fiber, and 250 calories, Best Bar Ever bars are a bit lacking in the protein department but more than make up for it with their rich flavor selections; apple pie, chocolate coconut, and chocolate peanut butter. What could make this bar any better? How about the price? By far the least expensive product of the three discussed here, BBEs are $20.94 for a box of six. You can receive an additional 10% off with the code "PB10," courtesy of ProjectBodybuilding.com.
What's your favorite protein snack? As always, shoot me a Tweet or drop a post about any supplements YOU would like to see me review. My contact info is listed above!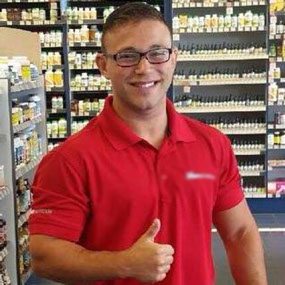 After a series of concussions ended his high school wrestling career, Matt discovered bodybuilding, quickly immersing himself in the world of fitness, nutrition and supplementation. A National Academy of Sports Medicine Certified Trainer, Matt founded UFit Sports Performance and Nutrition and has helped dozens of clients achieve their fitness goals. Having tried and tested countless supplements, Matt is highly regarded as a credible evaluator of nutritional products.