Matt Samansky, Supplement Review Editor
Bio-Gro, the flagship product by iSatori, has been under fire since hitting the shelves in early 2013. The controversy surrounding the colostrum-based supplement rivals that of creatine in its heyday. While I will touch on the growing celebrity of the product, this review will mainly analyze what Bio-Gro does and my experience supplementing with it.
Supplement stores and website catalogues stocked their inventories with Bio-Gro in early 2013, helping it to become a household name by mid-year. As an interested, young grazer of the forums and fitness YouTube channels, I couldn't avoid the whispers of a mysterious new "muscle fertilizer" and decided to give it a try.
I purchased the tallboy size of Bio-Gro containing 120 servings of very fine, unflavored powder at the rather steep price of $60.
On the first day of taking Bio-Gro, I weighed in at the gym at a somewhat well-conditioned 151 pounds. I lacked veins and striations in my legs, but abs and obliques were visible. My lifts were maintained over the next two weeks, but the one factor I did take note of was recovery.  Prior to supplementing with Bio-Gro, post-leg-day activates were painful. It took all the energy I had to swing my lower extremities off the bed in the morning. While taking Bio-Gro, I felt ready to tackle a second leg day after just 24 hours of rest.
Training intensity was not only maintained, but increased over time, proving the absence of soreness was not attributed to slacking in the gym.
By the final week of the Bio-Gro experiment, my lifts had increased, albeit minimally.
Why did I experience this effect? The main ingredient in Bio-Gro is colostrum, broken down into "Bio-Active Peptides," IGF-1 (insulin-like growth factor). Muscle protein synthesis is increased from these growth factors, allowing for increased recovery and strength.
Now, this is where the subject becomes touchy.  As of July 2014, both the United States Anti-Doping Agency as well as the World Anti-Doping Agency added IGF-1 to their respective lists of banned substances. Therefore, supplementing with Bio-Gro is illegal in natural bodybuilding organizations as well as in Olympic competition.
Allow me to speak candidly for a second and say how ridiculous I believe this to be. Colostrum is not a drug. Neither is IGF-1; it's found naturally in milk! The two main effects of colostrum are digestive and immune health.  Supplementing with Bio-Gro does not remove one's "natural" status and to say an athlete taking Bio-Gro is "enhanced" would be akin to labeling beef as an unfair advantage.
Although Bio-Gro is not "gains in a bottle," I have noticed significant benefits from supplementing with it. I would recommend the product to any advanced athlete looking to increase muscle recovery and add weight to his/her lifts.
Quality of Ingredients: Bio-Gro is essentially a proprietary blend of "Bio-Active Peptides" dosed at 1.5 grams. Colostrum is a quality ingredient but exact ingredients are not listed, therefore quality of ingredients is 8/10.
Safety of Product: Despite controversy, there are no studies proving colostrum is a harmful product, so I rate safety 10/10.
Effectiveness: Bio-Gro is not "gains in a bottle" or the "fertilizer for your muscles" that its promoters would have you believe. However, I personally experienced positive gains while supplementing with Bio-Gro; 7/10.
Price: Bodybuilding.com and TigerFitness.com are both currently offering 60 servings of Bio-Gro for $29.99 and 120 servings for $49.99. This is a mid-ranged priced product, not too high or low; 8/10.
Overall: All in all, Bio-Gro is a quality product that delivers positive results. However, do not expect the "gains in a bottle" as advertised. 8/10.
Have any product feedback of your own?  Interested in having me review a certain supplement?  Drop me a note!!!  (Contact info above)
Related Story: Maximizing Hypertrophy/Scientific Variables – By Scott Iardella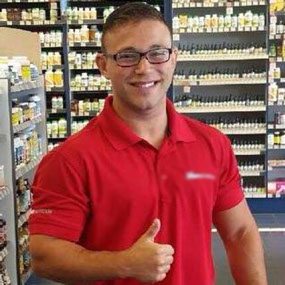 After a series of concussions ended his high school wrestling career, Matt discovered bodybuilding, quickly immersing himself in the world of fitness, nutrition and supplementation. A National Academy of Sports Medicine Certified Trainer, Matt founded UFit Sports Performance and Nutrition and has helped dozens of clients achieve their fitness goals. Having tried and tested countless supplements, Matt is highly regarded as a credible evaluator of nutritional products.