By John Hansen
Men's Bodybuilding:
In a dominant victory, 26 year old Nick Walker won the prestigious New York Pro Championships on May 15th, 2021 in Tampa, Florida.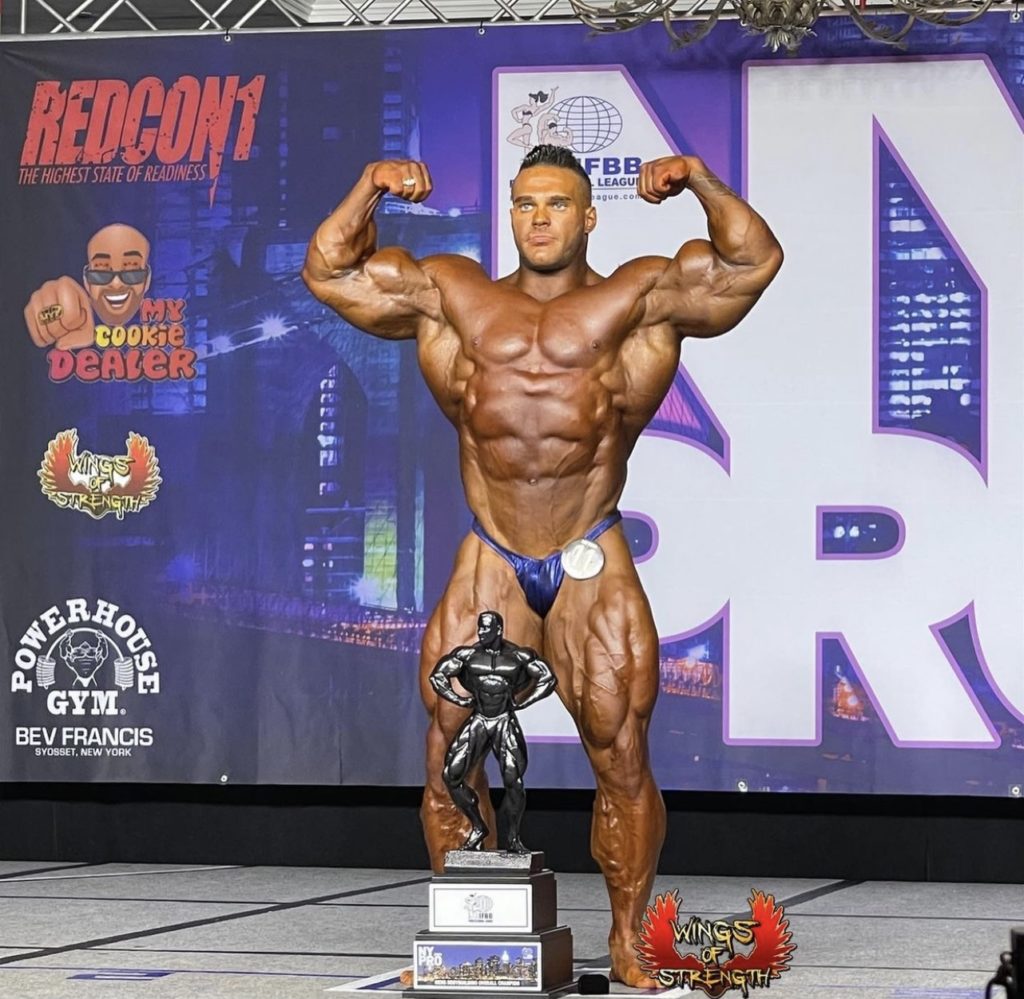 Competing in only his second pro show, Walker battled pre-contest favorite Justin Rodriguez for first place in a heated showdown. Rodriguez, coming off a win at the Indy Pro one week earlier, was hoping to win the New York Pro this year after taking second place one year earlier. Rodriguez displayed the more aesthetic physique of the two but Walker's superior conditioning and hardness sealed the deal by the conclusion of the prejudging.

During a portion of the final decision, Justin actually raised the arm of Nick as the two were called up front for the final comparison at the prejudging, unconsciously signaling to everyone the eventual winner of the contest. During the prejudging comparisons, Rodriguez was experiencing some difficulty spreading his lats on the Rear Lat Spread pose. Any hope of him overcoming the cement like conditioning of Walker at this point was quickly disappearing. Walker's mass, hardness and polish was increasingly dominant with each mandatory pose. When the two stood relaxed to the front, Walker's incredibly thick, his abdominals showcased a physique that came to win with no obstacles in his path. His posing routine to Aerosmith's "I Don't Want to Miss a Thing" was extremely short but so perfectly timed to the music to have the crowd screaming with their approval.

It was a convincing victory by a confident young man who is now a fan favorite and one of the rising stars of bodybuilding!

Hassan Mostafa from Egypt in third place, displayed some of the freakiest size seen on a pro stage.
His legs and arms are monstrous in contrast to his torso which lacks the symmetry and aesthetics needed for victory. Dorian Haywood took a strong fourth place as he continues to improve his physique and gain some points for an Olympia invite later in the year. Mohammed El Emam from Russia dropped to fifth place after his runner-up spot at the Indy Pro one week earlier. Mohammed has great potential with a wide structure and massive leg and back development but his abdominals were washed out this week and he gave up too much conditioning to do better than fifth.

Blessing "The Boogey Man" Awodibu, making his pro debut this year, failed to live up to the internet hype generated around his showdown with Nick Walker. Blessing has a good structure but he needs much more leg development and more muscle maturity in order to rise in the rankings.

Classic Physique:
Dani Younan from California achieved the biggest win of his career winning the New York Pro.
Dani has a truly symmetrical and classic physique and he displayed it well with a flowing posing routine that highlighted the aesthetics of his physique. Younan has placed in the top six at the Classic Physique Olympia over the last few years and this victory at the New York Pro punches his ticket for another appearance at this years Olympia event in October.

Men's 212 Another rising young star emerged in the Men's 212 division at the New York Pro.
Nathan Epler, competing in his rookie year as a pro, took a convincing first place win over veteran competitor John Jewett. Epler was second in his pro debut the week before at the Indy Pro but he made the necessary improvements to win this show by two points over Jewett. Epler has outstanding leg development and some of the most shredded glutes in the show. He could still improve the thickness of his back but his overall symmetry and fantastic conditioning makes him one to watch in this division. John Jewett from Texas moved up from last week's Indy Pro but didn't have the crisp conditioning of Epler to take first place. Jewett has the shape and mass and when he dials it all in, he'll be a force to be reckoned with. Noel Adame, displaying some of the biggest quads onstage that night, took a solid third place followed by Derik Oslan from Tampa, Florida in fourth. Oslan has nice symmetry and muscle shape but he needs to come in harder to place higher. Justin Randall from Rhode Island took fifth place with a short but massive physique.

Men's Physique:
Erin Banks from California dominated this 27 competitor line-up with an unanimous victory. Banks has a great physique with wide shoulders, small waist and fantastic conditioning.
Here is another new physique on the competition scene that should make an impact this year at the Men's Physique Olympia. Rodrigue Chesnier from France took a solid second place Arya Saffaie in third place. Emanual Hunter from Huntsville, Alabama landed in fourth place and Clarence McSpadden Jr. from Atlanta, Georgia rounded out the top five. The Men's Physique was the biggest division of the 2021 New York Pro.

Women's Bodybuilding:
The Women's Bodybuilding division was lightly contested this year at the New York Pro.
Only five competitors showed up to do battle. The winner was Leah Dennie from Texas who displayed good size and conditioning. LaDawn McDay, last year's Tampa Pro Women's Bodybuilding Champion, was a close second place over Tamara Makar from the United Kingdom in third. Anne Sheehan from Deerfield Beach, Florida was a solid fourth followed by Wendy Sanchez in fifth.

Bikini:
Romina Basualdo won a unanimous decision over top champion and former Bikini Olympia winner Ashley Kaltwasser.
Both ladies were in superb condition displaying excellent shape and poise onstage. Gabriele Messias from New York was a strong third place and looks to be a rising star in this division. Jessica Wilson from California was in fourth place followed by Emily Plajer from Florida in fifth. As always, the Bikini division was one of the most hotly contested events of the night with 22 beautiful ladies vying for the championship trophy.

Women's Physique:
In one of the best posing performances of the evening, the powerful Alyssa Kiessling from Panama City, Florida scored an unanimous victory to win the Women's Physique division at the 2021 New York Pro.
Alyssa displayed a ripped and muscular physique in a routine that was dramatic, artistic and moving. Her emotional response to being declared the winner was a thrill to witness as it was obvious how much Kiessling put into her preparation in order to win. Sheronica Henton from Maitland, Florida was the judges choice for second place. Yuna Kim all the way from South Korea was in third place followed by Julia Whitesel from Montana in fourth and Claudia Arroyo from Edison, New Jersey in fifth place.

Figure:
Maria Luisa Baeza Diaz, a former New York Pro Figure Champion, took first place unanimously to win her sixth pro victory.
Maria also won the Pittsburgh Pro earlier this year so she is on a roll this year and should do very well at the Figure Olympia in October. Shelace Showmaker from Sparks, Nevada was in second place with the very shapely LaToya Farley from Fairburn, Georgia in third. Jessica Huete from Boynton Beach, Florida took fourth place with Desiree Alferes in fifth.

Wellness:
The Wellness Division was introduced to the Professional Division in 2021. It has already created excitement among fans and competitors alike. Sixteen ladies showed up at the New York Pro to do battle in the inaugural Pro Wellness division. The audience was very vocal in the showdown between Angela Borges from Brazil and Yarishna Ayala from Puerto Rico. The judges compared both competitors several times during the prejudging and evening finals to the delight of the audience who loudly cheered their favorite. In the end, Yarishna Ayala took an unanimous first place over Angela Borges who defeated Yarishna at the Pittsburgh Pro a few weeks ago.
Ayala was a former Pro Bikini competitor who has now successfully made the transition to Wellness. The added size to her legs and glutes along with her great conditioning has created a great champion in this division. Angela Borges also has a fantastic physique for this division and she was a strong second on this night. Borges is well known in her home country and is a great champion who will be back strong in future competitions. The showdown between Ayala and Borges will be continued at the Olympia this October. Devone martin from Mount Vernon, New York landed in third place followed by Renee Harshey in fourth and the very popular Dr. Sunny Andrews in fifth place.

Another stellar show by promoter, Steve Weinberger with the assistance of Tim Gardner for the second year in a row in Tampa, Florida.
• All the winners have qualified for this years upcoming 56th Joe Weider Olympia Weekend October 7-10th in Orlando, Florida!
For Mr. Olympia Ticket Sales information visit:
Editor in Chief.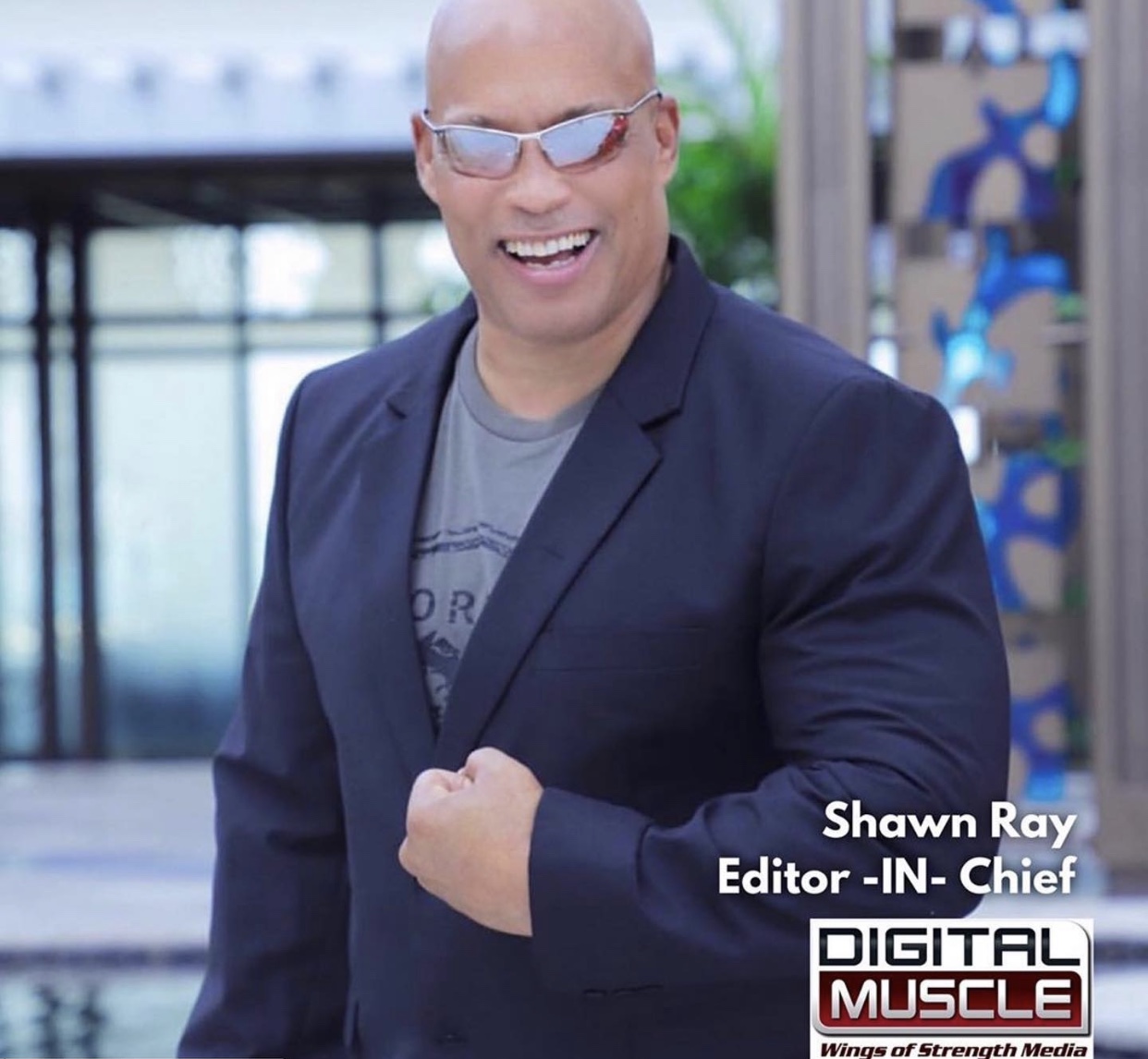 12x Olympia Top 5 Finalist, Pro Bodybuilding Hall of Fame Inductee, International Master of Ceremonies, NPC Contest Promoter, Motivational Speaker, Social Media Influencer, Fitness Journalist