By Chad Nicholls
I've been getting a tremendous amount of questions about Flex Wheeler's comeback and his transition to the Classic Physique category, so I just wanted to address this. First, I'm honored that Flex trusts me enough to help him in his preparation for the 2017 Mr. Olympia Classic Physique. Back in 1998, when we first began working together, I found out very quickly how amazing Flex really is.
I had known him for years – he won the 1993 Arnold Classic (same year my wife Kim won the Ms. International) and because of that we did a lot of traveling together over the next few years and got to know one another and become friends, but I never knew how his body responded and just what a truly gifted athlete he was until 1998 when he asked me to help him prepare for the Arnold. I had prepped Nasser El Sonbaty for the 1997 Olympia – that's another story for another time, but at that show Flex and I began talking and he asked me if I would be interested in helping him prep for his next show. We all know Flex sat out the '97 Olympia and I was honored that he thought enough of my contest prep knowledge/skills that he asked me to work with him.
12 weeks out from the 1998 Arnold, he sent me photos (Polaroid's at that point in time) and he said "Do your magic". I remember immediately looking at the photos – and I thought to myself, "There is no way in hell we can be ready for the Arnold!" I immediately called Flex and said I can get you in shape – but we need more than 12 weeks. Flex's response: "Trust me, in 3 weeks, the transition will be crazy, we can make it! Just do your thing!" So, I said, "Okay, let's do it!"
From there I put together the game plan and we went forward and, just as Flex said, in 3 weeks time he transitioned – I was in shock as I had never seen a body transition with that much forward progress in such a short period of time. He went on to win that show and in my opinion, one of the best showings of his career. I also included a pic here from that show to give you an idea of the crazy transition Flex underwent in only 12 weeks from the starting point of the first pic.
…But now, we fast forward almost 20 years. Much has happened during those 20 years also! In 2000 Flex was diagnosed with Focal Segmental Glomerulosclerosis – which is a kidney disease he had his entire life (it had gone undiagnosed until 2000). Since then, he underwent a kidney transplant and is currently in good health and thriving, but it's also a disease that once you have it – you always have it – even with the kidney transplant. So these are things that are always in the back of his mind and he always has to keep the kidney situation stable so that he doesn't run into the exact same problems. From a bodybuilding standpoint, those are tough circumstances. However, with the introduction of Pro Classic Physique – this is right up Flex's alley.
There was NEVER a more classic physique than Flex Wheeler!
He was the ultimate comic book/super hero bodybuilding physique. He possesses one of those physiques that appeals to everyone whether you are a hardcore muscle fan or a fan of beautiful lines and symmetry – he literally had all bases covered. – But what most don't realize, when he won his first Arnold Classic title in 1993, he only weighed 214 pounds! He has just recently gotten seriously back into training and without a doubt, muscle memory is on "rapid response" – if there was ever a "photographic muscle memory" Flex has it! His body is literally growing and responding to every single workout! He had been walking around at about 225. I told Flex from the beginning the key would be to get his weight up to a certain point – I figured that would be around 230-235, but the key is not to go too high – for several reasons. We have to be able to mature the muscle at a lower weight, get his body used to a certain weight because the end result must be him stepping on the scale at 210 pounds.
The other key is to be able to do this on a much different diet than most bodybuilders are used to and that Flex is used to. Luckily, Flex is not a huge eater – so we can keep his protein levels down a bit lower, so that his health always comes first. We are going to keep his diet very stable and consistent so that the body will adapt to the diet. In most cases, this is not what is desirable, but because he already has so much muscle maturity and because his body will snap back into place so quickly – this is actually a better game plan both health wise and physique wise. It will allow us to keep his protein on the lower side and allow us to achieve what we need to physique wise. Obviously there will be other changes and adjustments to the diet, but consistency is key here.
Many people have asked about age. Again, because we aren't pushing the body to a place where it would need to force itself to go – age is not an issue. The key is how the body looks, how the skin lays over the muscle and how his body has aged. Because Flex has taken very good care of himself over the 20 years – even with numerous surgeries and a few battle scars, his body looks and is responding as though it is much younger. Not to mention that several of the current top Classic Physique Pros are older and the current Olympia Champion (Danny Hester) is in that category. I think this truly shows just how an athlete is wired – given the opportunity, they always WANT to compete. He doesn't have to compete for fame, for money or to prove anything – he just wants to compete because that's what true champions are made of!
Visit Chad's Blog Right Here at DigitalMuscle.com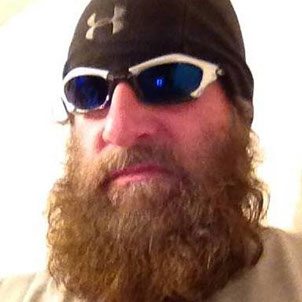 From Ronnie Coleman to Mike Tyson, Chad's client list includes some of the most celebrated champions of all time. Digital Muscle is proud to feature the wisdom and in-your-face perspectives of one of the world's most respected bodybuilding gurus. Chad is also the co-host of the PBW Bodybuilding Radio show, featured here at DigitalMuscle.com