By Chad Nicholls, Executive Editor
Back in 2001, as the millennium ushered in an assortment of new technologies, I decided to leap into the world of internet forums with a site called Muscle Mayhem.  I had a distinct vision.  I wanted to make the Mayhem site different from other forums – a welcoming place for all to visit and interact.  Whether the person was just starting out in health and fitness or an advanced/elite athlete or bodybuilder, my vision was for Muscle Mayhem to be the place to go.  With that in mind, we were the first site/forum to verify "pro status", meaning that we actually verified the status of the person who was a Pro in their respective division so everyone knew they were talking to the actual pro athlete.  Mayhem laid out the template that many sites have since followed.
For a while, the Mayhem site was everything I had envisioned it to be and more – a thriving online bodybuilding community!  When I launched the site I promised myself that when it actually stopped being fun and became WORK it would be time to stop.  As the years passed and the popularity of the site grew, the Mayhem site became something I felt I "had" to do rather than something "wanted" to do.  In keeping with my promise, it was time to stop Muscle Mayhem and set out in a different direction.
Now, after years of working with athletes, promoting NPC events and co-hosting PBW with Dan, the time is right for me to head back into the internet.   Digital Muscle is exactly the type of website that has motivated me to do this.  Though it's not a "forum" type of online presence, Digital Muscle embodies the same ideals I envisioned for Mayhem – a place created for all – all levels of fitness and bodybuilding; from beginner to pro.  A place where individuals can ask questions, share ideas, learn, and contribute in a worry free/hassle free environment.
I have SO MUCH more to say…..along with some of the best bodybuilding stories you've ever heard!!  Join me on this new journey and experience everything Digital Muscle has to offer.  And be sure to contact me if you have any special requests……or any good criticism.  Not to worry….I can handle it!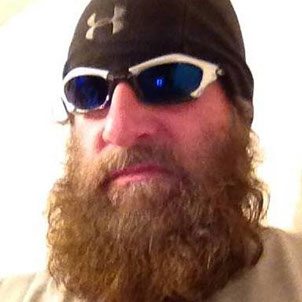 From Ronnie Coleman to Mike Tyson, Chad's client list includes some of the most celebrated champions of all time. Digital Muscle is proud to feature the wisdom and in-your-face perspectives of one of the world's most respected bodybuilding gurus. Chad is also the co-host of the PBW Bodybuilding Radio show, featured here at DigitalMuscle.com