by Shawn Ray
The year that was 2021 kicked off with a slow start regarding the never ending pandemic known as CoVid 19 which wrecked havoc in 2020 and still had a strangle hold on 2021. The traditional kick off to the year was absent in the form of the LA Fit Expo in January and Arnold Classic typically held in March after both were canceled.



As many of us continued to shelter in place while the world continues being locked down, our hardcore athletes and promoters were hard at work trying to retain a sense of normalcy and routine. Depression, unemployment, separation and uncertainty were adjectives describing many of us who grew up mobile, athletic and carefree. Covid-19 was changing the way we lived, when we could train and when we could compete to the degree that many of our most loyal fans and competitors gave up trying to plan the balance of the year until the Fog cleared.

While the media focused mainly on vaccines and safety protocols many of our Pro Athletes turned inward to simply find a way to get onstage somewhere and true to form, the NPC and IFBB Pro League delivered by showcasing shows that gave us very credible champions of 2021 in the form of:
New York Pro Champion, Nick Walker

Tampa Pro Winner & Texas Pro Champ, Iain Valliere

Chicago Pro Champion, Hunter Labrada

California Pro Winner, Patrick Moore


Indy Pro Winner, Justin Rodriguez

Europa Pro & Yamamoto Pro, Nathan DeAsha
The Arnold Classic rescheduled from March to September 25th in Columbus, Ohio sans the massive Expo and the timeline fit in nicely for the phenom known as "The Mutant" Nick Walker as he won the prestigious Arnold Classic Title on his first attempt!
The 57th Mr. Olympia Contest was pushed forward into October from December in 2020 this year due to scheduling and venue options as we witnessed a Two-peat by defending champion, Big Ramy!
Following the Mr. Olympia, the IFBB Pro League Bodybuilding Tour continued on to England, Nevada, Egypt & Toronto, Canada with the following athletes gaining Open Mr. Olympia Qualifications for 2022:
Arnold Classic UK Winner, Nathan DeAsha
Legions Reno, Nevada Pro Winner, Shaun Clarida

Egypt KO Pro Winner, Regan Grimes

Another year of Open Pro Bodybuilding is in the books but I'd be remiss if I didn't mention some other great champions who shined in 2021, as we enter 2022 prayerfully at a time the world gets back in balance with our sports leading men & women:
5X Ms. Figure Winner, Cyd Gillon
3X Ms. Fitness Winner, Whitney Jones
3X Olympia Physique, Brandon Hendrickson
3X Olympia Classic Physique, Chris Bumsted
2X Women's Physique Olympia, Sarah VIllegas
212 Olympia Winner, Derek Lunsford
Ms. Bikini Olympia, Jennifer Dorie
Olympia Wellness Champion, Francielle Mattos

The incredible run of our former 3X Ms. Bikini Olympia Champion, Ashley Kaltwasser who slid past Dexter Jacksons record 29 Pro Wins to gain a new record of 30!
8X Mr. Olympia, Lee Haney served as the Olympia Honorary Ambassador for the biggest event of the year!
Special recognition goes to Olympia CEO, Jake Wood who once again Blew up the Olympia Weekend Prize Money by increasing it to the delight of all the hard working athletes that qualified and fought for it!

Finally, our Queen of professional bodybuilding reigning 2X Women's Pro World & 2X Ms. Olympia Champion, Andrea Shaw.
2022 is looking much more promising to the sport of bodybuilding and fitness as the Arnold Classic returns to its usual time slot March 3-6th with the Strongman, Expo and Amateurs all returning to join the IFBB Pro League Events at the Greater Columbus Convention Center!
Looking forward to kicking off the New Year with new goals, ambitions, achievements, moments and memories in 2022 with all of you!

Happy Holidays & Blessings!
Editor in Chief.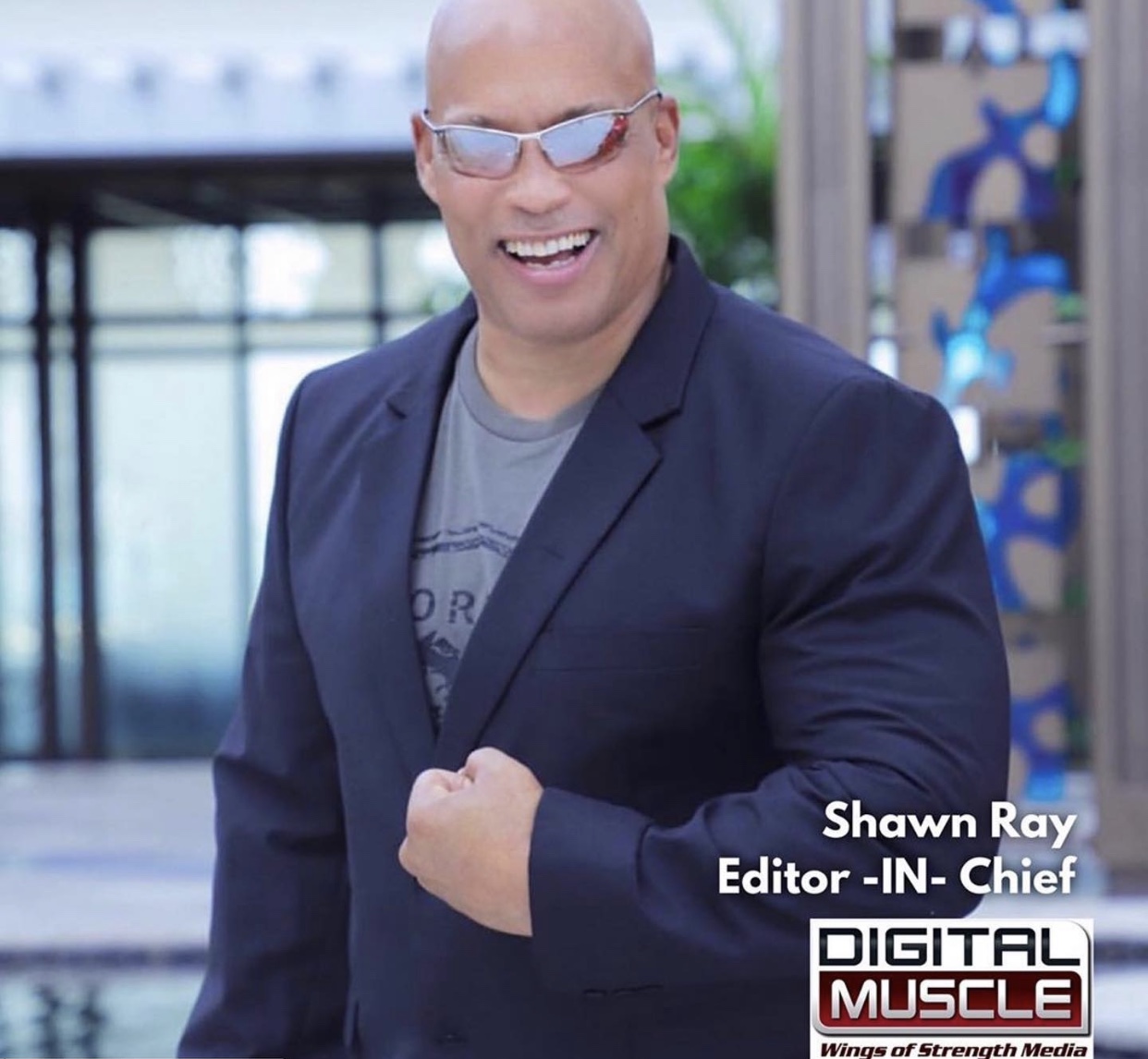 12x Olympia Top 5 Finalist, Pro Bodybuilding Hall of Fame Inductee, International Master of Ceremonies, NPC Contest Promoter, Motivational Speaker, Social Media Influencer, Fitness Journalist