Tampa Pro History
by John Hansen
In 2008, Tampa, Florida promoter Tim Gardner started promoting the IFBB Tampa Pro Championships. Always held in August in Tampa, the IFBB Tampa Pro has gained the distinction of being one of the last professional competitions to be held before the Mr. Olympia each year. As a result, the level of quality of the pro competitors in the Tampa Pro is always top-notch as many Olympia level pros are hoping to earn their qualifications to the Big Show that year. 

Here's a look back at the past champions of the Tampa Pro prior to the August 6 & 7 weekend events for 2021:
2008 – In the first ever Tampa Pro Championships, Toney "The X-Man" Freeman defeated a huge 43 man line-up. Toney combined a magnificent structure with great muscle mass and excellent conditioning to overwhelm the competition. In second place was massive Dennis James followed by David Henry in third. Florida resident Darrem Charles landed in fourth place with Fouad Abiad in the fifth spot. Toney Freeman would go on to take a strong fifth place at that year's Mr. Olympia contest one month later.
In the new 202 Bodybuilding division, the Giant Killer David Henry, coming off a strong third place finish in the Open, dominated the competition. Future 7x 212 Champ James "Flex" Lewis lands in the runner-up position with Jaroslav Horvath from Slovakia in third. Ricky "Tricky" Jackson takes fourth place followed by Rashid Shabazz in fifth.
2009 – The second annual Tampa Pro Championships was a big victory for Dennis James who placed second the year before. Big Fouad Abiad moved up in the placings to take a strong second place followed by Ben Pakulski in third. Bill Wilmore, competing in his home state, lands in the fourth spot with Ben White in fifth.
David Henry, continuing his winning ways in the 202 Bodybuilding division, wins his second consecutive Tampa Pro in this class. John Hodgson from England takes second place followed by Lee Powell in third. Tampa resident Steve Namat takes a strong fourth place with Ricky "Tricky" Jackson rounding out the top five.
2010 – Ben White, the 2007 NPC USA Champion, wins his first professional victory at the 2010 Tampa Pro. White predicted his victory to the bodybuilding media months before the event and he fulfilled his Ali-like prophesy with a stunning victory at this event. Top contender Troy Alves took a strong second place followed by ultra thick Johnnie Jackson in third. Big Edward Nunn landed in the fourth spot and Michalis Kefailanos was fifth. 

In the 202 Bodybuilding division, Jose Raymond wins his first professional title over the superbly shaped Steve Namat. This would be the first of many titles for the "Boston Mass". Ricky "Tricky" Jackson placed third followed by Tampa resident Nathaniel Wonsley in fourth and Luc Molines takes fifth.
2011 – Marius Dohne wins his first and only pro show at the 2011 Tampa Pro. Marius displayed great conditioning with freaky delts and legs to win the title. Hidetada Yamagishi looked great in second place with Big Frank McGrath in third place. 2004 NPC USA Champion Mark Dugdale took fourth place followed by Marcus Haley in fifth. Future Mr. Olympia Brandon Curry tied for eighth place at this event.
The 202 Bodybuilding division was won by the perfectly peaked Al Auguste in his first pro win. Rixio Tapia took second place followed by Pierre Chamoun in third. John Frederick Arendsz landed in fourth followed by Nathaniel Wonsley in fifth place.
2012 – Shawn Rhoden was a very convincing winner at the 2012 Tampa Pro. Shawn was coming into his own in 2012 and he also won the Arnold Classic Europe that year as well as placing a very strong third at the 2012 Mr. Olympia. Toney Freeman took the runner-up spot at the 2012 Tampa Pro followed by Hidetada Yamagishi in third. Super freak Roelly Winklaar placed fourth with Floridian Lee Banks rounding out the top five. 

2013 – Over 30 IFBB Professional bodybuilders showed up in 2013 for the Tampa Pro. The very impressive Evan Centopani dominated the contest with his wide structure and massive size. Juan Morel took the runner-up spot in great condition. The grainy hard physique of Essa Obaid landed him in the third spot followed by Mohamad Bannout in fourth and Lionel Beyeke in fifth.
2014 – Victor Martinez scored a big victory at the Tampa Pro in 2014. Always a top contender, Martinez was full and ripped at this event and he overwhelmed the competition with his great physique. William Bonac was beginning to make his presence felt on the pro scene in 2014 and he landed in second place with his thick and ripped physique. Mohamad Bannout moved up one spot from last year to take third place followed by big Max Charles in fourth. Ben White, winner of the Tampa Pro in 2010, rounded out the top five. 

Hidetada Yamagishi wins his first 212 Bodybuilding division at the 2014 Tampa Pro. Hide beat out "Mini Hercules" Marvin Ward to win the title. Ricky "Tricky" Jackson shows his consistency by placing third. Rounding out the top five were Thomas Benagli in fourth and massive Baitollah Abbaspour in fifth.
2015 – After an exciting and intense three man pose down at the prejudging of the 2015 Tampa Pro, big Max Charles scores his first professional win over Fouad Abiad in second place and Johnnie Jackson in third. Head judge Steve Weinberger worked the top three over and over again during the judging to determine a winner in this very close competition. Stefan Havlik lands the fourth place position followed by Michael Lockett in fifth.
Al Auguste from Florida scores his second victory at the Tampa Pro in 2015 with his ripped and symmetrical physique over another Floridian, Alejandro Cambronero who took second place. Renowned contest prep coach John Meadows proves he practices what he preaches by placing third. Alison Maria takes fourth place and Wendell Floyd rounds out the top five.
2016 – Massive Akim Williams scores his first professional win at the 2016 Tampa Pro. Akim struggled for a couple years after earning his pro card in 2013 at the North American Championships so this win was a turning point for him in his pro career. The big and ripped physique of Alexis Rivera-Rolon placed a close second to Akim at the 2016 Tampa Pro. Abdulhadi Alkhayat takes third followed by ripped Roman Fritz in fourth and Jon DeLaRosa in the fifth spot. 

Rising star Ahmad Askanani wins the 212 Bodybuilding division in dominating fashion. Ahmad overwhelmed the 24 man line-up with his massive upper body and hard conditioning. Bola Ojex lands in second place followed by veteran Michael Ergas rounding out the top three. Michael was making a comeback at this show ten years after earning his pro card in 2006. Cesar Quispe Estela places a strong fourth followed by Quincy Winklaar (Roelly's cousin) in fifth.
The Classic Physique division made its debut at the 2016 Tampa Pro. Winning the title the first year was Florida resident Terrence Ruffin who earned his pro card by winning the lightweight class at the 2014 NPC Nationals. Terrence has the perfect combination of shape and conditioning for the Classic Physique division and he was a convincing winner at the 2016 Tampa Pro. Veteran competitor Darrem Charles made the switch to the Classic Physique division in 2016 and it paid off with an amazing 6 pro wins in his first year of competing in this new category. On this night, however, Darrem had to settle for second behind the fresh young physique of Terrence Ruffin. Elvernie McGhee takes third place followed by Bennett Streets in fourth and Ko Chandetka in the fifth spot.
2017 – Joshua Lenartowicz from Australia wins the 2017 Tampa Pro title with a massive and hard physique that promises to cause problems for the other pros on the circuit. Josh defeats former Tampa Pro champion Max Charles for the title this year. In third place is the very tall and wide physique of Henri-Pierre Ano from France. Abdulhadi Alkhallyat drops one spot from the previous year to take fourth place and massive and shapely An Nguyen places fifith.
Derek Lunsford, fresh off his win at the 2017 NPC USA Championships, wins his first professional title at the 2017 Tampa Pro. Derek has the shape and size to go very far and he wins the 212 Division easily, defeating Jacob Wilson in second place and Sami Al Haddad in third. The promising physique of Kim Jun Ho lands in the fourth place spot followed by Pascal Chukwu in fifth.
George Peterson, the overall winner at the first NPC Nationals Classic Physique title one year earlier, wins his first professional title at the 2017 Tampa Pro. George was in superb condition for this show, displaying massive muscularity along with ripped definition. The excellent physique of Divine Wilson took second place followed by Elvernie McGhee in third. Nelson Lopes placed fourth with Eric Dankwa in fifth place. 

2018 – In an epic showdown that will go down in the history books,Alexis Rivera and Sergio Oliva Jr. battled it out for the title of 2018 Tampa Pro Champion. In the end, Alexis defeated Sergio by the narrowest of margins as both of these professionals were each in superb condition. Alexis was crowned the champion as his many fans cheered the victory. In third place, Max Charles looked great. He was followed by rising newcomer Justin Rodriguez in fourth and Sergey Kulaev in fifth place.
The freaky physique of Nicolas Vullioud from Switzerland wins the 212 Division at the 2018 Tampa Pro. Nicolas carries lots of muscle mass on his shorter frame and his crazy proportions were too much for the competition. Florida resident Derik Osland takes second place with Oswaldo Gonzalez in third. Kerrith Bajjo lands in the fourth place spot in his first year as a pro followed by Fernando Noronha Almeida in fifth.
In the Classic Physique division, the massive frame of Henri-Pierre Ano dwarfed the competition. After placing in the top three of the Open division the previous year, Ano decided to switch to Classic Physique and came away with the win. In his pro debut, the genetically gifted physique of Keone Pearson takes a strong second place followed by Jason Lowe in third. Cleveland Thomas places fourth with Brian Martinez in fifth.
2019 – In his 20th year as a pro, 49 year old Dexter Jackson adds the Tampa Pro to his list of professional titles. The 2008 Mr. Olympia winner proved age was not an issue as he defeated younger pros like Luke Sandoe and Iain Valliere to take first place. The promising physique of Luke Sandoe was coming off a strong third place finish at the Arnold Classic earlier in the year. His massive size and aesthetic shape made for a deadly combination. Iain Valliere with his big frame and great balance, made his presence known in third place. The consistent Lukas Osladil took fourth place followed by the extremely massive Hassan Mostafa in fifth. 

John Jewett wins his first professional title by defeating a massive 25 competitor line-up in the 212 division. John had the best combination of size and conditioning to take the title over the impressive Zane Watson who placed second. Veteran competitor Guy Cisternino finishes in the third spot with Austin Karr in fourth and Shane Stewart in fifth place.
Abner Logan, making his pro debut, wins the Classic Physique division at the 2019 Tampa Pro. Abner displays a truly classic physique with great conditioning and superb shape to take the title. Rickey Moten takes second place, coming off his recent victory at the San Antonio Pro. Logan Franklin made the switch from Men's Physique to Classic Physique and finishes a strong third place in this line-up. Blake Cornett lands in the fourth place spot followed by Tony Harris in fifth.
2020 – Hunter Labrada, son of IFBB Hall of Fame bodybuilder Lee Labrada, wins a decisive victory at the 2020 Tampa Pro in his pro debut. Hunter displays a similar structure and shape as his legendary father but with greater size to win a decisive victory over Iain Valliere in second place. Iain was off peak condition and looked too flat with poor color to really challenge Hunter for first place. Dwayne Walker, in his second year as a pro, takes a strong third place in the best shape of his life in this competitive line-up. Philip Clahar in fourth place showed good promise with excellent size and conditioning. Ronald Gordon rounded out the top five. 

After three years competing as a successful Classic Physique pro, George Peterson makes the switch to the 212 Bodybuilding division and dominates the class to win the 2020 Tampa Pro. Dectric Lewis takes the runner-up spot followed by Derik Osland in third place. Aaron Clark took fourth place with Kevin Johnson in fifth.
Three years after he turned pro, Deontrai Campbell wins his first Classic Physique professional title at the 2020 Tampa Pro. Deontrai was in great condition to win the title over the superb shape of Divine Wilson who was not quite as hard. In third place was Christopher Hunte followed by Jose Marte in fourth and local Tampa resident Ron Galup in fifth place.
The stage is now set for the exciting 2021 IFBB Tampa Pro Championships, taking place on August 6th-7th, 2021 at the Grand Hyatt Hotel in Tampa, Florida.

Who will be the big winners this year to qualify for the 2021 Mr. Olympia contest taking place in Orlando, Florida from October 7-10th?
Go to TimGardnerProductions.com for ticket and pay-per-view information. 


John Hansen – Natural Mr. Olympia, 3x Natural Mr. Universe, Host of the Bodybuilding Legends Podcast, Online Fitness Consultant at JohnHansenFitness.com, Author, Seminar speaker on Physique Transformation, Natural Bodybuilding and Contest Prep. 

Editor in Chief.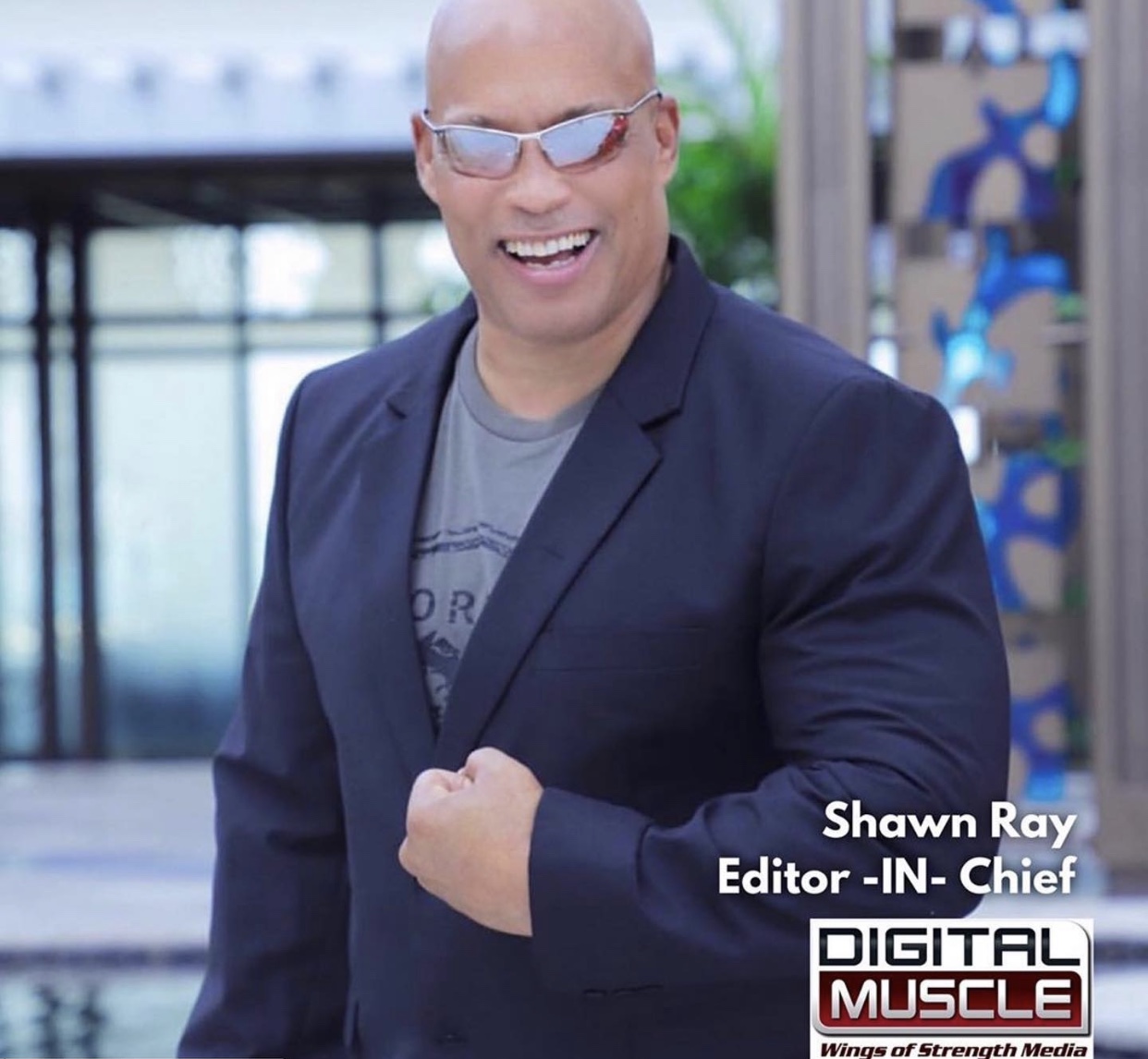 12x Olympia Top 5 Finalist, Pro Bodybuilding Hall of Fame Inductee, International Master of Ceremonies, NPC Contest Promoter, Motivational Speaker, Social Media Influencer, Fitness Journalist