2021 Tampa Pro Report
by John Hansen
The 14th Annual Tampa Pro Championships took place on Friday, August 6th and Saturday, August 7th, 2021 at the beautiful Grand Hyatt hotel in Tampa, Florida. The Tim Gardner promoted competition is one of the biggest events of the year on the IFBB calendar as it features every pro division as well as the amateur NPC Tim Gardner Extravaganza.

This year's event was the biggest ever with a total of 366 professional athletes competing in 14 separate divisions including 5 Pro Masters (over 40) classes. 
Men's Bodybuilding
The Men's Pro Bodybuilding was a very competitive event with Ian Valliere from Canada winning an unanimous decision from the judges. Valliere presented a very wide and thick physique that was well balanced and full of muscle. Competing a full ten pounds heavier than a year ago, Valliere was the pre-contest favorite going into this competition after his decisive New York Pro win a year ago followed by a strong seventh place decision at the 2020 Mr. Olympia. Valliere took third place at the Tampa Pro in 2019 followed by a disappointing second place loss to Hunter Labrada one year ago so this victory proved that the third time is indeed the charm for Ian. 

Valliere's improvement in muscle mass along with his great structure and balance helped him secure the win at the 2021 Tampa Pro. He will now continue on to Texas for the pro show there one week later and then compete again at the 2021 Mr. Olympia in Orlando, Florida.
In second place was hometown favorite Phillip Clahar from Tampa, Florida. Clahar, at 47 years old, was fourth place at this contest one year ago and he made this year's event very exciting with his extreme conditioning and aggressive attitude onstage. Although not one of the pre-contest favorites going into the show, Clahar was hoping to pull off an upset and win the show. He was a commanding presence onstage with his height, muscle size and great muscle definition and separation. His second place at this show was a fantastic comeback from the Chicago Pro two weeks earlier where he finished a distant 11th place.
Charles Griffen from Minneapolis, Minnesota was a strong third place coming back into competition after an extended layoff. Griffen presented a very thick and massive physique that was lacking in abdominal definition and muscle finish. Although his structure was not as wide or as pleasing as Valliere and Clahar, Griffen has tons of potential if he can sharpen up his physique to take advantage of all that mass and thickness.
Maxx Charles landed in fourth place, one place down from where he finished at the Chicago Pro two weeks ago. Charles has made great progress in his lower body development to help balance out his physique over the last year. The detail and hardness was lacking somewhat at this show compared to the Chicago Pro. If he can dial in his conditioning a little more, Maxx will be a top contender in any contest he enters.
Mohamad Shaaban rounded out the top five with his ultra massive physique. Shaaban carries a lot of crazy muscle mass on his young frame. He has good shape and is very well proportioned but he has had a difficult time really nailing his conditioning this year. Shaaban has been competing in every pro show lately in order to acquire enough points to qualify for the 2021 Mr. Olympia in Orlando, Florida.
212 Men's Bodybuilding
Kerrith Bajjo scored his first IFBB professional win in the 212 Bodybuilding division. Kerrith was very thick and massive and his conditioning was spot on to secure an unanimous decision with the judges. Bajjo is another competitor competing in his 40's who has achieved the best shape of his career. With a little more hardness, he will be a force to be reckoned with at the 2021 Olympia in the 212 division. 

Ahmed Elsadany was a strong second place in this division. Elsadany has great proportions and symmetry and he has the potential to be one of the best in the 212 class. His front double biceps pose displayed excellent size with classic shape. Ahmed needs to be harder, particularly in the back and glutes, in order to win this division.
Dectric "Bo" Lewis was hoping to win the title this year after taking second place at the 2020 Tampa Pro one year ago. He was in outstanding shape with a good combination of symmetry and size. It was only the excellent physiques of Elsadany and Bajjo that prevented him from placing higher.
John Jewett, a former champion at the Tampa Pro, was lacking in hardness and definition at this this show to place any higher than fourth. Jewett has competed several times this year hoping to win a pro show in order to qualify for the 2021 Mr. Olympia but he took his foot off the gas at the Tampa Pro.
Rounding out the top five was Esteban Alejandro Fuquene Bravo from Colombia. Esteban displayed a great vacuum pose along with good symmetry to hold back the competition and make the top five. He will move up the ladder as he continues to add more thickness and size to his physique.
Classic Physique
It's always exciting to see the emergence of a potential new star in the sport. This year in the Classic Physique division, 22 year old Urs Kalecinski from Germany arrived with the brightness and intensity of a comet. In only his second professional show, Kalecinski, the son of an Olympic weightlifter and a ballerina, dominated the division with a perfect score. His aesthetic and ripped physique was presented with an elegant and dramatic posing routine that anticipated the hope and confidence of a glorious and limitless future. 

Pre-contest favorite Steve Laureus was hoping to capitalize on his enormous potential by scoring a win this year at the Tampa Pro. Laureus has fantastic shape with wide shoulders, tiny waist, big arms and sweeping quads. However, he was just not hard enough for this show and he often relaxed in between poses while his competitors stayed flexed and hard.
Neil Curry from the United Kingdom was big with good shape in the runner-up position. He was the unanimous choice from the judges for second place. Marcus Perry from Columbus, Ohio was in third place, 4 points ahead of Laureus in fourth. Carlos Dommar from Miami, Florida rounded out the top five in this line-up of 38 competitors.
Men's Physique
Former Tampa Pro Men's Physique champ, Andre Ferguson took home another title in an unanimous decision by the judges. The 3x Arnold Classic Men's Physique champion is focused on getting back to the Olympia this year to redeem his poor sixth finish at last year's Classic Physique Olympia. Ferguson's combination of muscle size and conditioning is the winning formula for him in this division and, if he dials it in again for the Olympia, he will be a favorite for the title. 

John Sarmiento from Ashburn, Virginia was the runner-up in this class followed by George Brown from Columbus, Ohio in third place. Mark Robinson from San Diego, California was in fourth with Arnoldson Etienne from Neptune, New Jersey in fifth place. The Men's Physique division was one of the biggest of the night with 43 professional competitors.
Bikini Open
A real showdown emerged in the Pro Bikini Open division! Lauralie Chapados, winner of the recent Chicago Pro Bikini, was going head to head with Jennifer Dorie, runner-up at the 2020 Bikini Olympia and Elisa Pecini, 2019 Bikini Olympia winner. This was like a preview of the 2021 Bikini Olympia two months before the actual event. 

Elisa Pecini showed considerable improvement over last year's disappointing sixth place at the 2020 Bikini Olympia and she won an unanimous decision by the judges. A surprise second place went to Daraja Hill from Jacksonville, Florida who displayed an amazing physique that really got the judges attention. Jennifer Dorie took third place in this tough line-up followed by the current Chicago Bikini Pro champ Lauralie Chapados in fourth. Francesca Stoico from Italy rounded out the top five. Based on the talent displayed by these beautiful athletes at the 2021 Tampa Pro, the Bikini Pro Olympia this year is going to be amazing!
Figure Open
An amazing 48 competitors showed up for the Figure Pro division at the 2021 Tampa Pro, making this division the biggest one of the night! Larhannah Robinson from Katy, Texas was the unanimous first place winner in this huge line-up. Robinson moved up from her fourth place finish two weeks ago at the Chicago Pro to qualify for the Pro Figure Olympia with this big win.  

Jossie Alarcon from Mexico was a close second place by one point over Melissa Brodsky in third place. Top figure pro competitor Sandra Grajales took fourth place followed by Michele Pinto from Brazil in fifth.
Women's Physique
The Women's Physique division was also stacked with talent as 32 professional competitors showed up to win the title and earn a qualification for the Women's Physique Olympia. First place went to Lenka Ferencukova from the Czech Republic. Lenka has a great structure for Women's Physique with her wide shoulders, small waist and excellent leg development.

She presents an aesthetic and symmetrical physique and her conditioning was perfect for this contest. 
Elizabeth Bradshaw from Corpus Christi, Texas was in second place followed by Ashley Jones of Austin, Texas in third. Jeannie Feldman of Miami, Florida finished in the fourth spot with Christina Bryant of Kathleen, Georgia rounding out the top five.
Women's Bodybuilding
Twenty one women bodybuilders showed up to compete at the 2021 Tampa Pro, demonstrating that women's bodybuilding is still very much alive. Mona Poursaleh from Canada received all the first place votes from the judges to win the contest. Mona had outstanding leg development and was in superb condition with a flowing and elegant posing routine to win the contest. She was followed by Hunter Henderson from Kansas City, Missouri in second place. Local favorite Janeen Lankowski from Tampa, Florida was hard and ripped in third place. Janeen also won the Best Poser award for her well choreographed and inventive posing routine. Julia Fory from Germany finished in fourth place with Stephanie Flesher from Zionsville, Indiana in fifth. 

Wellness
The brand new Pro Wellness division was lightly contested at the 2021 Tampa Pro with only 11 competitors. Renee Jewett, wife of top 212 competitor John Jewett, took first place with an unanimous score from the judges.

Devyn Cambre from Arabi, Louisiana was a tight second place with Barbara Emanuele Cesar from Miami Beach, Florida in third. Kenea Yancy from Roswell, Georgia took fourth place followed by Mallory Myers from Scottsdale, Arizona in fifth. 
Fitness
The Fitness division featured 13 contestants all trying to get that qualification for the Olympia. Aurika Tyrgale from Key West, Florida took first place with a four point lead over Tamara Vahn from Canada in second. Stacy Dawn from Cross Lanes, West Virginia landed in third place followed Stephanie Jones from Rochester Hills, Michigan in fourth. Allison Kramer from Camp Hill, Pennsylvania rounded out the top five. 

All the Winners have qualified to compete at the October 7-10th Joe Weider Mr. Olympia Weekend in Orlando, Florida where Tickets are on-sale now at: www.MrOlympia.com
Follow journalist, John Hansen on Instagram at: @johnhansen1
Visit John's web site at: https://www.johnhansenfitness.com/
Editor in Chief.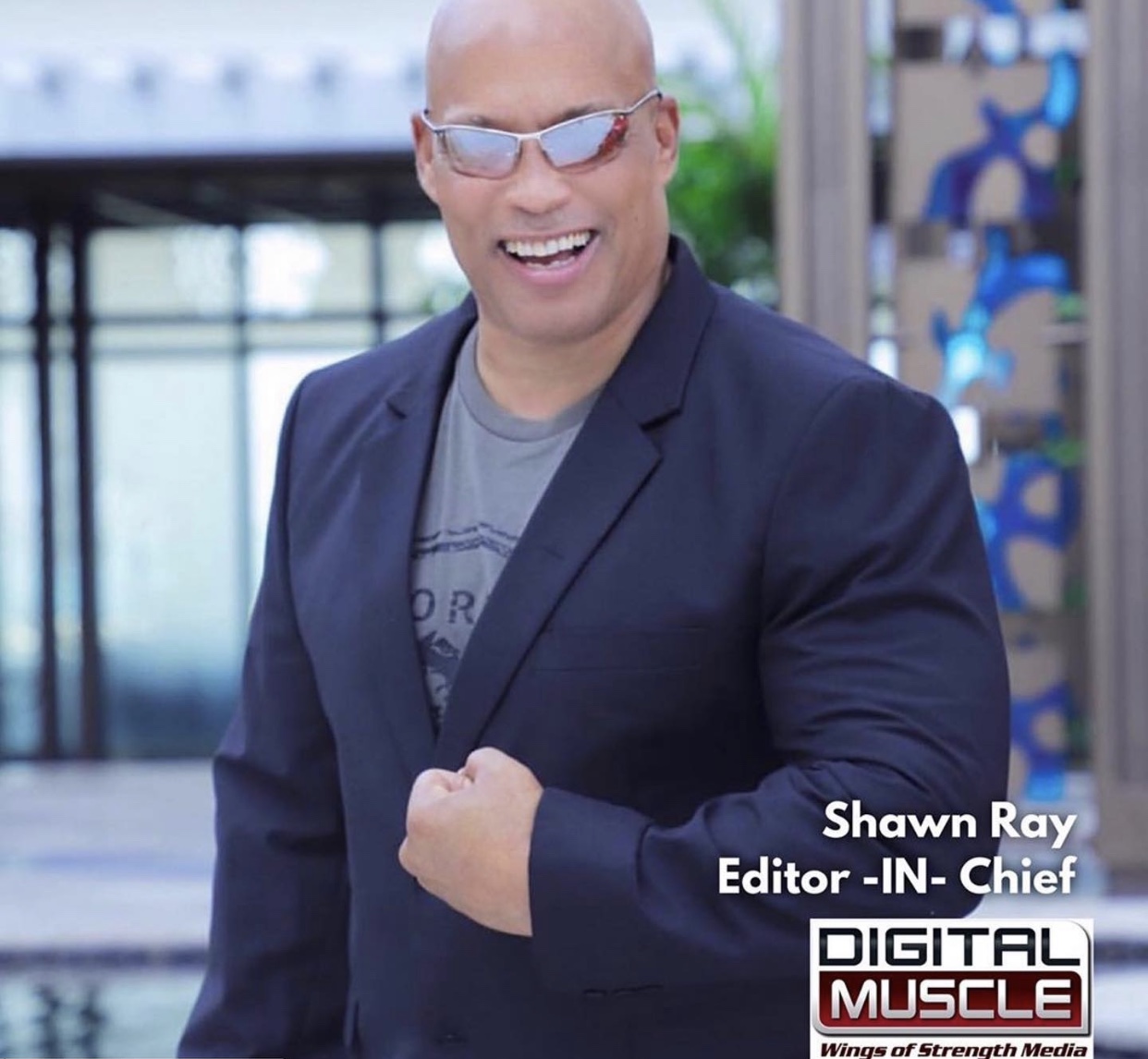 12x Olympia Top 5 Finalist, Pro Bodybuilding Hall of Fame Inductee, International Master of Ceremonies, NPC Contest Promoter, Motivational Speaker, Social Media Influencer, Fitness Journalist