By Shawn Ray
Arnold Schwarzenegger has done it again! For the past 34 years, Arnold has returned to Columbus, Ohio to promote arguably the Biggest Fitness Expo in America in the aftermath of a global pandemic that started back in 2019 and went on to cancel, stall and even wipeout many sporting events around the globe. One year ago, the Arnold sports weekend was reduced to a few Pro Events and stripped of its highly successful Expo weekend that cost the city of Columbus Millions in lost revenue. The Terminator said back then that "I'll be Back" and true to to his word and form, he was!

Arnold Classic Finals
By John Hansen

Men's Open Bodybuilding The 34th Annual Arnold Classic featured some great competition among both perennial top contenders and rising young newcomers. Despite a reduced number of competitors (9) at this event, almost every competitor was in great condition and performed well for the audience. Speaking of performance, the posing routines at the 2022 Arnold Classic were dramatically improved. Almost every competitor onstage was making a real effort to present a well choreographed posing routine that avoided the desperate hand gestures to the audience for applause and off the cuff posing. Rising star, Samson Douda even cleverly performed a routine paying tribute to Arnold Classic Past Winners and Masters of the stage; Flex Wheeler, Shawn Ray and Kevin Levrone by using these legendary bodybuilders signature songs and poses throughout his routine in which he could have won the $10k Best Poser Award however, it wasn't meant to be this night as Brandon Curry, 2019 Mr. Olympia and Arnold Classic champion was chosen for the award as he returned to Columbus in the hopes of adding a second Arnold Classic title to his resume. Mission accomplished!

Brandon has been second in the Mr. Olympia the last two consecutive years since winning the Arnold title so he was the odds on favorite to win going into this show. With only ten weeks to prepare for the Arnold Classic, Brandon competed lighter than he did at the 2021 Mr. Olympia contest in which he almost dethroned the 2X champion, Big Ramy.
Although Curry showcased his great shape and muscle proportion, he also seemed to lack the same level of conditioning that he displayed when he last won this title three years earlier. Pushing Brandon hard for the Arnold Classic this year was one of his most consistent rivals, William Bonac.

Bonac is a Two- time Arnold Classic champion but his placings have been disappointing over the last year due to injuries. At this contest, William was back to peak condition with his characteristic dense muscle thickness and excellent conditioning. The contest was very tight between Curry and Bonac at the prejudging Friday night leading to more comparisons for the Saturday night finals and splitting the audience as to whom would be the last man standing.
As Bonac and Curry were compared by the judges, Bonac had the edge in hardness and conditioning while Curry took advantage of his greater structure and symmetry.  Before the final decision was announced, Brandon was announced the winner of the $10k Ed Corney "Best Poser Award" and Bonac won the $10k Franco Columbu "Most Muscular Award" trophy.

After a heated posedown, the judges made their choice – Brandon Curry, 2022 Arnold Classic champion with a disappointed William Bonac in second place. 

Steve "The Kingsnake" Kuclo appeared in his lifetime best condition for the 2022 Arnold Classic. Disappointed in his close contest placings last fall, Steve decided to come in lighter and more conditioned this year. The strategy paid off as Steve looked his best and he placed third in this tough line-up of competitors. Samson Dauda placed a very impressive fourth place in his biggest contest to date. Samson has the height and the structure to go very far in bodybuilding. He has excellent muscle shape and proportions and is a huge man onstage. As he continues to grow and refine his physique, Samson will move up in the placings and win some big pro shows. Justin Rodriguez was the surprise of the show at the prejudging Friday night. Looking dramatically bigger than last year, Rodriguez was one of the hardest competitors onstage and looked like he was headed for a strong top three or four placing. However, by the finals on Saturday, Justin looked much softer than he did at the prejudging and he dropped down to fifth place below Samson Douda who improved from the prejudging to the finals. New pro, Brett Wilkin rounded out the top six. Brett competed in his first open pro show last year at the Chicago Pro and has added a lot of size on his frame since then. He was very thick and massive but he seemed to be having some trouble hitting his poses correctly and he was not in the condition he needed to place higher.

Congratulations to Brandon Curry on his second Arnold Classic victory. Brandon will try to repeat history later this year by winning the Mr. Olympia for the second time just like he did in 2019.


Bikini International Top professional Bikini competitor Lauralie Chapados won a convincing victory at the Bikini International. Lauralie has been fighting for that top position, taking third at the 2021 Arnold Classic Bikini International and second at the Bikini Olympia three weeks later. Chapados embodies the lean, athletic look combined with the sexy bikini curves and the judges rewarded her for it at this contest.


The very shapely Maureen Blanquisco looked very impressive in placing runner-up at this contest. Maureen upset a lot of favorites at the Bikini Olympia last year and her momentum and great appearance carried her to a strong second place in this very competitive division. Perennial winner Ashley Kaltwasser, the most winning IFBB pro with 31 professional wins, duplicated her Bikini Olympia placing taking third place at this event. Ashley is always in great condition and has great stage presence thanks to all of her extensive pro experience. Fourth place went to former Bikini International winner Elisa Pecini followed by Jourdanne Lee in fifth place and Alessia Facchin in sixth.

Wellness International The first Wellness International was held this year at the 2022 Arnold Classic. Isabelle Nunes, third place at the Wellness Olympia last year, defeated top contender Angela Borges to win the inaugural event.

Angela showed great condition and stage presence and dropped to her knees when she was declared the winner. Angela Borges took a strong second place with her statuesque physique and commanding stage presence. Angela is always a threat for first place in any event she enters and she was a strong runner-up last fall in the first Wellness Olympia. Dr. Sunny Andrews from Florida continues to move up the competitive ladder and took third place at this event. Sunny has been working on her posing since she took sixth last year at the Wellness Olympia and it showed onstage. Fourth place went to Julia Chitarra with fan favorite Yarishna Ayala in fifth and Kassandra Gillis in sixth place.

Men's Physique Big Erin Banks won his first Arnold Classic Men's Physique title with a dominant physique.

Erin is one of the tallest competitors onstage and his confident stage presence combined with his muscular physique made him an easy winner. When Arnold Schwarzenegger presented him with his first place reward, he made a comment on Erin's excellent trap development. Second place Emmanuel Hunter displayed excellent abdominal development with a very small waist to place second, pulling ahead of Diogo Montenegro after a close prejudging. Fourth place went to Antoine Weatherspoon with Choi Bong-Seok in fifth and Terrence Teo Kok Hua rounding out the top six.

The 2022 Arnold Classic was a big success with the return of the massive Arnold Expo and all the other sporting events.

The Strongman division pulled in some great competitors and there was even a Slapfighting Championship that was held on the Expo stage Saturday afternoon and hosted by Logan Paul and Arnold himself.
This was the new sensation of the weekend and the crowd packed the aisles all around the expo stage in hopes of seeing someone get knocked out by a vicious slap.

Strongest Firefighters –
Congratulations to our other Arnold 2022 winners:
Arnold Pro Fitness Champion- Ariel Khadr
Arnold Pro Figure Champion- Cyd Gillon 2x
Arnold Classic Physique Best Poser- Terrence Ruffin

Follow John Hansen on Instagram @johnhansen1Visit John's website at: https://www.johnhansenfitness.com/Check out John's weekly Bodybuilding Legends Podcast on your favorite streaming service.


For All Official Scores & Results please visit: https://www.ifbbpro.com/2022-arnold-classic-usa-scorecards/

The 2023 Arnold Sports Weekend promises to be back bigger than ever and with another Full Year of preparation expect the weekend to look and feel bigger and better than ever!!!
Special thanks to MutantNation Official Sponsor of the Arnold Classic Weekend and everyone who visited the MUTANT BOOTH and our reigning defending Two-Time Ms. Olympia, Andrea Shaw!
Editor in Chief.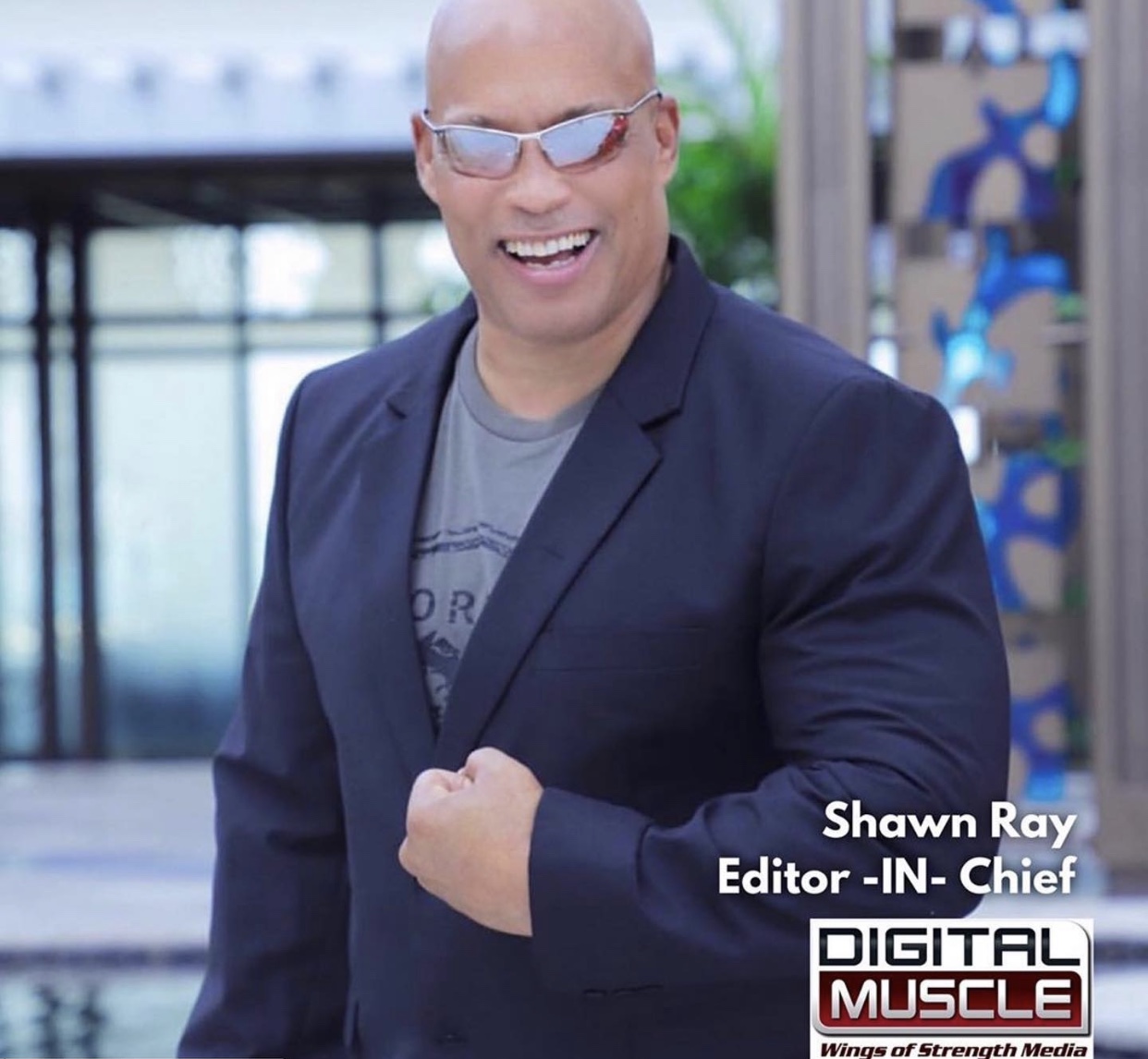 12x Olympia Top 5 Finalist, Pro Bodybuilding Hall of Fame Inductee, International Master of Ceremonies, NPC Contest Promoter, Motivational Speaker, Social Media Influencer, Fitness Journalist