By Shawn Ray
2X Ms. Olympia and now 3X Rising Phoenix World Champion, Andrea Shaw has once again shown the industry what Excellence looks like! Poetry in motion, symmetrical, graceful, balanced and beautiful Andrea has the world of professional women's bodybuilding eating out of her hands literally and figuratively!
3X Rising Phoenix World Champion
On Saturday, November 5th, the reigning and defending 2X Rising Phoenix Champion strolled into Phoenix, Arizona from the cold and blustery Detroit, Michigan in search of yet another victory and in the blink of an eye it was "Mission Accomplished!" From head to toe, Andrea Shaw resembled exactly what the judges criteria for the most "Complete" package should look like in a Champion! She was Full, Defined, Symmetrical, Detailed, Muscular and yet Feminine. For the past 3 or 4 years Ms. Shaw has dominated the landscape of Women's Professional Bodybuilding without any detractors all while winning in unanimous fashion!
The line-up was stacked with its usual suspects vying for the title and very formidable competition. Andrea, who's on a mission to grab her 3rd consecutive Ms. Olympia Title this December in Las Vegas, could ill afford to mistime her "peak" here in Phoenix! She's effectively set the stage for yet another run at defending her Olympia title only a month away!
The weekend showcased the finest athletes in Women's Fitness and Bodybuilding with a slew of great champions:
2022 Rising Phoenix Final Results:
Women's Bodybuilding: Andrea Shaw
Bikini: Jourdanne Lee
Figure: Autumn Cleveland
Fitness: Terra Plum
Women's Physique: Antoinette Downie
Wellness: Renee Harshey
All of these division winners are now qualified for the upcoming 58th Edition of the Joe Weider Mr. Olympia Weekend December 16-17th in Las Vegas, Nevada at the Planet Hollywood Zappos Theater & Venetian Expo.
www.MrOlympia.com
As of today, one has to wonder how long Andrea can continue to dominate the industry with such Style and Grace? She has not let up since arriving on the scene. Could we be witnesses to the next long run of Multi-Olympia Title Defenders like her predecessors, Lenda Murray 8X Ms. Olympia and Legend, Iris Kyle who retired as a 10X Ms Olympia Champion?
Final Results SATURDAY, November 5th:
Rising Phoenix Womens Bodybuilding Final Results:
Winner — Andrea Shaw 3x
Second Place — MayLa Ash
Third Place — Michaela Aycock
Fourth Place — Leah Dennie
Fifth Place — Mona Poursaleh
Sixth Place — Irene Andersen
Seventh Place — Virginia Sanchez
Eighth Place — Chelsea Dion
Ninth Place — Reshanna Boswell
Tenth Place — Michelle Jin

In winning her 3rd consecutive title, Andrea had the honor of taking home her Third straight custom made Vehicle in a row with this massive Chevy Truck courtesy of Wings of Strength to go along with a hefty Pay Check!


Women's bodybuilding has never been so good to the gracious, hard working Champion as it has been in the last few years but it's not without her hard work and dedication that she was so richly was deserving of the $50,000 Pay Check on her way to defending her 2X Ms Olympia Title that every female bodybuilder aspires to have not to mention Take away from her!
Andrea's next appointment is merely four weeks away in Las Vegas onstage Friday night in search of Victory but on Saturday afternoon December 17th, be sure to visit her at the MUTANT BOOTH at the Olympia Expo inside the Venetian Expo and Convention Center for an autograph, photo and some amazing Sample products by MUTANT!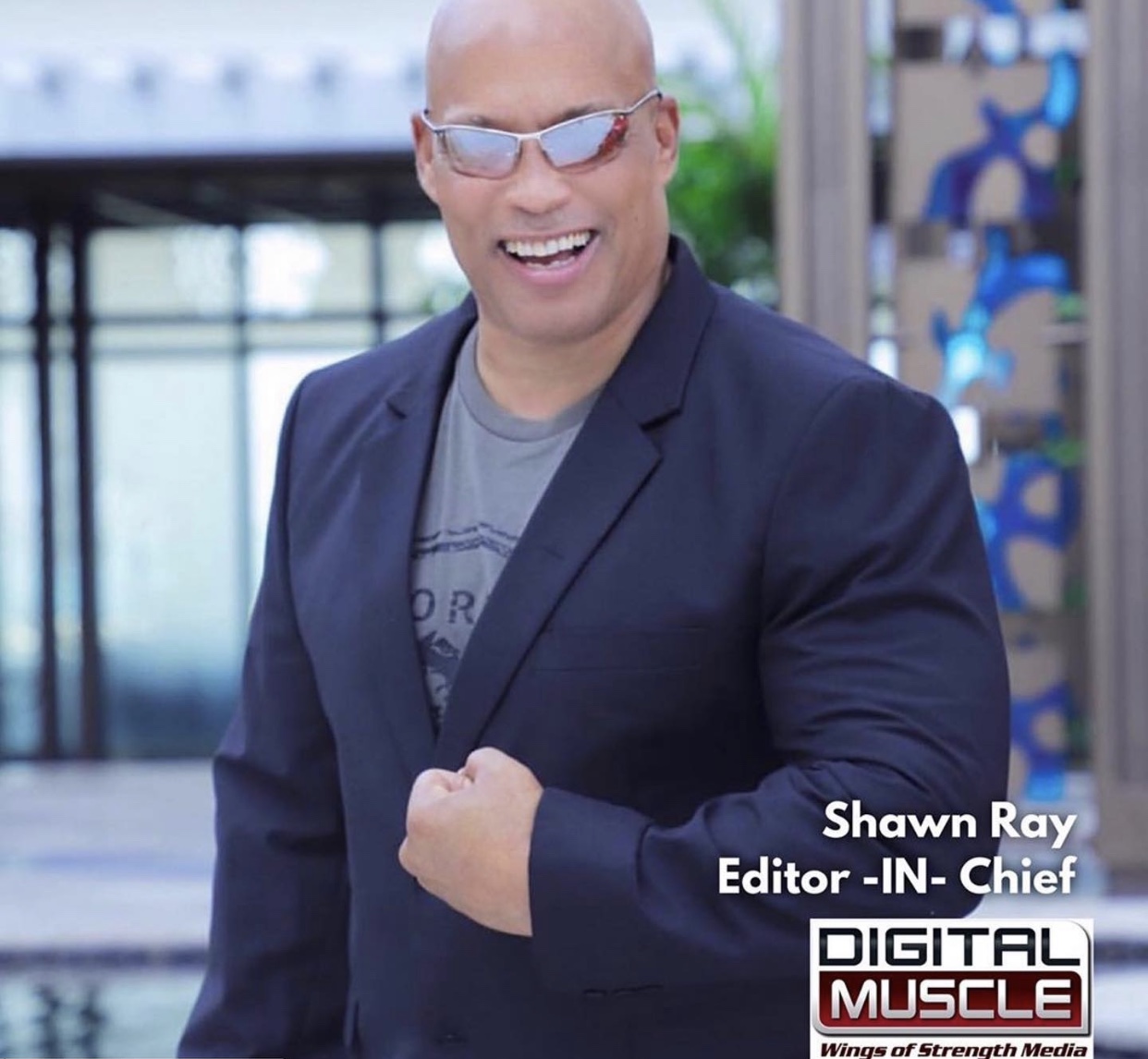 12x Olympia Top 5 Finalist, Pro Bodybuilding Hall of Fame Inductee, International Master of Ceremonies, NPC Contest Promoter, Motivational Speaker, Social Media Influencer, Fitness Journalist