By Shawn Ray
We are officially only 3 Weeks away from the Greatest Show on Earth courtesy of Olympia CEO, Jake Wood and the IFBB Pro League set for December 12-17th in Las Vegas, Nevada at Zappos Theater inside the Plant Hollywood Resort & Casino. As previously reported by Olympia Promoter, Dan Solomon the show is a complete SELL OUT! However, the Olympia has you covered with its Live Stream Pay Per View available online at: www.OlympiaProductions.com

An All-Star Cast will bring the weekend's "Play by Play" Action along with all the events and productions taking place simultaneously down the street at the all new Venetian Expo & Convention Center which plays host to many events like; Prejudging activities, Booth Displays, Celebrity Icons and tons of Free Swag!

The Line up of 2022 qualified Olympians is HUGE!
The highly anticipated Mr Olympia contest date is set! In the past 3 years it's been total domination by two of our sports most consistent Pros; 2019 Mr. Olympia, 2021 Arnold Classic Champion, 2X Olympia 1st Runner-up Brandon Curry and 2X Reigning & Defending Mr. Olympia, Big Ramy! The entire kitchen sink will be thrown at these two men this December in order to knock them off their pedestals but will this years crop of challengers rise to the moment?
Men's Open
The Reigning and Defending 212 Olympia Champion, Derek Lunsford announced earlier this year he was moving up the do battle with the Open competitors, a move I agree with however, leaves the title vacant and ripe for former winner, Shaun Clarida last year's first runner-up to go for his second title amidst some hungry 212 competitors!
212 Division
Shaun Clarida (USA)
Kamal Elgargni (Libya)
Mohamed El Azim (Egypt)
Ahmad Ashkanani (Kuwait)
Angel Calderon Frias (Spain)
Felipe Moraes (Brazil)
Oleh Kryvyi (Ukraine)
Douglas Connor (US)
David Henry (USA)
Anwar Al Balushi (Oman)
Yunlong Ping (China)
Bryan Balzano (US)
Robert Taylor (UK)
Lucas Silva Coelho (Brazil)
Noel Adame (USA)
Hossein Kalateh (Canada)
Oswaldo Gonzalez (USA
Ahmed Fawzi (Iraq)
Jafar Ghaffarnezhad Azizi (Iran)
Ayat Baghri (Iran)
Dean White (UK)
Dectric Lewis (USA)
Keone Pearson (USA)
Kerrith Bajjo (USA)
Naser Mohamed (Kuwait)
Romain Ramassamy (Canada)
Mazin Al Rahbi (Oman)
Peter Molnar (Hungary)
Hamed Juma (Bahrain)
Eduardo Correa (Brazil)
Radoslav Angelov (Bulgaria)
Sung Yeop Jang (South Korea)
Our fastest growing Pro Division has witnessed Canadian, Chris Bumsted simply dominate the Men's Classic Physique Class the past 3 years! CBum as many refer to him by, has no desire to lose ground, change divisions nor lose his title! This year however will boast his toughest challenge to date!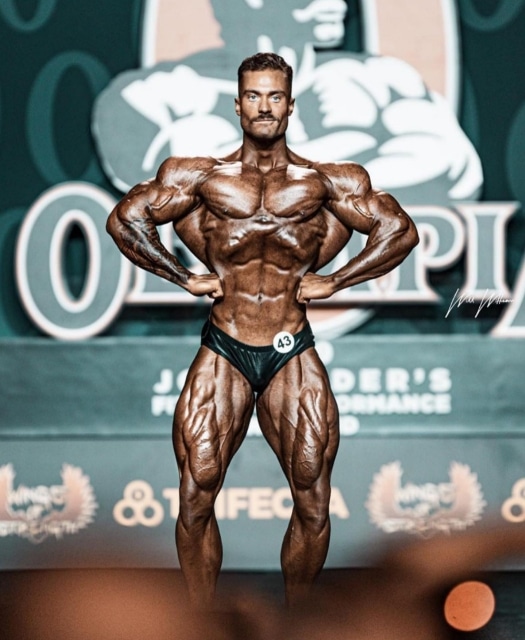 Classic Physique Division
Brady Barnes (USA)
Darren Farrell (Ireland)
Terrence Ruffin (USA)
Georgian Andrei Birica Anghel (Romania)
Robert Wichman (USA)
Michael Daboul (Syria)
Chris Bumstead (Canada)
Breon Ansley (USA)
Peter Molnar (Hungary)
Alex Cambronero (Costa Rico)
Mike Sommerfeld (Germany)
Jorge Herrera (USA)
Jose Maria Mete Bueriberi (Spain)
Ruben Lopez Reyes (Spain)
Mehdi Larijani (USA)
Lenny Wicks (USA)
Ahmed El Halawani (Egypt)
Logan Franklin (USA)
Ramon Rocha Querioz (Brazil)
Anthony Casado (Canada)
Kyrylo Khudaiev (USA)
Mateo Vaihu (New Zealand)
Mohamed Amine Fakhfakh (Tunisia)
Urs Kalecinski (Germany)
Junior Javorski (Brazil)
Tony Duong (USA)
Vahid Badpei (Iran)
Darwin Andres Uribe Aristizabal (Colombia)
Lamar Shaw (USA)
Alexander Westermeier (Germany)
Carlos Dommar (USA
Neil Currey (UK)
Camilo Diaz (Colombia)
Tyler Johnson (Canada)
Emanuele Ricotti (Italy)
Jaehun Park (South Korea)
Marco Ruz (France)
Ali Poladvand (Iran)
Fabian Mayr (Austria)
Jonathan Pelkey (USA)
Jae Pil Song (South Korea)
Chen Kang (China)
Gabriel Zancanelli (Brazil)
Josh Eastham (UK)
Courage Opara (USA)
Valentin Petrov (Bulgaria)
Blake Course (Canada)
Giuseppe Zagarella (Italy)
Denis Romanov (Russia)
Fabio Junior (Brazil)
Christopher Hunte (USA)
Wesley Vissers (Netherlands)
Grant Pieterse (New Zealand)
Jeff Hallenbeck (USA)
Julian Castano (Colombia)
Jesus Rodriguez Sendra (Spain)
Marcus Perry (USA)
Patrik Herczik (Czech Republic)
Abdullah Al Sharafi (Kuwait)
Dancovea Anderson (USA)
Woilid Baatout (France)
Adam Bomert (Poland)
The Men's Physique Division is Stacked! With what appears to be nearly 1 Million Athletes competing for the crown held by 3X Winner, Brandon Hendrickson we can certainly expect fireworks from around the world as the near impossible 4Peat is on the line!
Men's Physique
Riccardo Croci (Italy)
Jahvair Mullings (USA)
Bhuwan Chauhan (India)
Terrence Teo Kok Hua (Malaysia)
Yousef Al Shaban (Kuwait)
Ryan Terry (UK)
Brandon Hendrickson (USA)
Erin Banks (USA
Diogo Montenegro (Brazil)
Raymont Edmonds (USA)
Carlos DeOliveira (USA)
Daniel Ammons (USA)
Kyron Holden (USA)
Ahmed Shoukry (Egypt)
Balint Nemeth (Hungary)
Alessandro Cavagnola (Italy)
Yukihiro Yuasa (Japan)
Zheyu Zhang (China)
Arya Saffaie (USA)
Vincius Mateus Viera Lima (Brazil)
David Mazzolari (Italy)
Mahmood Al-Maghrabi (Bahrain)
Emanual Hunter (USA)
Hossein Karimi (Iran)
Bong Seok Choi (South Korea)
Imran Khan (Qatar)
Ponpaisan Ruangsangpen (Thailand)
Jason Huynh (USA)
Benquil Marigny (USA)
Myron Griffin (USA)
Fabrizio Dos Santos Silva (Australia)
Sadik Hadzovic (USA)
Alexander Toplyn (USA)
Mehdi Kabbadj (Morocco)
Steven Cao (USA)
Vitor Chaves (Brazil)
Clarence McSpadden (USA)
JuXian He (China)
Ali Bilal (Belgium)
Edvan Palmeira (Brazil)
Nicolas Koeu (USA)
Youcef Djoudi (France)
Montae Bailey (USA)
Charjo Grant (USA)
Elton Mota (Portugal)
Corey Morris (USA)
Rodrigue Chesnier (France)
Felipe Franco (Brazil)
Shun Kaneko (Japan)
Antoine Weatherspoon (USA)
Jeffrey Darko (UK)
Chevy Phillips (Canada)
Long Wu (China)
Je Endrina (New Zealand)
Winston Sullivan (USA)
Emile Walker (UK)
Joven Sagabain (Philippines)
Peng Chao (China)
Junho Lee (South Korea)
George Brown (USA
Sidy Pouye (Spain)
Tunahan Guyler (Turkey)
Abisai Pietersz (Netherlands)
Jonas Jamena (Philippines)
Adelyemi Awoyemi (UK)
Emmanuel Costa (Brazil)
Jinbo Li (China)

Battle for Bikini Ms. Olympia Title has always been a hotly contested event where all eyes will be focused on our returning champion by way of Canada, Jennifer Dorie and fellow 2022 Arnold Classic winner and last year's 1st runner-up, Laurie Lee Chapados also from Canada!
Bikini Division
Erika Roxana Marquez (USA)
Jennifer Dorie (Canada)
Elisa Pecini (Brazil)
Ashley Kaltwasser (USA)
Ottavia Mazza (Italy)
Phoebe Hagan (UK)
Lauralie Chapados (Canada)
Francesca Stoico (Italy)
Jourdanne Lee (Canada)
Wiktoria Gasior (Poland)
Ivanna Escandar (Spain)
Allison Testu (France)
Sally-Ann Kato (Japan)
Shenese Case (Canada)
Alessia Facchin (Italy)
Cristiane Silveira (Brazil)
Jennifer Ronzitti (USA)
Danielle Phelps (USA)
Yan Gao (New Zealand)
Maureen Blanquisco (Norway)
Eli Fernandez (Mexico)
Jil Meret Schmitz (Thailand)
Ashlyn Little (USA)
Ha Yeun Kim (South Korea)
Aleksandra Banda (Australia)
Lucia Malavaze (USA)
Sierra Swann (USA)
Gabriella Mohamed (USA)
Ji Bin Park (South Korea)
Jordan Fisher (USA)
Kristina Brunauer (Austria)
Erin Stern (USA)
Bola Seo (South Korea)
Susana Aramayo (Argentina)
Jessica Wilson (USA)
Laura Ziv (France)
Aimee Leann Velasquez (USA)
Cheuk Nam Karen Yuen (HKSAR)
Daraja Hill (USA)
Shelby Pierce (USA)
Vania Auguste (USA)
Jordan Brannon (USA)
Yurika Shigemoto (USA)
Rukiye Solak (Turkey)
India Paulino (USA)
Brittany Hamilton (USA)
Maia Gordon (Canada)
Marie-Eve Duchesneau (Canada)
Alexandria Ross (USA)
Valerya Fedorenko (Ukraine)
Reyna Perez Mecalco (Mexico)
Elizaveta Dementeva (Russia)

One of the highlights of the weekend featured the return of Women's Bodybuilding and our sport's fastest rising star in the form of Detroit, Michigans, Andrea Shaw the 2X defending Champion!
Women's Open
Andrea Shaw (USA)
Helle Trevino (USA)
Margie Martin (USA)
Nadia Capostosto (Italy)
MayLa Ash (USA)
Eva Montgomery (USA)
Theresa Ivancik (USA)
Donna Salib (USA)
Lisa Kudrey (Canada)
Danielle Willis (USA)
Reshanna Boswell (USA)
Leyvina Rodrigues Barros (Brazil)
Branka Njegovec (Croatia)
Michaela Aycock (USA)
Angela Yeo (USA)
Chelsea Dion (USA)
Asha Hadley (USA)
Alcione Santos Barreto (Brazil)
The 58th Edition of Joe Weiders Mr. Olympia will also play host to Pro Fitness, Figure, Wellness & Wheelchair Divisions! Again, be sure to order our Pay Per View early at: www.OlympiaProductions.com
Also, be sure to catch the Amateur Olympia Action starting on Wednesday, December 13th-14th where our future Superstars of tomorrow are born!

Editor in Chief.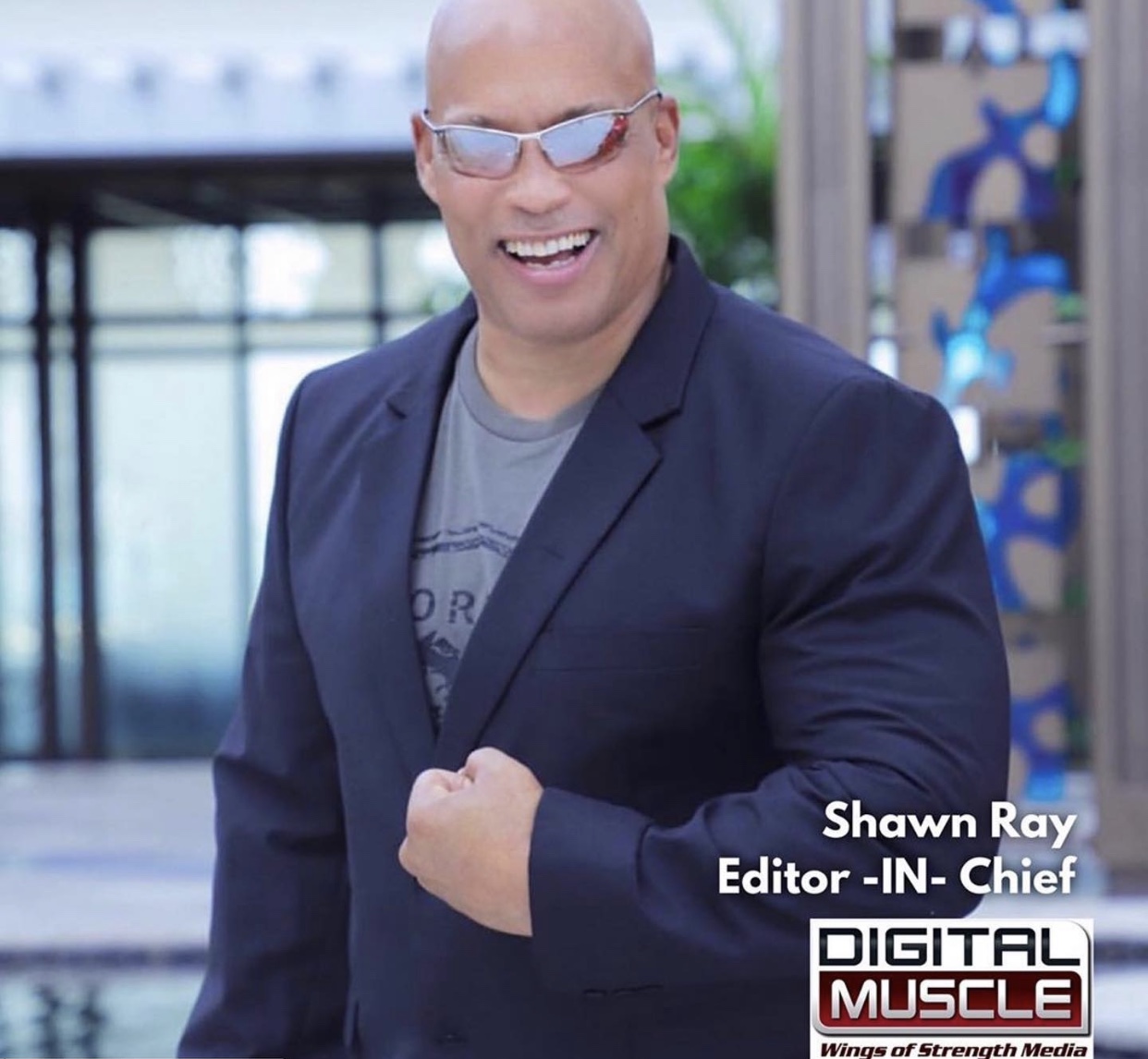 12x Olympia Top 5 Finalist, Pro Bodybuilding Hall of Fame Inductee, International Master of Ceremonies, NPC Contest Promoter, Motivational Speaker, Social Media Influencer, Fitness Journalist