By Shawn Ray
The All New "Monday Night Muscle" Bodybuilding & Fitness Show created by founder, Jake Wood is the latest in a string of media outlets designed to educate and inform the bodybuilding and fitness industry with the most current breaking News Items along with Personality Profiles, History, Training Tips, Contest Prep, Results, Diet, Supplement and Coaching information from around the world including our sports hottest athletes along with opinions from Judges, Fans and Promoters worldwide!
MNM will play host to the biggest names in the industry, as well as feature our future up and comers hosted by bodybuilding veterans Shawn Ray & Bob Cicherillo.
MNM will host Exclusive and Candid Interviews from our leading stars that will help you understand the process by which their individual journeys began and where their hard work has lead them.
Join us every Monday, as Shawn & Bob lament over who's Hot & whose Not? Plus, witness these two history buffs challenge each other's wits when remembering the athletes that paved the way from years past as well as get a glimpse into the future of tomorrow's celebrity athletes from around the globe!
"This show is a great vehicle to elevate the visibility of our leading stars and highlight those stars from yesterday's past," says Hall of Fame Bodybuilder and Host Shawn Ray. Shawn continues, "Having 10X Ms. Olympia Champion, Iris Kyle coming on our show to officially address her reasons for coming back after 6 years away to try for her record number 11 Olympia Title is simply an amazing opportunity to document and follow up on with this show being the place people can come to and hear from this legendary champion directly."
The Voice of Bodybuilding, Bob Cicherillo has been a long time Master of Ceremonies and former host of Pro Bodybuilding Weekly Radio adds, "This show is long over due. The quality of Production with our shows chief editor and producer, Niko from Wings of Strength, not only provides legitimacy to show but clarifies that we've essentially moved onto the next level and provides our sport with a breath of fresh air regarding these athletes enabling them to be showcased in the proper light, sound and production worthy of their accomplishments."
Watch Monday Night Muscle's Premier Episode with the reigning 2019 Mr. Olympia Champion & 3X Arnold Classic Winner Brandon Curry here:
Be sure to watch every Monday!
2020 Mr. Olympia Tickets are available online now: www.MrOlympia.com
Editor in Chief.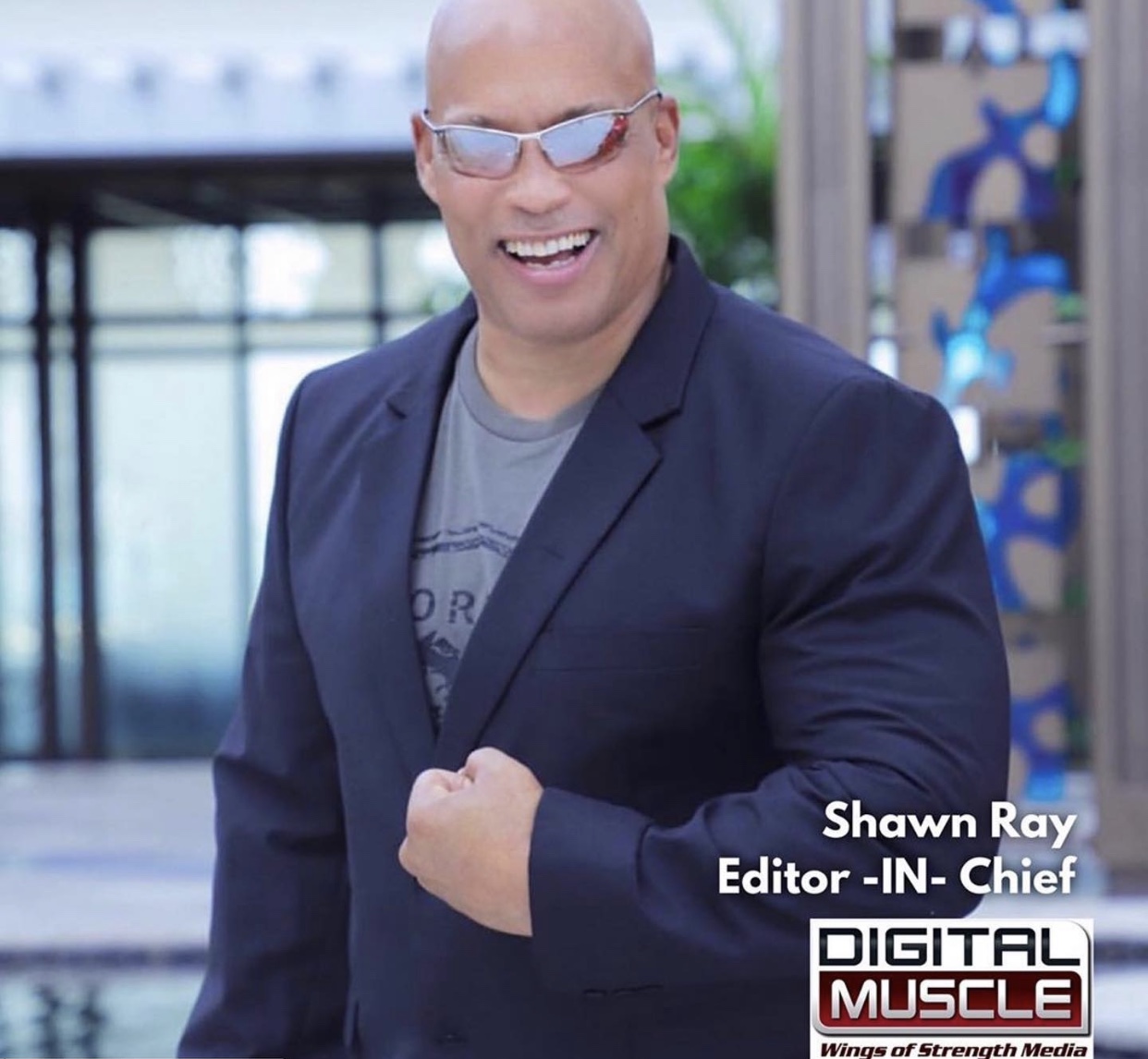 12x Olympia Top 5 Finalist, Pro Bodybuilding Hall of Fame Inductee, International Master of Ceremonies, NPC Contest Promoter, Motivational Speaker, Social Media Influencer, Fitness Journalist