The 58th running of Joe Weider's Mr Olympia Weekend is now in the history books, literally! Persian Bodybuilder, Hadi Choopan a perennial top 4 Olympia finalist accented to the Olympia Throne in grand fashion this past Saturday at the Zappos Theater in Planet Hollywood Hotel Resort & Casino. The former 212 Pro climbed his way to the top after chipping away at the base of the Olympia throne for several by placing 3rd in 2019, 4th in 2020, 3rd in 2021 until victory in 2022! The Persian Wolf is exactly who we thought he was in terms of being a threat to the establishment and Saturday night he delivered by becoming the 17th Mr Olympia winner in its 58 year history!

From the onset of prejudging on Friday night it was clear that conditioning was going to rule the show! Hadi caught the attention of the judges when executed the mandatory poses and displayed improvement and balance from previous Olympia appearances. Do Not get it twisted, Hadi won this show because he was the best not because others were off,

My precontest favorite for the W was former reigning and defending 212 Olympia Champion, Derek Lunsford who impressed the entire industry as far back as last year! Derek not only defeated the defending 2021 212 Olympia Champion, Shaun Clarida but moved up into the Open 2022 Olympia and beat 2 former Mr Olympia Winners, Brandon Curry and Big Ramy as well as Arnold Classic Champion, William Bonac to serve notice! Derek was my pre-contest favorite to win the title and he didn't disappoint. From beginning to end, Derek did everything expected of a rookie in such a deep line-up. He was poised, professional and polished. Being an Olympia 1st Runner-up is a great place to start building a foundation on his future. There is no doubt this kid has everything needed including youth to wrestle this title away from the champion.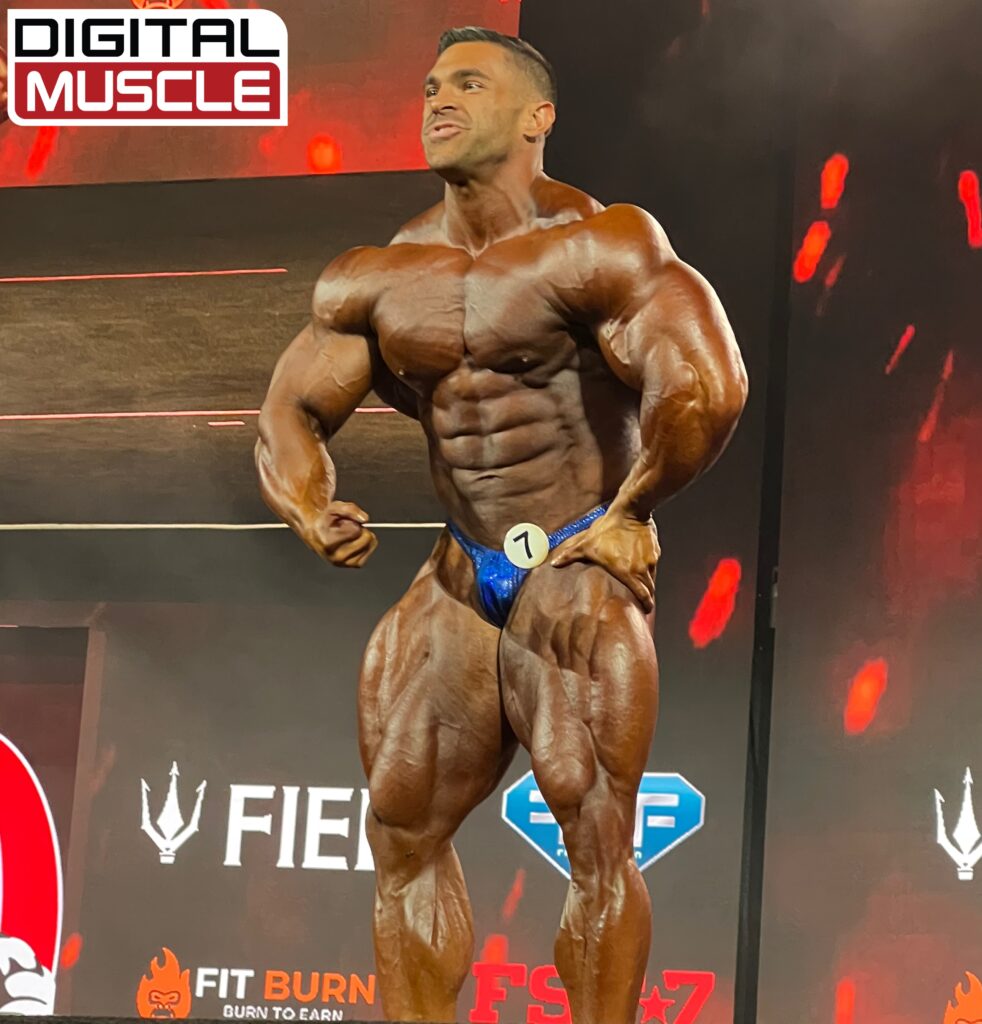 3rd place was no surprise following a strong showing at prejudging Friday night, The Mutant Nick Walker delivered the Muscle and Thickness we've come to enjoy as he continues to impress. Nick was in the mix from beginning to end as the fans wondered where he'd place based on the mixing of comparisons by the judges who I believe nailed the final placings in spades.
Soul Brother #1 and former Mr Olympia, Brandon Curry dropped to 4th place after a great run which began in 2018 where he won the Arnold Classic, Mr Olympia then went on to grab two more 2nd Place Olympia finishes and add 1 more ASC Title to his resume! On this instance Brandon displayed everything we expected of him with one exception, youth. Brandon was simple out done by the sheer youth of the guys who beat him with a sprinkle of conditioning. We've seen more detail in the past on Brandon especially from the rear however his aesthetics carried him through the weekends events where he was steady and consistent. The missing detail we've seen in the past was clearly his undoing on this night by comparison to the other top 3 finalists.
Big Ramy looked fantastic a week or so out from the Mr Olympia as he had his sights set on the "Three-Peat" that never happened. Unfortunately for the champion, the improvements Hadi made, addition of Derek Lunsford who has a "prettier physique" and the emergence of Nick Walker coming into his own, Big Ramy was left to do battle with his nemesis of the past 4 years in Brandon Curry who elevated himself over Big Ramy with his superior structure. Big Ramy was big but he needed more. Ramy appeared to have issues in his conditioning which was flat and smooth, his lower back was simply nowhere to be found, and he seemed to be a bit unsure of himself for the first time leaving the door open for the hungrier and youthful challengers like Nick and Derek to steal the show. Plain and simple, whatever Big Ramy did the last week of the show I believe cost him his title. He was too soft and smooth to hold these guys off and many had him as low as 6th place.
The prize money breakdown was as follows:
Hadi Choopan – $400,000
Derek Lunsford – $150,000
Nick Walker – $100,000
Brandon Curry – $40,000
Mamdouh "Big Ramy" Elssbiay – $30,000

We will continue to unpack the Mr Olympia Weekend all week long with a look back at history in the making with our amazing Mr Olympia athletes!
Mr Olympia "Fan Favorite Award" went to Nick Walker from sponsor & CEO, Kelly Moore at YourKratom.
Stay tuned for more results to come…..
Editor in Chief.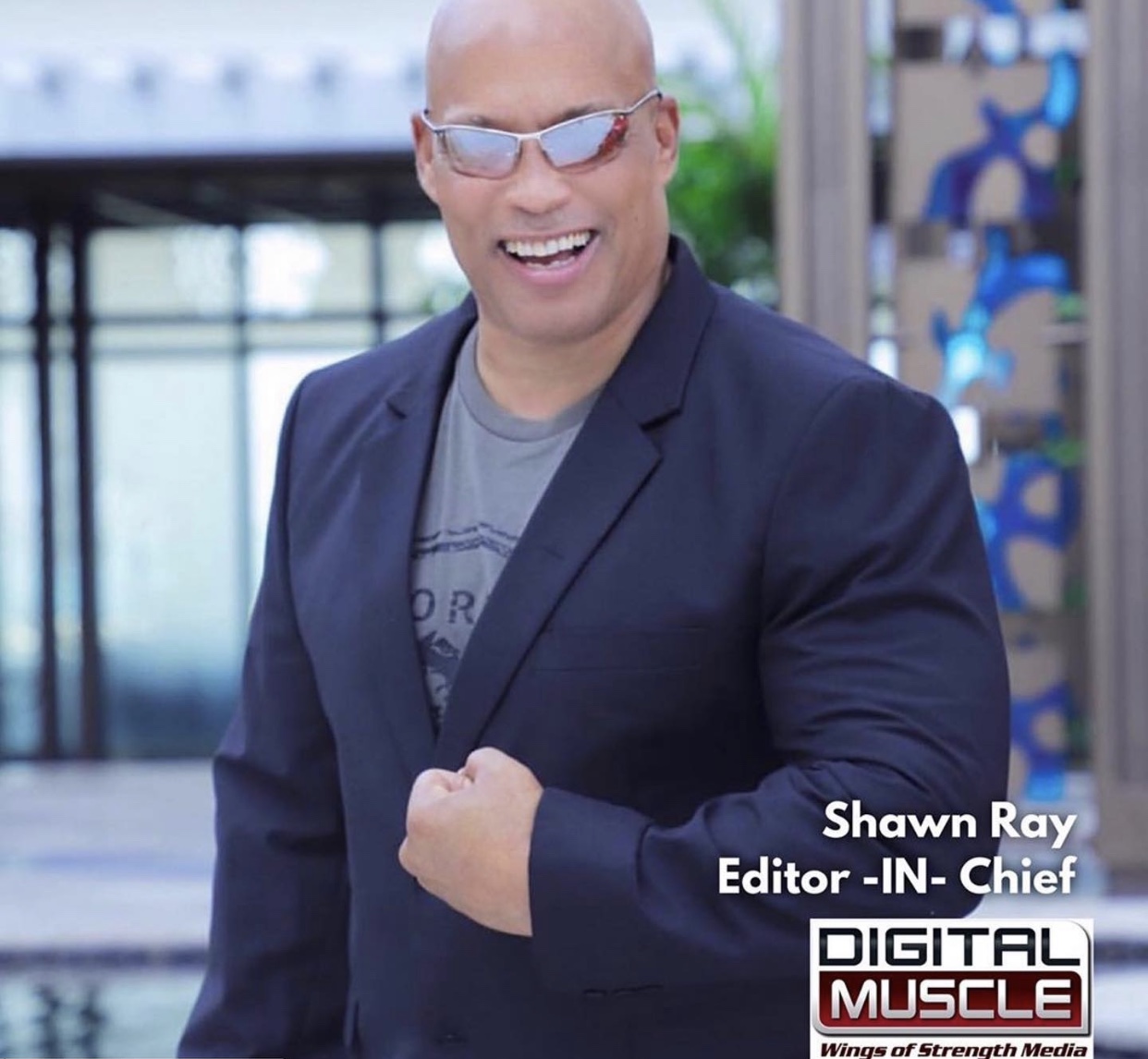 12x Olympia Top 5 Finalist, Pro Bodybuilding Hall of Fame Inductee, International Master of Ceremonies, NPC Contest Promoter, Motivational Speaker, Social Media Influencer, Fitness Journalist