By John Hansen
Photos by Shawn Ray


Arnold Classic – Day One
Day One at the 2022 Arnold Classic featured great competition in the Fitness and Figure International as well as the Classic Physique division. Many of the top contenders from the recent Mr. Olympia competition last October were back onstage in Columbus to compete in the second biggest contest in the world. There were some upsets and some close calls among the results.
Fitness International Ariel Khadr won her first Arnold Classic competition, beating 2x Arnold Classic and Fitness Olympia champ Missy Truscott in the process.
It was a great victory for Ariel who was superbly conditioned and matched up very well with Missy in the prejudging. However, it was Ariel's outstanding routine at the finals that cemented her victory at this competition. Resurrecting the "Terminator" routine first brought to the stage by former Arnold Classic champion Vince Taylor thirty years earlier, Ariel dominated this round with her energy and fantastic performance. Missy Truscott, hoping to continue her winning streak at the Arnold Classic and redeem her loss at last year's Fitness Olympia, was extremely disappointed in taking second. Truscott was in excellent shape and performed a high energy routine at the finals but it was not enough on this night to overcome the momentum of Kahdr. The other finalists in this division were Jaclyn Baker in third place, Kate Errington in fourth, Tamara Vahn in fifth place and Allison Kramer rounded out the top six.

Figure International 5x Figure Olympia champion Cydney Gillon cruised to an easy victory at the 2022 Figure International.
Showing her dominance at the prejudging, Gillon displayed the epitome of the professional figure physique with her muscular, lean and proportioned body. As she glided from each position onstage, both her physique and stage presence screamed perfection. Gillon, at only 29 years of age, may be the greatest athlete to compete in the professional figure division. She shows no sign of slowing down and could continue to dominate the figure category for years to come. In second place was Jessica Reyes Padilla from Puerto Rico. Jessica competed in six competitions between the Figure Olympia, where she placed fourth, and the 2022 Figure International and won them all. She was extremely conditioned and ripped for this competition, especially in the legs and glutes. Lola Montez has an amazing structure and great development and took a strong third place at the Figure International. Lola's legs were a strong point along with her very impressive V-taper. As she continues to refine her physique, she will keep moving up the ladder. Fourth place went Nicole Zenobia Graham followed by former Figure International champ Natalia Soltero in fifth and Bojana Vasiljevic in sixth place.

Classic Physique In what is sure to be one of the most exciting showdowns of this action packed weekend, the Classic Physique division at the Arnold Classic featured the 2-5 place finishers from the Classic Physique Olympia last year. Only 3x Classic Physique Olympia champion Chris Bumstead was not onstage at this years Arnold Classic. If everyone showed up in top condition, it promised to be a fantastic competition and it was! Terrance Ruffin, the defending champ from last years Arnold Classic and a 2x Classic Physique Olympia runner-up, was the odds on favorite heading into this contest. Despite losing ten pounds earlier in the year after contracting Covid, Ruffin was again in peak condition for the Arnold Classic. His perfect symmetry and balanced muscle mass cohesively combined to create a dominant physique in this division. At the prejudging, Ruffin was confident and poised, not feeling the need to assert his leading contender status among the young rising stars. At the finals, Ruffin again performed superbly in the posing round. Using a slower musical selection that allowed him to gracefully transition from pose to pose, Terrance showed his mastery of the craft of posing and again cemented his status as the premier physique artist among all the divisions. Not surprisingly, Terrance again won the award for Best Poser along with the $10,000 prize.
In second place was Ramon Rocha Queirozwere from Brazil. Coming out of nowhere at last year's Classic Physique Olympia, Ramon caught the attention of both the fans and the press when he placed a very strong fifth place in his first Olympia. For this contest, Ramon was extremely improved with greater conditioning and the confidence that comes with the knowledge that he was ready. Ramon is one of the taller and bigger competitors in the Classic Physique division. He has excellent muscle size and thickness, particularly in the legs, arms and back. At the prejudging, he moved ahead of leading contenders Breon Ansley and Urs Kalecinski and was challenging Ruffin for the title. At the finals, under the excellent lighting at the Battelle Ballroom, Ramon appeared even harder and more ripped. The close gap between Ramon and Terrence got even tighter and it appeared as if Ramon would pull an upset and beat the defending champ. In the end, he took a close second place but won the hearts of the fans and impressed the judges in the process. Third place went to another rising star in this division, Urs Kalecinski from Germany. At only 23 years of age, Urs gained a lot of attention last year after winning the Tampa Pro and placing fourth in his first Classic Physique Olympia. Urs has a similar structure to Chris Bumstead and he matched up with him very favorably at last year's Olympia with his height, wide shoulders and outstanding vacuum pose. Urs was again in top condition for this contest was pushed into third place by the excellence of Ruffin and the massive ruggedness of Ramon. If Urs can continue to make improvements and add some more quality mass to his big structure, he will make some waves at the Classic Physique Olympia later in the year.

Former Arnold Classic Physique winner and 2x Classic Physique Olympia champion Breon Ansley placed fourth in this tough line-up. Breon was in excellent shape for this competition, improving on his Olympia condition from last year. He has fantastic leg development, great arms and an outstanding back that matched up well with Ruffin in the rear double biceps pose. Credit to Ansley for continuing to come back and fight the fight after losing the Classic Physique Olympia title in 2019. He has an amazing physique that deserves to be up there with the best in the world. Michael Daboul, originally from Syria and now living in the United Kingdom, was a strong fifth place. Michael has good size and a big structure and he was in excellent shape for this competition. Peter Molnar from Budapest, Hungary was in sixth place. Peter has huge arms and freaky proportions and he is a welcome addition to the IFBB pro league with his outstanding physique.

Editor in Chief.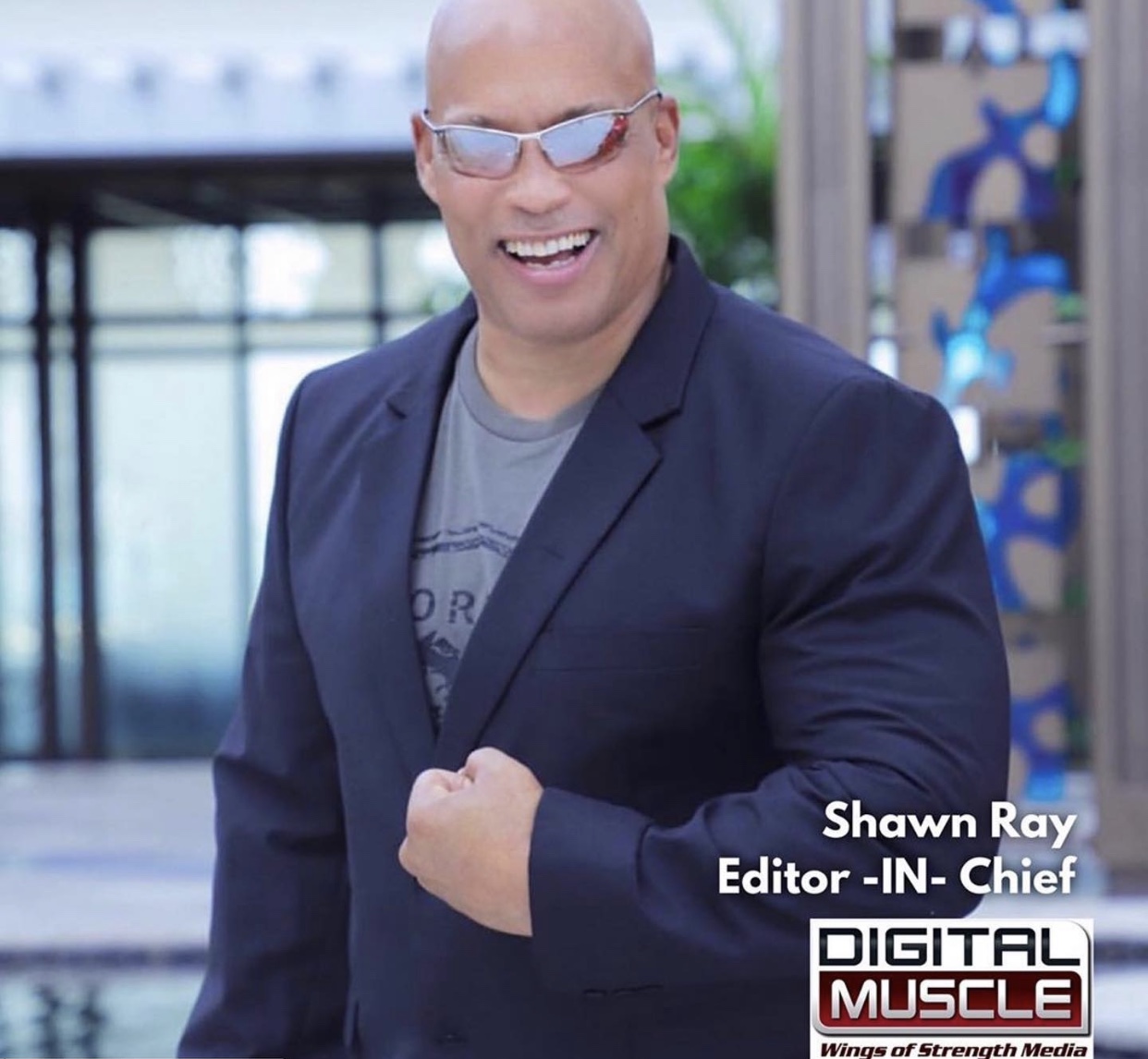 12x Olympia Top 5 Finalist, Pro Bodybuilding Hall of Fame Inductee, International Master of Ceremonies, NPC Contest Promoter, Motivational Speaker, Social Media Influencer, Fitness Journalist