By Shawn Ray
The Sultan of Symmetry, Kenny "FLEX" Wheeler began his bodybuilding journey in Fresno, California as a young skinny teenager who spent a lot of time practicing Martial Arts. He wasn't born with a Silver Spoon in his mouth and everything he achieved he alone takes credit for. Flex grew up with nothing. He was athletic, skinny and ambitious none of which were indicative of the future Hall of Fame Bodybuilding Career he'd later build for himself which would garner global recognition and respect from anyone who's ever dared to dream the seemingly impossible dream.

This March 2-6th in Columbus, Ohio during the 35th Edition of the Arnold Sports Festival, the man himself, Arnold Schwarzenegger will present Flex Wheeler with one of our sports highest honors, the Arnold Lifetime Achievement Award which is presented annually to an elite contributor, which includes: overachievers, icons and legends who've become leaders in the fitness industry. Some of the previous recipients include: Rich Gaspari, Lenda Murray, Joe Weider, Jim Lorimar, Jack LaLanne, Sly Stallone, Cory Everson, Triple H and most recently Ronnie Coleman.

Flex has had a glamorous Bodybuilding Career littered with many visits to the hospital and victory podium over a 20 year run. His bodybuilding achievements are legend and many of his peers believe he's one of the Uncrowned Mr. Olympia athletes that never was.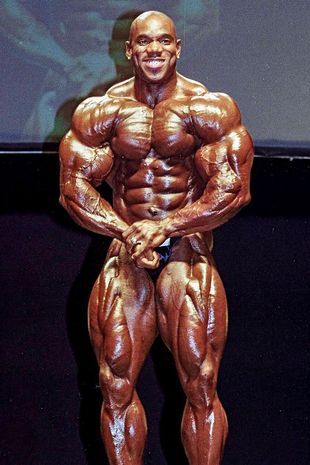 During Flex' rookie year in 1993, we witnessed his unbelievable achievements in winning 3 of his first 4 Pro Shows that included a Mr Olympia 1st Runner-up finish in 1993 to Dorian Yates in Atlanta, Georgia. The accomplishments of what Flex did in 1993 were on the heels of winning the NPC Overall Mr. USA Title in 1992 to earn his Pro Card!

Prior to Flex earning his Pro Card in 1992, he became the Overall Winner of the prestigious NPC Mr. California joining an established fraternity of prior inspirational bodybuilders like; Bob Paris, Rory Leidelmeyer, Mike Christian, Troy Zuccolotto, and yours truly, Shawn Ray.


Following Flex' 1993 Pro Rookie of the Year feats of amazement, the universe that he created would come tumbling down in a high speed car accident that nearly cost him his life. Flex was driving home from a night out in the town south bound on the 10 freeway heading towards Venice Beach at around 140mph when his car flipped and rolled over and over and over again fracturing his neck and putting him in the hospital where doctors would fight to keep him alive!
This challenge would be the first of many battles Flex would have to fight his way back from as it was actually the beginning of many future hospital visits along the winding road to obstacles Flex would be forced to navigate while keeping his career alive. In 1997, Flex would marry then later father 3 more kids in the coming years adding to his previous 2 children he had already.
Making things more amazing, Flex would raise a growing family on his way to winning a record 4 Arnold Classic Titles and garnered 3 Mr. Olympia 1st Runner-up finishes to go along with his 5 Pro Ironman Championships and 15 Pro Titles won around the world essentially solidifying his status as one of the world's best built men!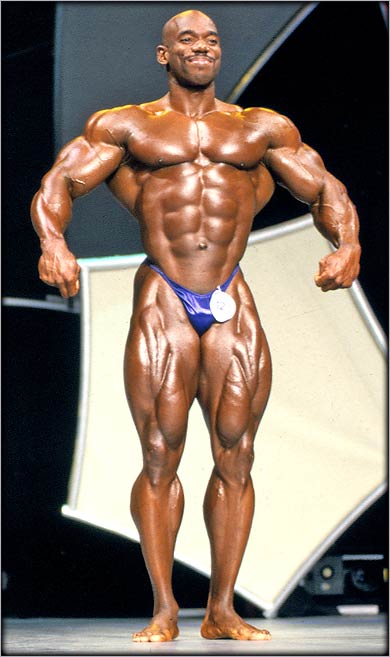 Flex' rise to fame came with health issues he'd be forced to battle throughout his pro career following the near fatal car accident in 1994. Flex would soon realize he had Kidney issues that would affect his ability to properly prepare and recover from competing ultimately costing him his career in 2004. Flex would under go a complete Kidney Transplant effectively closing the door on any prospect of future competition. It was at this time Flex would begin to reinvent himself first by producing his life story in print with the release of the book "Flexibility."
Flex in retirement and recovery ventured into many other sectors of the sport including promotion of the NPC Flex Wheeler Classic in Minnesota, Product Endorsements, Personal Appearances, Commentaries and even personal training.
Flex would collaborate on a video documentary produced by Gary Phillips regarding his life and times in bodybuilding with commentary from his peers and journalists available online.
After many years in retirement, Flex got bit by the bodybuilding bug once again at the age of 52 and decided to jump into the newly created Classic Physique Olympia for one last ditch chance to grace an Olympia stage. Against the better judgment of his peers but to the delight of his legions of fans around the world Flex began a new journey. A downsized Flex Wheeler is not something his peers wanted to see but a competitor on stage is all Flex thought himself to be his entire life so the challenge although daunting, was a welcome one he needed in his life at the time even while doing battle with a donated Kidney.
Watch 2017 Olympian Posing Routine:
https://youtu.be/SzpmHxuoypg

Life after the stage has proven to be as challenging for Flex as it was onstage. In October of 2019, Bodybuilding legend, Flex Wheeler was rushed to the hospital to have emergency surgery on his right leg due to complications from a collapsed vein. Unfortunately, Flex Wheeler had his right leg partially amputated. This would prove to be just another challenge that Flex would turn to fight rather than retreat.
Trials & Tribulations of a Legend
It's well documented that Flex has struggled with Depression and Pain nearly his entire life however, on the surface it appears that he has turned the corner as he ventures deeper into reinventing himself as a Mentor, Trainer and Product Pitchman as of late. Flex has trained champions and has been helping others improve their quality of fitness both Online and In-Person with his many years of training experience. Flex has become relatable to athletes facing challenges of their own and similar to his.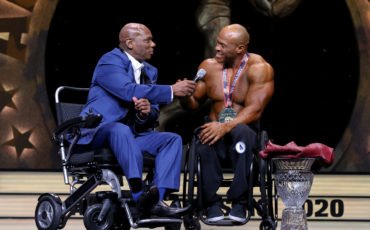 This March 4th in Columbus, Ohio in front of a legion of fans and his peers, Flex will receive the Arnold Lifetime Achievement Award for his body of work and his contributions to the sport from Arnold Schwarzenegger himself center stage nearly 30 years after he won his first Arnold Classic Title!
For many years the tradition of the Arnold Classic has been recognizing athletes who continue to grow and contribute to the sport in a way that only they can.
Arnold will play host to past Arnold Classic Winners in the midst of a hectic weekend anchored by the Lifetime Achievement Award Presentation to Flex Wheeler who once again is recovering from shoulder surgery with another slated for his near future as he approaches his 58th birthday this summer.

Flex is many things but as of late we've come to know him as a fierce fighter who welcomes the challenges and the struggles as he continues to forge his way through life blazing a trail of perseverance, dedication and determination all the while brokering deals and making promotions that keep him at the center of Bodybuildings universe!
Congratulations to Flex Wheeler on all that you've done and for all that lies ahead. You are a true Iron Warrior never giving up nor giving in to the struggle and always welcoming to the Challenge!
Editor in Chief.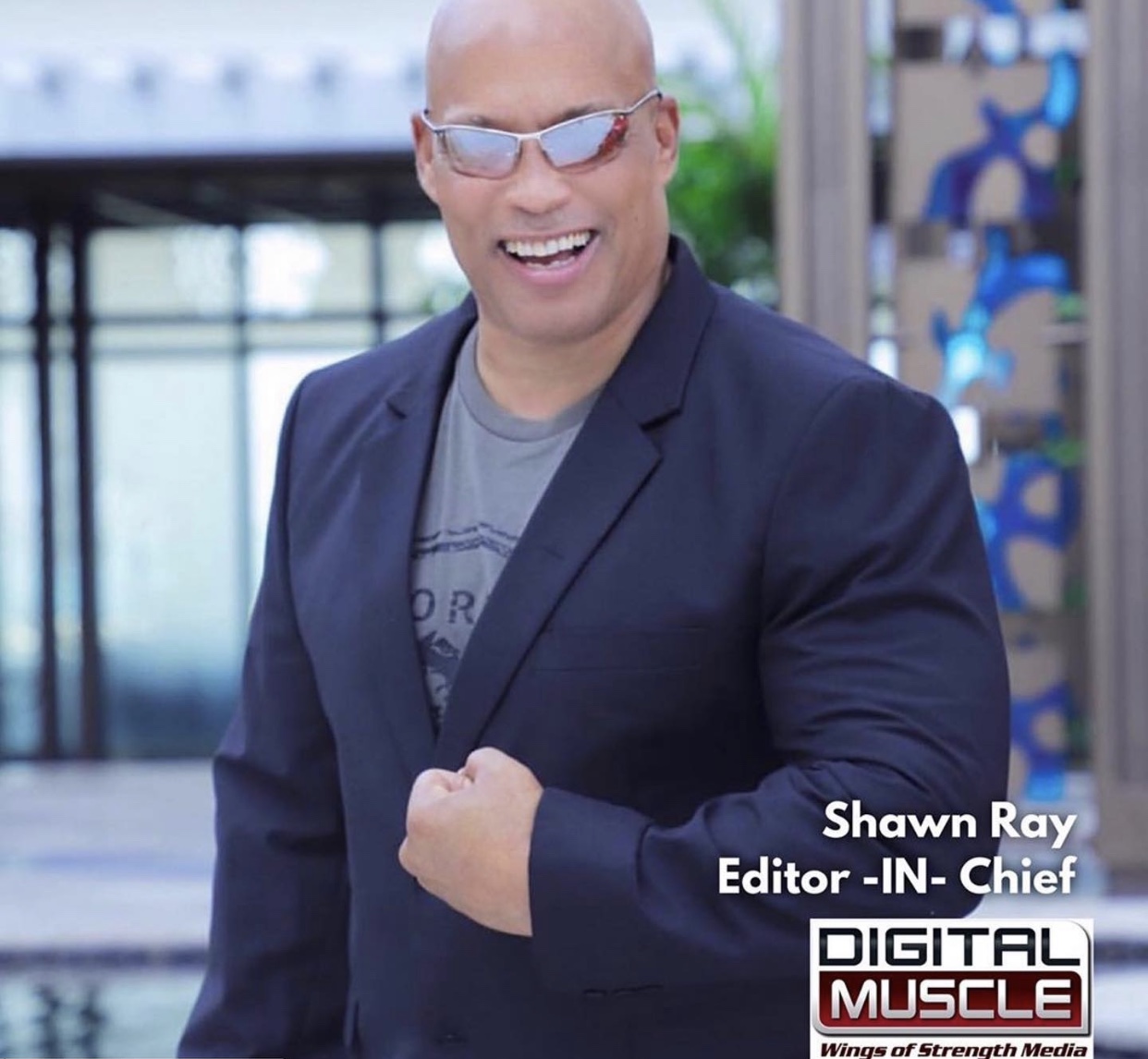 12x Olympia Top 5 Finalist, Pro Bodybuilding Hall of Fame Inductee, International Master of Ceremonies, NPC Contest Promoter, Motivational Speaker, Social Media Influencer, Fitness Journalist