By Shawn Ray
Monday Night Muscle Hosts, Shawn Ray & Bob Cicherillo share a passion and history in the sport of bodybuilding that has stood the test of time. We competed as Teenagers as far back as 1984 & 85′ at the NPC Teen National Championships in Detroit, Michigan and Atlanta, GA. and again later in 1986 at the NPC Jr. National Championships in Niagara Falls, Ny. We both have become NPC/ IFBB Pro League Contest Promoters along with serving the industry as Pro Athlete Representatives and International Master of Ceremonies worldwide all while covering and promoting the sport of bodybuilding.
Today's episode of MNM is chalk full of conversation that shares our personal experiences and views on the hot topic of Race and Racism in bodybuilding more specifically discussing one legends views, posts and recent conversations on how Racism has had a lasting affect on his journey and personal opinion of the founding father of the sport of bodybuilding, Joe Weider.
Our conversation covers our varying opinions on legendary bodybuilder, Robby Robinson's thoughts and opinions from his perspective on The Master Blaster, Joe Weider specifically feeling slighted because he's Black. The discussion leads us into the infamous controversy over the Joe Weider "Bust" which Robby claims is his body however, it's not clear even if it was him, exactly what Robby wants or wanted in return?
Robby spoke of Joe Weider as being a Racist years before being crowned the 1st ever 1994 Masters Mr. Olympia Winner in Atlanta, Ga. and it begs the question of why the IFBB federation Joe owned would allow this victory to take place if he was so racist not to mention on the heals of 3 prior Black Mr. Olympia Winners in the form of 3X Champion, Sergio Oliva, Chris Dickerson & 8X Winner, Lee Haney whom all won the sports most prestigious event in the 60's, 80's and 90's which spanned Robby's entire career?
Bob & I banter back in forth, trying to analyze the why & how logic of Robby's mindset in this epic episode where both of us as commentators with over 35 years of experience on and off the Pro/ Am Stage. This sport is made up of multi-ethnic and religious collection of athletes from around the world and with us both being very opinionated about Robby's take & view of the Late Joe Weider we manage to interject our personal thoughts about race in bodybuilding.
Tune in Monday, July 20th for a Must See Episode, as well as our up to date conversation that includes various perspective on the upcoming 2020 Mr. Olympia Line-up this December 17-20th in Las Vegas.
Tickets Available Online Now:
www.MrOlympia.com
To watch Episode 2 Click Link Below:
Editor in Chief.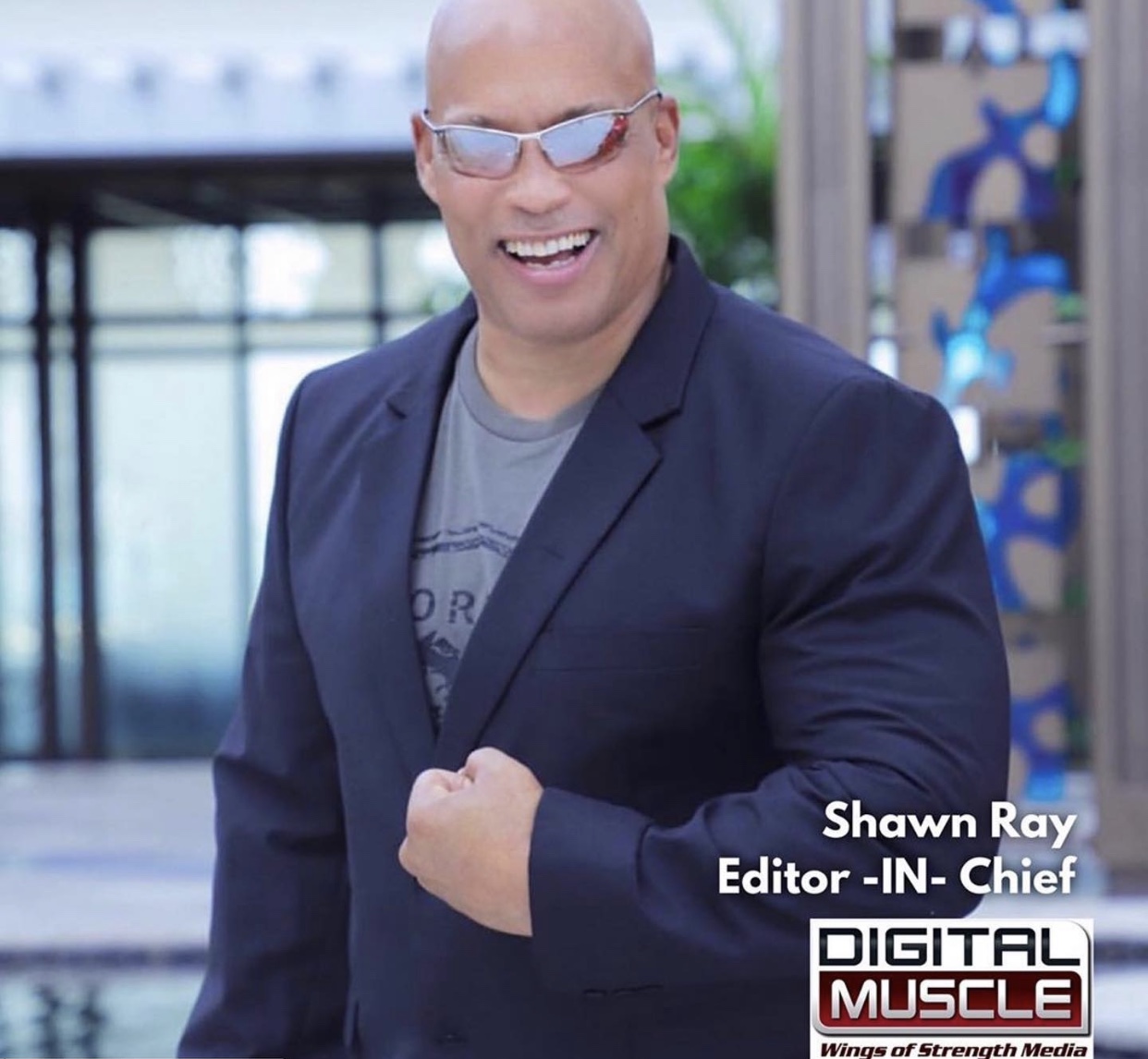 12x Olympia Top 5 Finalist, Pro Bodybuilding Hall of Fame Inductee, International Master of Ceremonies, NPC Contest Promoter, Motivational Speaker, Social Media Influencer, Fitness Journalist