by Shawn Ray
This December 15-18th at Planet Hollywood's amazing Zappos Theater the 58th Joe Weider Mr. Olympia returns to Las Vegas, Nevada!
The past two years have been challenging for most people, sports fans and businesses worldwide as we battled through a global pandemic that in some regions of the world still rages on however, The Business of Bodybuilding is resilient and rumbles on with what is to be potentially the Biggest and Best Mr. Olympia Weekend in the sports History! Throughout the pandemic our world- class athletes have been hard at work fighting back by building their bodies through hard training and dieting to build up their immune systems and resist the sickly viruses that have raved many who are susceptible to getting sick. Since 1999, the Joe Weider Mr. Olympia called Las Vegas home first in 1999 at Mandalay Bay Resort & Casino then in 2006 at the Orleans Arena before moving temporarily to Orlando, Florida the past two years where we witnessed the Egyptian, Big Ramy won his past two Mr. Olympia Titles!
Las Vegas played host to exactly 6 of the past 16 Mr. Olympia title holders since 1999: Ronnie Coleman, Jay Cutler, Dexter Jackson, Phil Heath, the Late Shawn Rhoden and Brandon Curry.
During the Mr. Olympia Weekend there will be many activities and events taking place most notably is the return of the Olympia EXPO being held at the all new Venetian Expo & Convention Center located at:
• 3377 S Las Vegas Blvd
Las Vegas, NV 89109

Also, you won't want to miss the Amateur Olympia festivities presented by sponsor Trifeca which take place on December 12-14th

EVENT INFORMATION
Athlete Check-in:
Venue: Planet Hollywood Hotel and Resort
Date: December 12th
Time: 4:00pm – 9:00pm
Amateur Olympia Event:
Venue: Planet Hollywood Hotel and Resort
Date: December 13th & 14th
Event Day Schedules:
7:30AM – DOORS OPEN TO THE PUBLIC 8:00AM – NPC PRE-JUDGING BEGINS
FINALS BEGIN 1 HOUR AFTER PRE-JUDGING ENDS
Tuesday, December 13th, 2022
Masters Women's Bodybuilding 35+
Open Women's Bodybuilding
Masters Women's Physique 35+
Open Women's Physique
Masters Figure 35+
Open Figure
Masters Bikini 35+
Open Bikini
Fitness
Masters Women's Wellness 35+
Open Women's Wellness
Wednesday, December 14th, 2022
Masters Bodybuilding 35+
Open Bodybuilding
Masters Classic Physique 35+
Open Classic Physique
Masters Men's Physique 35+
Open Men's Physique
There is a lot happening the weekend of our sports biggest show besides just bodybuilding and fitness in the entertainment capital of Las Vegas for example:
Singer, Adele has just signed a Residency at Planet Hollywood!

Las Vegas plays host to the NFL's Las Vegas Raiders (home schedule TBA)

The Las Vegas Strip offers many Shows like:
Cirque du Soleil, Magicians David Copperfield and Criss Angel, Michael Jackson's ONE, Beatles LOVE, Blue Man Group, Mystere by Cirque, JABBAWOCKEEZ, Laugh Factory and more……..!

There's nearly $1.5 million dollars up for grabs in 10 different pro divisions alone with History in the making for our over 200 Pro plus competitors!
VIP Tickets are already Sold Out but there are plenty of seats available in the state of the art theater at Zappos so make reservations early:

The perfect Holiday Gift is available now, A Week in Las Vegas with the Worlds Best Athletes competing for the Worlds Biggest Prize!
Who will be next?
Get all your Olympia Weekend Information right here:
https://mrolympia.com/weekend-schedule
Editor in Chief.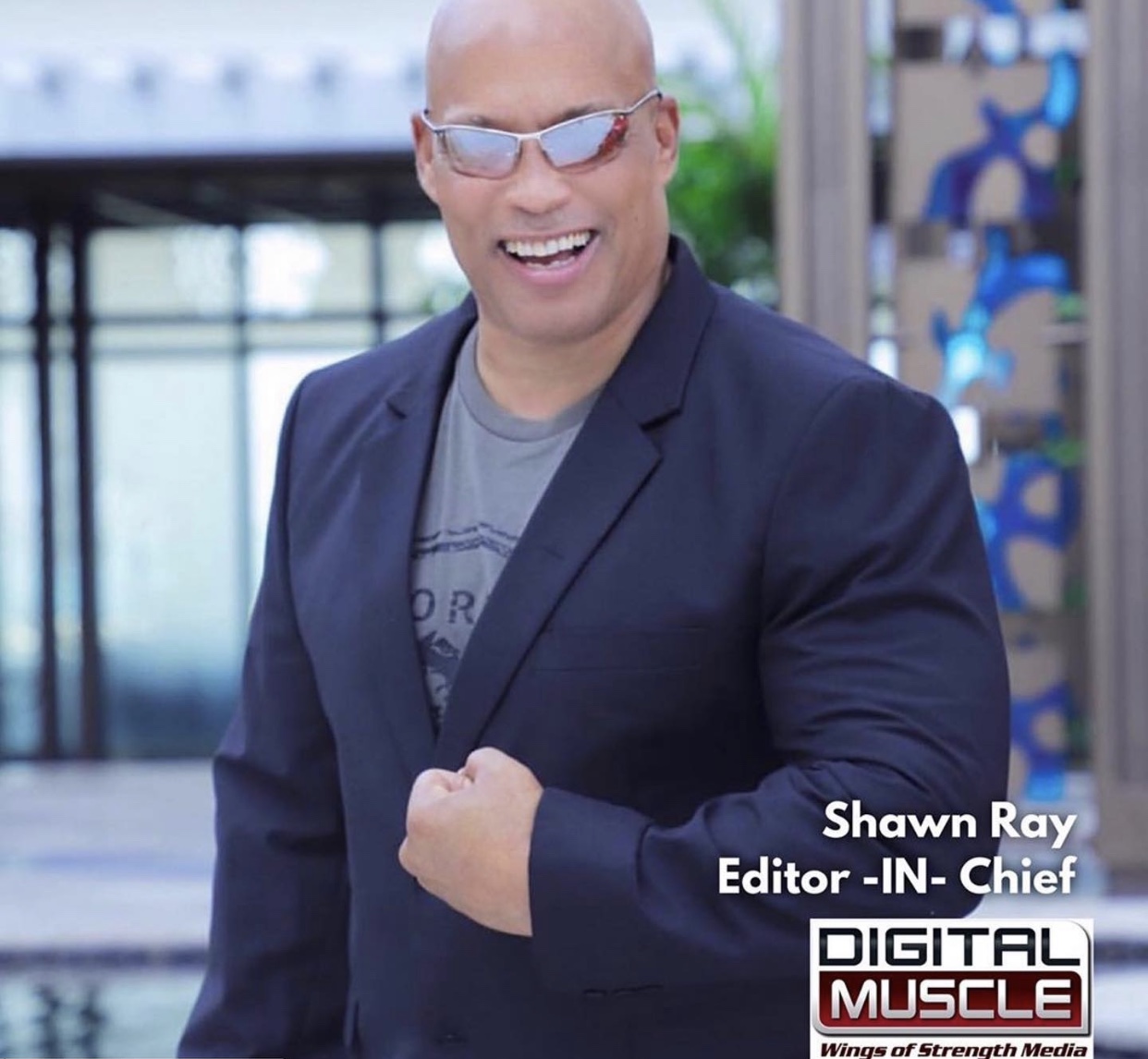 12x Olympia Top 5 Finalist, Pro Bodybuilding Hall of Fame Inductee, International Master of Ceremonies, NPC Contest Promoter, Motivational Speaker, Social Media Influencer, Fitness Journalist