The Sandow Trophy
By Shawn Ray
The year 2017 marked the end of an era when 7X Mr. Olympia, Phil Heath won his last Pro contest and consecutive Sandow Trophy. The former, NPC USA Champion walked off the Olympia stage with uncertainty in the air as he battled some stomach issues and and the heat of a future dominate Olympia challenger in the form of Big Ramy. For years Phil had won this title with little or no real challenge from his peers but in 2017 whispers of "chinks in the armor" began to fill the arena and the aura of dominance was slowly withering away.
Big Ramy vs Phil Heath 2017
The 2018 Mr. Olympia contest would shatter the glass ceiling inside the Orleans Arena based in Las Vegas, Nevada that hosted previous Mr. Olympia title runs of Ronnie Coleman and Jay Cutler who along with single digit champions, like Dexter Jackson and soon to be Mr. Olympia, Shawn Rhoden.
Shawn did not appear out of obscurity, he had won the 2009 North American Championships to earn his Pro Card and later would win shows like British Grand Prix, Arnold Classic Europe, Australian Pro, Tampa Pro, San Marino Pro and garner a top 5 Mr. Olympia finish before leap frogging over all the would be Olympia challengers to knock off 7X Defending Champion, Phil Heath in head to head competition to become the fourteenth winner of the Olympia Title since 1965.

Shawn had done what No man could do in seven consecutive years and that is, he beat Phil Heath on the Mr Olympia Stage! Soon there after, Shawn would have legal issues involving serious allegations of Rape that would land him suspended from competition pending his legal issues being dealt with and would find himself watching the 2019 Mr. Olympia battle take place from the audience as a spectator. Shawn later passed away due to Heart Failure in the year 2021, never settling his legal issues to clear his name and without ever defending his Mr. Olympia title.

The 2019 Mr. Olympia contest was shaping up for something new and unfamiliar to take place since 1998, a vacant title was up for grabs! Shawn Rhoden the defending champion had been sidelined and on suspension while the 2019 Arnold Classic Champion, Brandon Curry was in the process of trying to repeat history that only two men before him had accomplished and that was, to win an Olympia and Arnold Classic Title in the same calendar year. Ronnie Coleman in 2001 along with Dexter Jackson in 2008, were the only men to be able to pull off a feat of this magnitude and now Brandon, a former Mr. USA Winner had set his sights on snagging the Sandow Trophy and securing his place in history as Number 15 on the Mr. Olympia winner list!

Brandon went on to win the 2019 Mr. Olympia title and has since spent the last two years on the Mr. Olympia stage as a 1st Place Runner-up finalist!
The 2017 Mr. Olympia first runner-up, Big Ramy finally arrived during a CoVid19 pandemic year of preparation in Orlando, Florida full, dry and confident to wrestle the Sandow Trophy from the grasp of Brandon's hands in a unanimous victory making him the sixteenth winner in the history of the Mr. Olympia weekend!
The 2021 Mr. Olympia Weekend would return to Orlando, Florida for a second consecutive year after a 22 year run in Las Vegas, Nevada as Covid-19 was still an issue regarding events being held with gatherings of 100 or more people well, the entire Olympia line-up was in excess of that which is why the state of Florida was the ideal place to hold the event due to no crowd gathering restrictions which suited the athletes and East-coast fans just fine.


Big Ramy would go onto to repeat as the champion in 2021 based on the criteria of 2021: Size, Condition and Posing. These three criteria gave the big guy from Egypt the same advantages he had the previous year and his challengers have yet to come up with any kind of solution to prevent him from winning a third title in 2022 as the Mr. Olympia Weekend returns to Las Vegas this December!

This past March, Brandon Curry fired the first shot by winning the 34th Annual Arnold Classic Ohio for his second time.

This years Mr. Olympia stage is set for an epic battle as we witnessed Brandon Curry return to the winners circle, Big Nick Walker taking time off to rest and grow, William Bonac just won the Boston Pro allowing himself some time to work on a few things before ramping up again for another run in mid-December.

You won't want to miss this historic event returning to Planet Hollywood on the Las Vegas Strip along with the return of the amazing Olympia EXPO at the Venetian Convention Center December 16-18th.

Don't miss out on the action and stay tuned to the Olympia updates on Instagram at: @MrOlympiallc
Editor in Chief.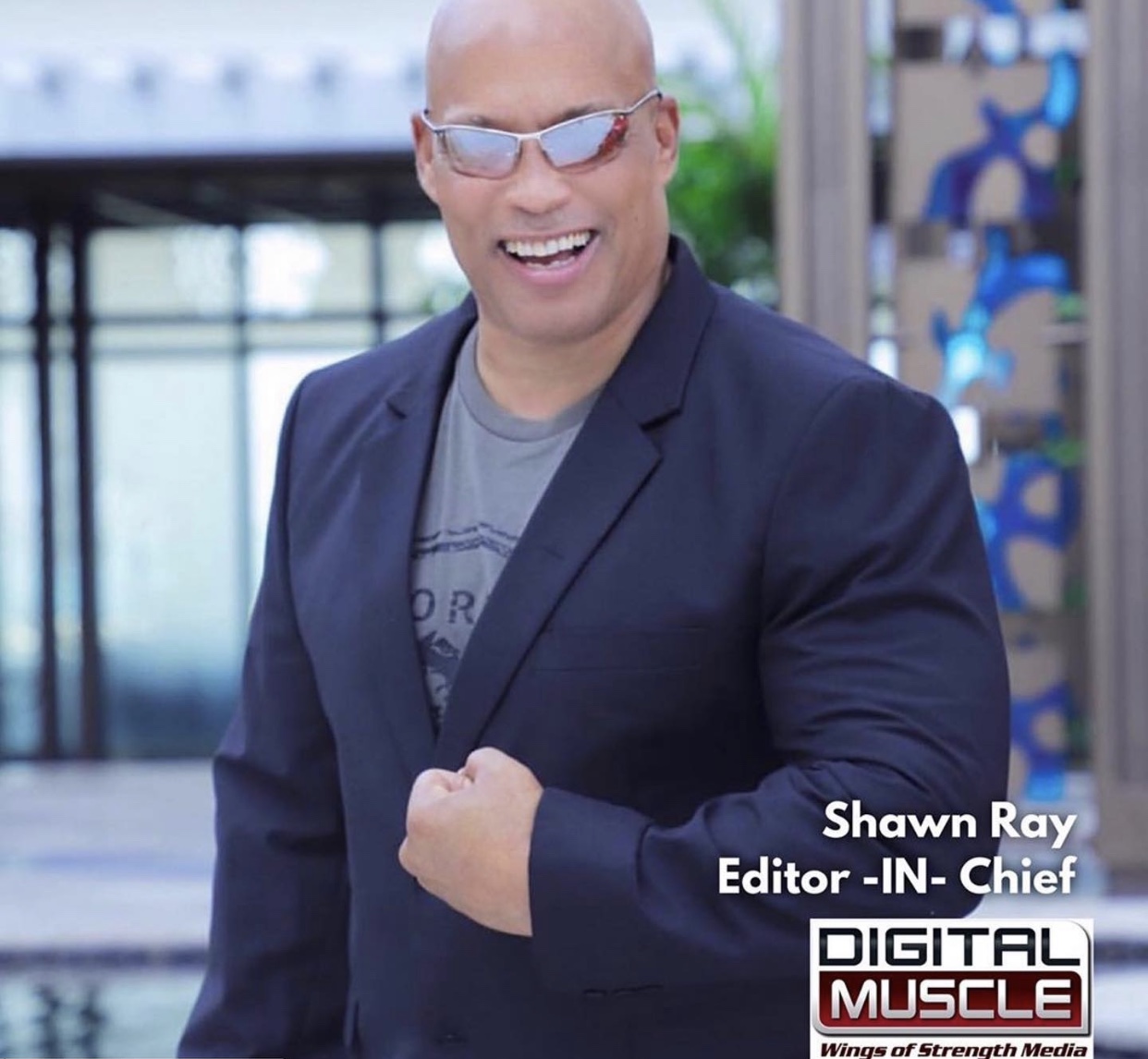 12x Olympia Top 5 Finalist, Pro Bodybuilding Hall of Fame Inductee, International Master of Ceremonies, NPC Contest Promoter, Motivational Speaker, Social Media Influencer, Fitness Journalist