By John Hansen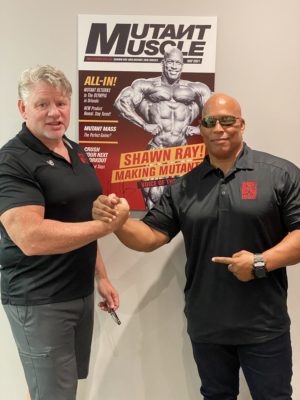 -Shawn Ray signs with Mutant Nation-
Hall of Fame Bodybuilder Shawn Ray has officially signed with Mutant Nation. In a press release on July 20th, 2021, the supplement company, CEO Jim McMahon announced their new partnership with Shawn "with the mission of sharing his wisdom, techniques, motivation and nutrition tips that helped him become one of the most accomplished and prolific bodybuilding champions of all time" Shawn Ray began his bodybuilding journey way back in the mid 1980's when he started competing in teenage bodybuilding contests after a successful run playing high school football.
Meeting 2x Mr. Universe, John Brown at the gym in 1983, the pro bodybuilder immediately recognized the potential in the teenage Ray and took him under his wing to teach him what it takes to be a champion bodybuilder. Under Brown's tutelage, Shawn won the 1983 Teenage California Gold Cup, the 84′ Teenage Mr. Los Angeles and the 84′ Teenage California.

In 1985, Shawn won the Overall NPC Teenage Nationals as well as the IFBB Junior Mr. World title that same year. After this successful introduction to the sport of bodybuilding, Flex Magazine featured Shawn on the June, 1986 issue. The following year, Shawn took a close second place to overall winner Eddie Robinson at the 1986 NPC Jr. Nationals at only 20 years old. In 1987, however, Shawn Ray revealed a physique that was ready to dominate the best amateur bodybuilders in the country. He won the NPC California Championships in May before setting his sights on the NPC Nationals. At only 22 years old, Shawn won one of the most competitive light heavyweight classes ever at the NPC Nationals in Atlantic City, New Jersey.
In the overall posedown, Shawn was victorious over class winners Phil Hill, Vince Comerford, Joe Grossi and Robert Enriquez to win the overall title. He was the youngest bodybuilder to ever win the prestigious NPC Nationals. Beginning his professional bodybuilding career in 1988, Shawn Ray was one of the most popular and enduring pro bodybuilders during his era. His first professional win took place at the 1990 Pro IronMan Invitational where Shawn defeated Mike Ashley, Gary Strydom, J.J. Marsh and Vince Comerford to claim the first Pro IronMan title. One year later, Shawn won the 3rd Annual Arnold Classic competition in 1991.

But it was Shawn's competitive career in the Mr. Olympia contest that defined him as one of the most consistent and competitive bodybuilders in the sport's history. Beginning in 1990 and all the way up to his final contest in 2001, Shawn Ray placed in the top five at the Mr. Olympia contest for 12 consecutive years. It is a testament to his consistency, determination and physique excellence to be judged as one of the top five bodybuilders in the world for 12 years in a row, a record that has never been duplicated.
"Our whole organization is thoroughly energized by our association with Shawn," stated Mr. McMahon. "MUTANT has never been interested in average and I couldn't think of a better partnership to represent our goal of helping driven athletes reach a higher plane of performance than such a dominant force in bodybuilding, both on stage and off."

Shawn Ray's new role as a Global Brand Ambassador with Mutant Nation adds to his other roles including; Digital Muscle Media Editor in Chief, NPC/IFBB Promoter of Hawaii's biggest show, the Shawn Ray Hawaiian Classic, Mr. Olympia PPV Commentator, Global Master of Ceremonies, Realleader USA Gym Equipment International Spokesman, as well as his sponsorships with S-Force, Mr. Tortilla and FasciaBlaster.

Take advantage of the Shawn Ray Mutant Discount by using this link – https://www.iammutant.com/?aff=139
Mutant is an Official Sponsor of the October 7-10th Mr. Olympia Weekend in Orlando, Florida be sure to visit their Booth and try their amazing Supplements!
Mr. Olympia Tickets On-Sale Now: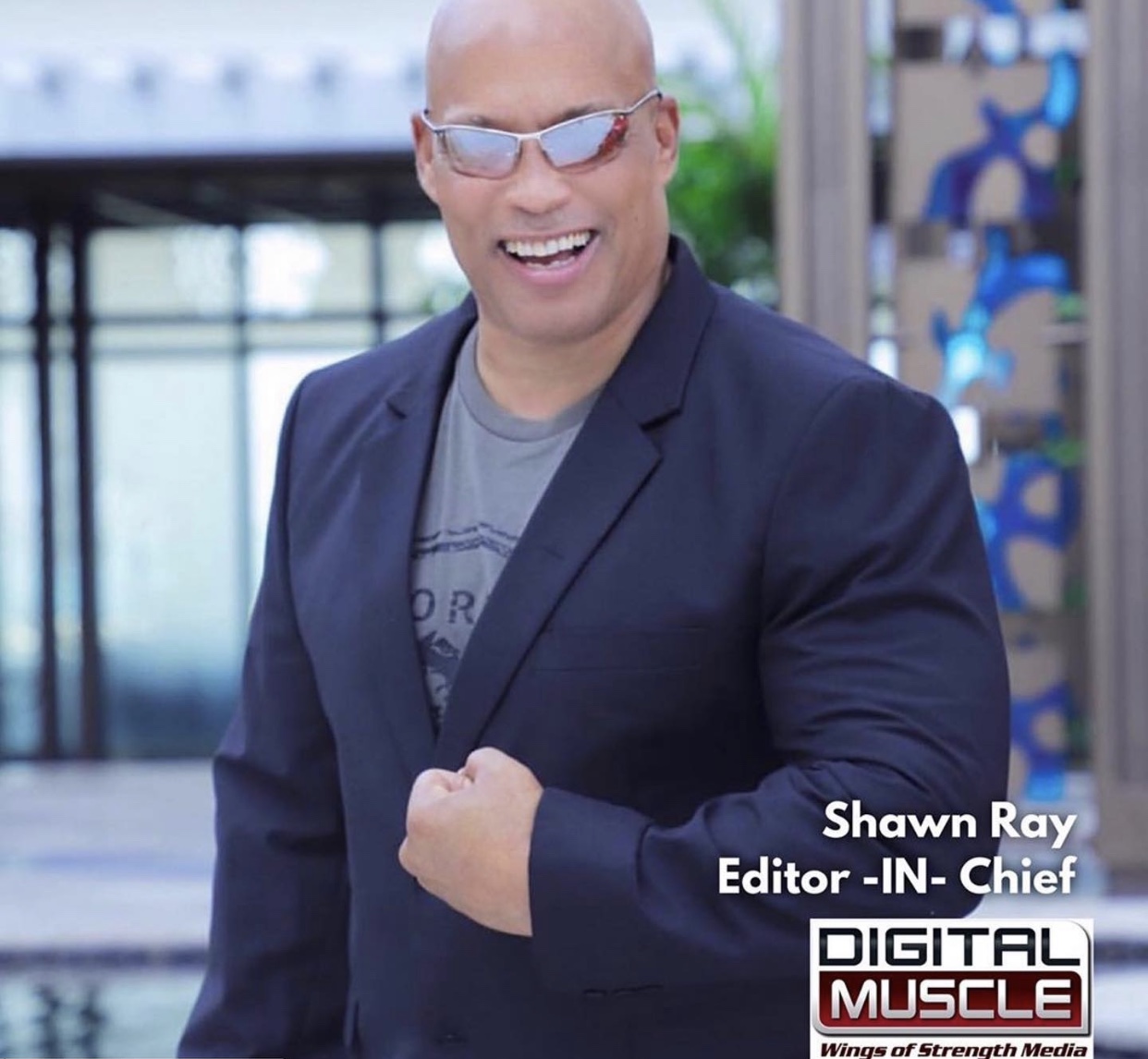 12x Olympia Top 5 Finalist, Pro Bodybuilding Hall of Fame Inductee, International Master of Ceremonies, NPC Contest Promoter, Motivational Speaker, Social Media Influencer, Fitness Journalist