By Shawn Ray
The Mr. Olympia contest began in 1965 where the world was introduced to its first champion in the form of Larry Scott who would go onto win the 66′ title as well. It's been 57 years since that happened and only 15 world champions have since held the title of Mr. Olympia.


Fast forward to 1985, a Cuban born NPC Middleweight Champion by the name of Lee Labrada would earn his IFBB Pro Card by winning the IFBB Mr. Universe Title at a diminutive height of 5'6 and a paltry 185lbs.
Very complete and classically built, there was not a lot of expectations heaped upon Lee however, he made the most of what he had to work with and the rest would be history as they say. Lee would go onto become an elite pro bodybuilder and a 2X Olympia 1st Runner-up to go along with his 22 professional bodybuilding titles and Hall of Fame Status.

At 61 years of age now Lee, the CEO of Labrada Nutrition sailed off into the sunset to raise his family of 3 boys, Hunter, Blade & Pierce along side his wife of 35 years, Robin with his 6 year old granddaughter, Brooklyn in tow.

That's one story that has a happy ending however while Lee was making history as a Hall of Famer, it is his son Hunter who chose to go into the "family business" and keep the Labrada name alive in the conversation as it relates to the history of the Olympia Weekend which takes place October 7-10th in Orlando, Florida.
www.MrOlympia.com

The Olympia story line gets interesting post Lee Labrada era as he retired for good in 1995 with the Arnold Classic being his swan song.
https://youtu.be/MVgdPgqYldI
May 17, 1992, Lee was blessed with his first of three sons naming his first, Hunter who was conceived during the weekend of the 1991 Olympia weekend Lee states.


Hunter was bit by the bodybuilding bug and was soon making waves prior to his streak of winning his first 7 shows prior to his 8th place finish at last years Mr. Olympia weekend!

Hunter won the Branch Warren Classic, NPC National Overalls, Tampa Pro and recently the 2021 Chicago Pro held in Atlanta, Georgia in order to qualify for this years Mr. Olympia contest!


In short order and record time, Hunter has resurrected the Labrada Name to a place of prominence picking up where his legendary father left off 26 years ago.


Hunter, entering his second Olympia contest is expected to place top 6 or better, as he certainly expects of himself following his recent victory. Hunter stated, "I come to win and every time I compete I expect improvements as well as progress. I learn from my mistakes and try to correct them with each show so that progress continues the more often I compete."


The only comparison Hunter & Lee have in common is they are individually responsible for their own success in getting to the Mr. Olympia weekend which only one other father-son duo have accomplished in the sports past history in the form of 3X Mr. Olympia, Sergio Oliva & 16th place finalist, Sergio Oliva Jr. in his only Olympia appearance in 2018.
Hunter works for the family business "Labrada Nutrition" along side his dad while raising his 6 year old daughter, Brooklyn and has inherited his height from his mother's side while eating his way into the heavy weight side of Bodybuilding standing 5'9 and weighing approximately 245lbs!
As we head into the 57th Mr. Olympia Weekend, Hunter is dead set on following his own dream and making his own way in a sport where nepotism counts for nothing. Some people think there's an inherent advantage of having a Hall of Famer in your corner however, anyone who's ever trained and dieted knows it's an individual sport of hard knocks and opinions none of which the father can control or influence. You reap what you sow and get what you give.

Lee can guide and advise but Hunter does the work from a place of passion and hunger his father can't implant into his heart or the Judges.

I asked Lee how do you support your son, he's too big for you to train with and he stated, "Hunter is his own person. He's receptive to my advice but he typically does his own thing, he is in charge of what he wants to do much like I was. I'm a father and a Fan enjoying the other side of competing. It's exciting to witness Hunters hard work and sacrifices pay off for him like mine did for me. I'm not a judge and have no control over wins or losses so I'm enjoying his journey."

Hunter will be put to the test once again shortly, as he had only a weekend off to enjoy his most recent victory before heading into his next big test in Orlando, Florida where his father and I will be working the Pay Per View together.
Hunter is grounded and realistic in trying to accomplish his short term goal of moving up into the top 6 before setting his sites on one day challenging for the title that is currently held by last years winner, Big Ramy at the moment.
Editor in Chief.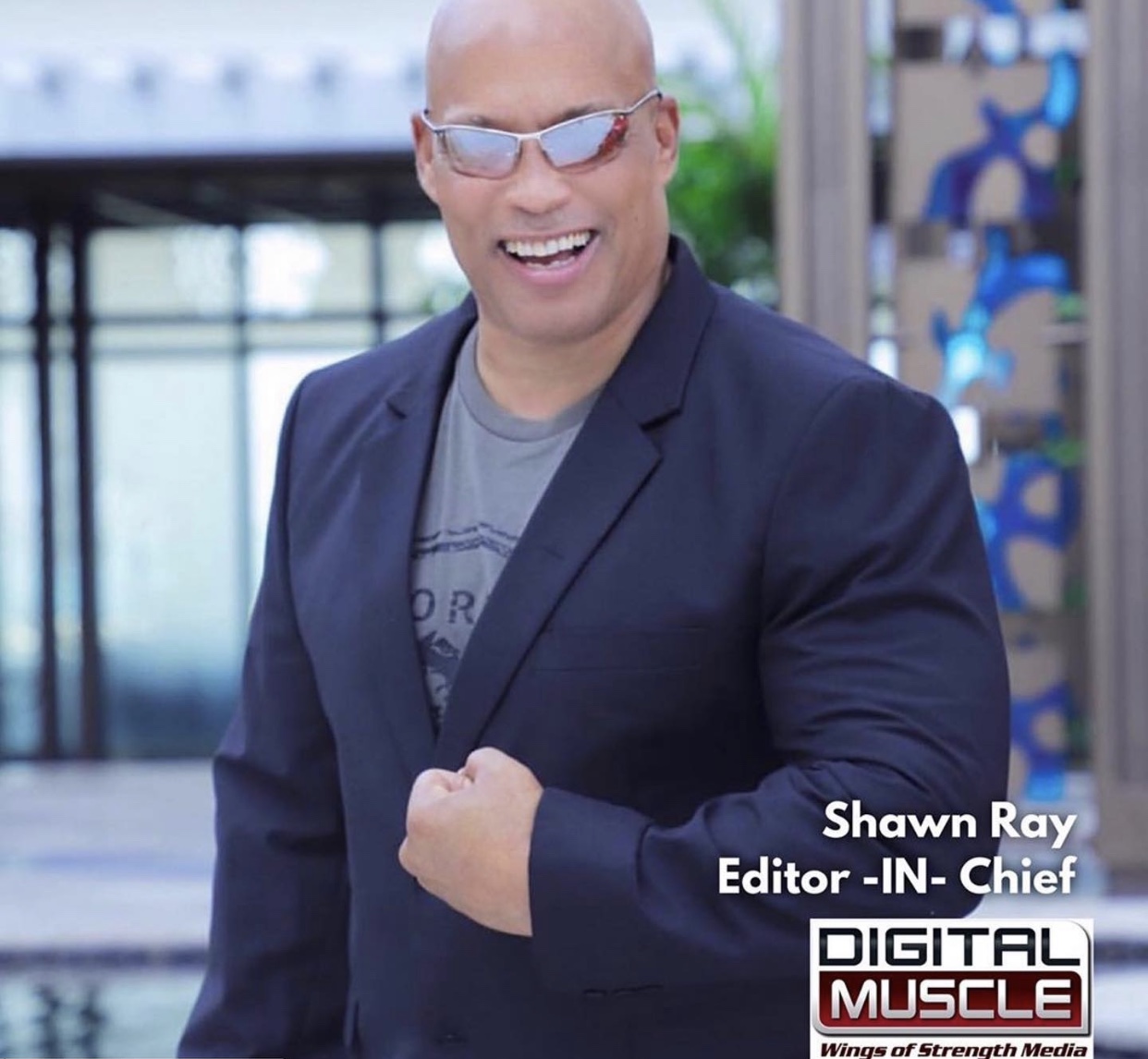 12x Olympia Top 5 Finalist, Pro Bodybuilding Hall of Fame Inductee, International Master of Ceremonies, NPC Contest Promoter, Motivational Speaker, Social Media Influencer, Fitness Journalist