By Shawn Ray
Every so often history has a way of repositioning itself in order to make way for a new generation of future superstars of sport! In professional bodybuilding one need look no further than the infamous "Posedowns" to see the ever changing landscape of the Past as it meets the Present.
In some cases, you can scan a posedown and see yesterday's superstars hitting shots next to tomorrow superstars in real-time!
The ever changing landscape of today's superstars making their way up and through the ranks into retirement and beyond while we bear witness to the arrival of the young and hungry Lions that one day would be tomorrow's future Kings of Bodybuilding!
Akim Williams, winner of the Chicago Pro 2020 and Mr. Olympia 6th place finalist served notice last year that he is one to be reckoned with in the conversation of the "Next Big Thing!"
No one has had a more meteoric rise to the Olympia than the son of living legend, Lee Labrada and that would be Hunter Labrada! Former NPC National Champion, Tampa Pro Champion and 8th place Mr. Olympia Finalist with less than 10 contests in his past history! Hunter is poised to break into the top 6 this year and it's not due to his Hall of Fame father but rather his desire and dedication to join his father in the conversation one day down the line in his retirement years which is far off in the distant!
The return of The King Snake, Steve Kuclo is in the horizon! This Texas native is one of the more experienced of the next generation however his youth and experience are coming together and peaking at a time where a changing of the guard is happening in the midst of his arrival! Steve, a 6ft 250lb Goliath has tasted victory and success combined with a past top 6 finish which he is thirsty to supersede with an Olympia Qualification this summer to return to the Big Show!
Another Texas native with big plans to shake up things this October in Orlando is "The Future" Patrick Moore who won this years Pro California Championships to qualify for his second shot at the Olympia challengers and a break-through of the top 6 potentially! Patrick has both the size and shape to usher in a more Aesthetic Appeal to the line up that many have been longing for when it comes to the gene pool of champions!
Perhaps one of the fastest rising stars from the New Kids on the Block selection is 26 year old, Nick Walker! This behometh of a man child laid waste to the NY Pro line-up in Tampa this past May to earn a pass to the 57th Joe Weider Weekend in Orlando! Nick proved he can peak and control areas of his body many were concerned about with all the muscle mass he carries. He came in dry and hard with a pleasant posing routine that lead him to victory in a fashion that has many talking top 6 at the O this year!
Justin Rodriguez has slowly but surely shown us he's capable of attracting our attention simply by adjusting his Sails and correcting his mistakes! This years Indy Pro Winner has brought us shape and symmetry together in one package which many athletes have failed to deliver on contest day. Justin is a quality poser worthy of recognition when talking about the future sultans of today's bodybuilders!
Canada's young up and comer puts its future hope in the hands of Regan Grimes. Regan last year made his Olympia debut placing an auspicious 15 out of 16. However, lest you be ignorant to the history of the landscape that is the Mr. Olympia, one need look no further into the past to discover the rookie placements of some notable legends in the sport:
1992 Ronnie Coleman tied for last place at 16.
2000 Jay Cutler– 14th
2000 Gunter Schlierkamp– 14th
1988 Shawn Ray– 13th
As the hands of Time slowly grind on, we bear witness to the beginnings and the end of some great athletes careers. Gone from this years Mr. Olympia line-up are the 7x Olympia Winner, Phil Heath as well as, the winningest Pro Bodybuilder in history, Dexter Jackson after a 21 year run!
So we all bear witness to the changing of the guard and the arrival of the future in one collective breath. We recognize the greatness of yesterday's past but eagerly await the arrival of tomorrow's superstars at this years 57th Mr. Olympia Weekend!

Editor in Chief.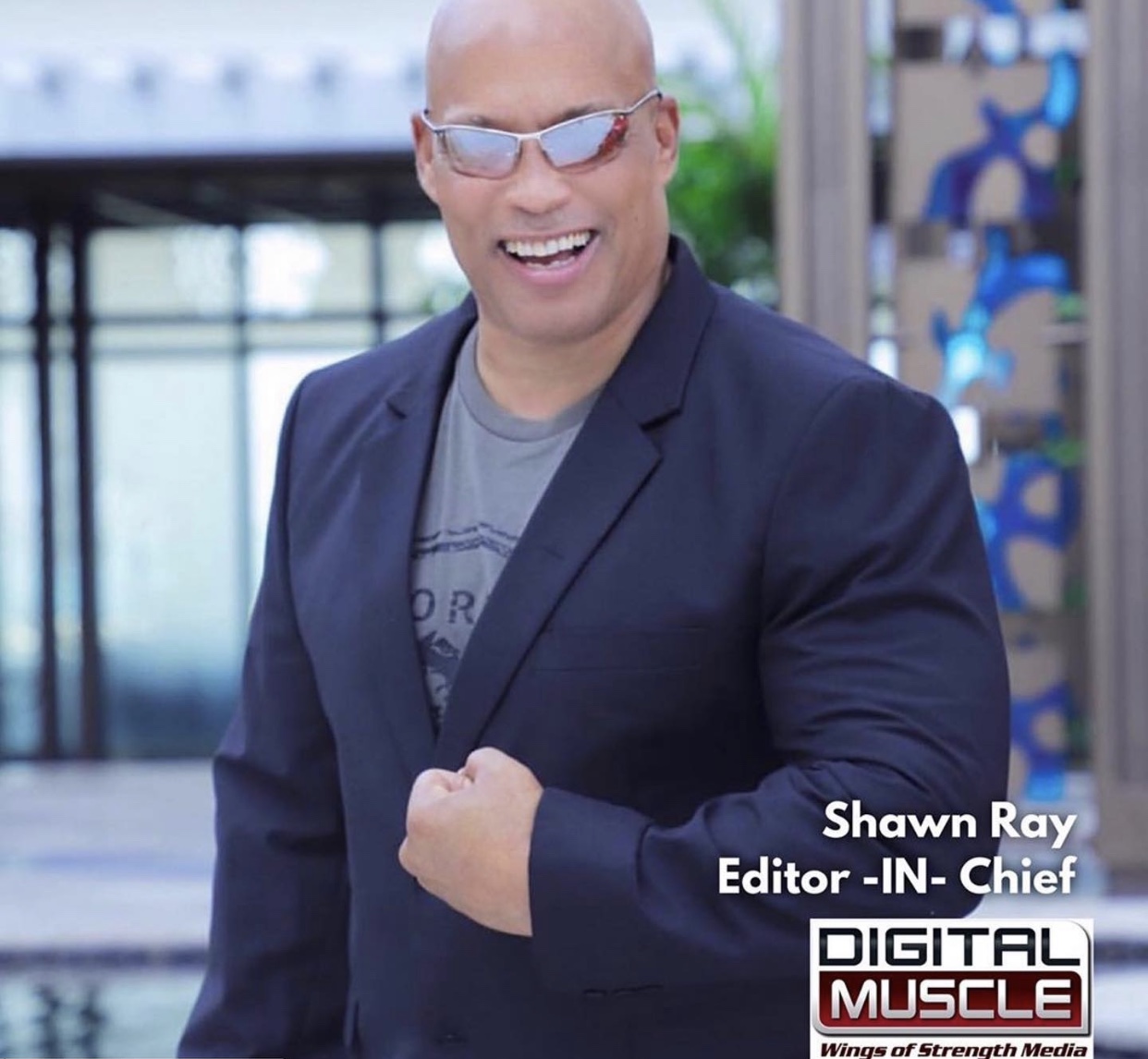 12x Olympia Top 5 Finalist, Pro Bodybuilding Hall of Fame Inductee, International Master of Ceremonies, NPC Contest Promoter, Motivational Speaker, Social Media Influencer, Fitness Journalist