By Shawn Ray
The year 2022 saw the untimely passings of some lives cut short and legends that never die. We take a look back at but a few of our athletes we lost over the past year from the Iron Game that will not soon be forgotten.
Jim Lorimer: The colorful co-founder of the 1989 Arnold Classic, who also served as a national track coach, a corporate executive and an FBI agent, Mr. Lorimer also served as Mayor and Vice Mayor of Worthington, Ohio, for 52 years.died at the age 96.
Tom Prince died on Saturday, Feb. 5, 2022, at 52 years old. The former NPC Nationals winner faced numerous health issues over the last several years of his life; he was battling cancer at the time of his death. The specific type of cancer wasn't revealed, and no official cause of death was confirmed

Legendary bodybuilder William "Bill" Arnold Pearl has passed away at the age of 91. It was confirmed by Pearl's wife, Judy, on the official Bill Pearl Facebook page that Pearl passed at 4:00 a.m. on Sept. 14, 2022. The cause of Pearl's death wasn't officially declared. However, Judy Pearl wrote that Pearl's Parkinson's disease "finally defeated him."
Paul Poloczek Former Arnold Classic Amateur Winner, Paul 37-year-old bodybuilder, died.  Paul was from Poland, passed away just hours after participating in the NPC Worldwide Championship in Germany.
A cause of death has not been announced.
According to Fitness Volt, in 2002 Poloczek joined the famous Powerhouse Gym franchise in Oehringen, Germany, eventually becoming its owner

Stacy Cummings: The mom-of-two, who lived in Texas, reportedly passed away on April 20. Her cause of death remains unknown.
Cedric McMillan has died at the age of 44, after health complications caused by Covid-19, and a road accident. McMillan, a long-time veteran of the US Army and National Guard, was a veteran bodybuilder and 2017 winner of the prestigious Arnold Classic.Apr 13, 2022. McMillan had a heart attack on a treadmill.

Bostin Loyd: Passed away at 29 years old on February 25th, 2022. The official cause of death hasn't been released yet.  It was initially assumed that a heart attack was to blame for Loyd's death due to him battling stage 5 kidney failure. However, it seems to be an aortic dissection that led to his untimely death. An aortic dissection is when the main artery to the heart splits, which then leads to internal bleeding and, in most cases, death.
Argentine Johana Colla:  Passed away in Brazil when she travelled for a competition – with the officials saying she died of natural causes.
Doug Brignole: Doug died on Oct. 13 from a COVID-19 infection, according to public records from the Los Angeles County Medical Examiner-Coroner. Doug's most significant victories came at the 1982 AAU Mr. America in the medium tall division and at the 1986 AAU Mr. Universe in the Light Heavyweight category. 



Eric the Trainer (Eric P. Fleishman) was a Hollywood physique expert with over 20 years of physical transformation experience.  It was reportedly stated that Eric Fleishman had died as a result of suicide.
Andreas Frey passed away on Thursday, October 20, at the age of 43. Sources revealed that he died suddenly in his sleep, indicating that he wasn't hospitalized at the time of his passing. A severe pec injury in 2007 forced him to retire from the sport. He participated in 33 bodybuilding competitions over the course of his career and was crowned winner in 15 of them.


While we usher in the New Year let us pause to remember those we lost and send condolences to the families left behind while giving thanks and grace to the athletes and legends that inspired and motivated the masses around the world!
We remember you!

Editor in Chief.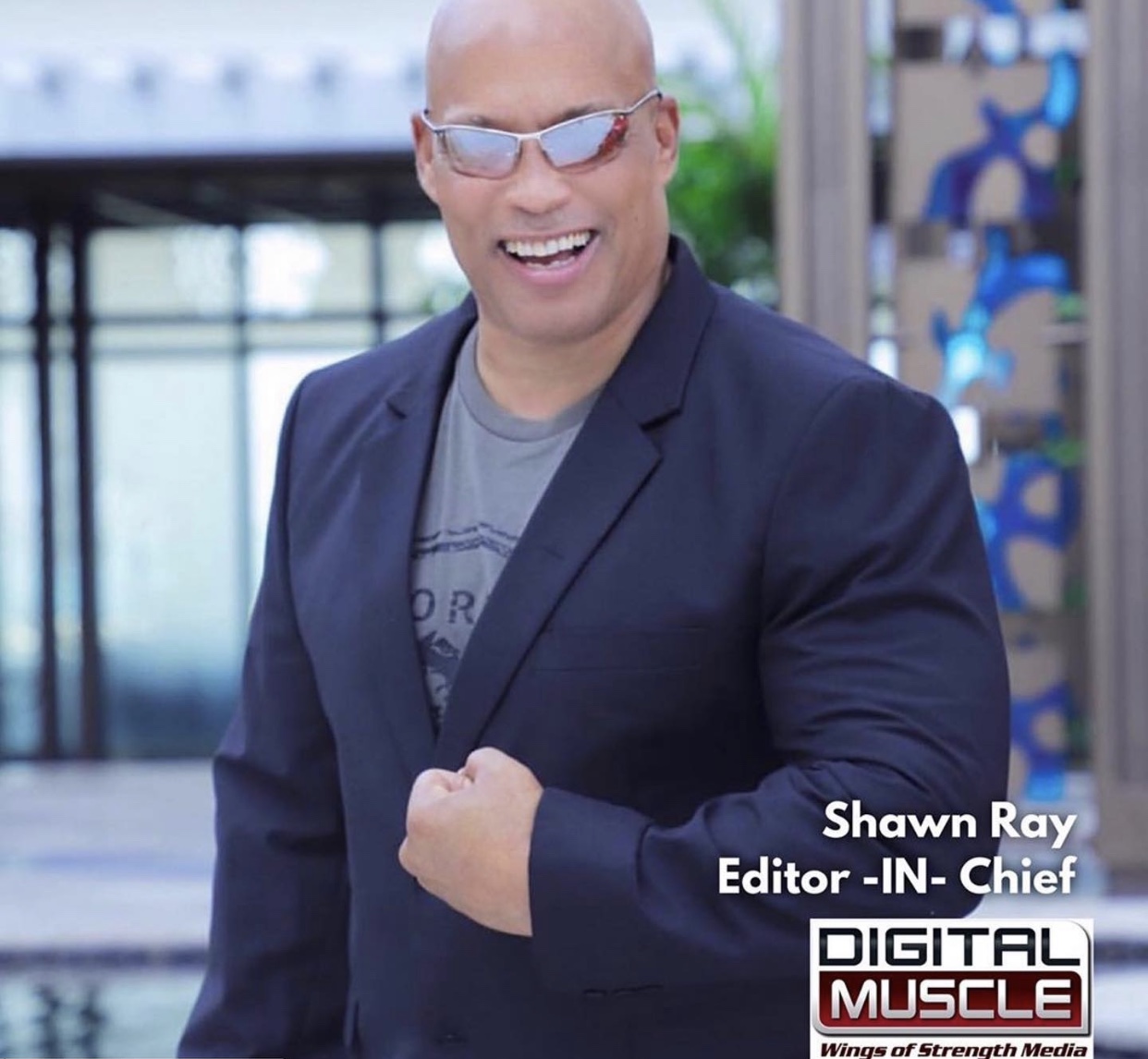 12x Olympia Top 5 Finalist, Pro Bodybuilding Hall of Fame Inductee, International Master of Ceremonies, NPC Contest Promoter, Motivational Speaker, Social Media Influencer, Fitness Journalist