By John Hansen & Shawn Ray
New York Pro History:

The 2021 IFBB New York Pro will be held on May 15, 2021 in Tampa, Florida. This will be the 17th consecutive New York Pro which replaced the iconic Night of the Champions competition in 2005.

Over the years, many of bodybuilding's greatest stars have competed and won this competition. Let's take a look at the history of one of the biggest professional competitions on the IFBB calendar. 

In 2004, the IFBB made some big bold moves as the Weider Brothers sold their interest in their Weider Olympia Empire to Media Publishing Giant, AMI. In so doing, former IFBB Vice President, Wayne DeMilia was unceremoniously fired from his position, hence ending the tradition that once was "The Night of Champions" with stellar bodybuilding superstars of the game like past winners; Lee Haney, Albert Beckles, Phil Hill, Robby Robinson, Flex Wheeler, Kevin Levrone and other great champions of yesterday's past when it was held annually in the middle of the Big Apple the epicenter of Bright Lights and Broadway Plays. Enter Big Steve Weinberger of Powerhouse Gym and the East Coast Mecca along with his partner, Bev Francis to keep the New York tradition alive! Today, the New York Pro is the third longest running Pro Show in the IFBB Pro League.
Here's a look back at past champions-
2005 – Darrem Charles won the very first New York Pro in 2005 over Ahmad Haidar in second and Victor Martinez in third place. Darrem was victorious over a 15 man line-up that included promising rookie pro Chris Cook in sixth place and the "Voice of Bodybuilding" Bob Cicherillo in eighth. Rounding out the top five at the inaugural New York Pro was Craig Richardson in fourth place and Capriese Murray in fifth. 

2006 – The 2nd Annual New York Pro was notable for the impressive win by future Mr. Olympia winner Phil Heath. In his first year as a professional bodybuilder, Phil won the New York Pro shortly after winning his first pro contest at the Colorado Pro Championships. Phil defeated last year's champ Darrem Charles to win the New York Pro and cement his presence on the IFBB circuit. With Darrem in second place, Dennis James took third place at the 2006 New York Pro followed by David Henry (competing in the open division before the 202 class began) in fourth and Big Bill Wilmore in fifth place. A massive line up of 31 pro bodybuilders took the stage in the second year of the New York Pro. A young Kai Greene finished way out of the money in only his second year as a pro. 
2007 – Branch Warren won the third New York Pro with an impressive win over Dennis James in second and Dennis Wolf in third. This was the third pro win by Branch and it was a big victory for him in his career after only taking 12th place at the Mr. Olympia in 2006 and 7th place at the Arnold Classic earlier in the year.  Big Desmond Miller landed in fourth place with Silvio Samuel rounding out the top five. Kai Greene moved way up the ladder to sixth place after placing near the bottom only one year earlier.  In this contest the newest Pro Division made its debut courtesy of yours truly, Shawn Ray by promoting the 202lb Contest which saw David Henry capture the first ever title! David would go on to with the first ever 202lb Olympia Showdown Title as well later during the same year.
2008 – Kai Greene continued his rise in bodybuilding with a dominating win at the 2008 New York Pro. Kai defeated a 25 man line-up to win the second pro show of his career. Kevin English took second place to Kai followed by Ronnie Rockel in third, David Henry in fourth and Craig Richardson in fifth place.  In 2008, the New York Pro included the brand new 202 Division. Kevin English, fresh off his second place to Kai Greene in the Open Men's Professional division, won the 202 Class followed by David Henry who took fourth in the Open. Jason Arntz placed third in the 202 Class with Charles Dixon in fourth and Rashid Shabazz in fifth. 
2009 – Big Evan Centopani emerged victorious at his first pro show after winning the NPC Nationals in 2007. Evan defeated a 20 man line-up in his first pro victory. Dennis James, competing in his third New York Pro, took a disappointing second place to Evan. Big Markus Ruhl landed in third place ahead of Silvio Samuel in fourth and Hidetada Yamagishi in fifth place.  In the 202 Division, Kevin English won his second consecutive New York Pro Championship. Mark Dugdale took a strong second place followed by David Henry in third, Eduardo Correa in fourth and Jason Arntz in fifth. 
2010 – In his pro debut, massive Roelly Winklaar won first place at the 2010 New York Pro. Roelly made a big impact on the pro scene by winning this prestigious competition over Hidetada Yamagishi in second place, Dennis Wolf in third, Toney Freeman in fourth place and Erik "Big Calves" Fankhouser in fifth.  In the 202 Division, Kevin English showed his dominance by winning his THIRD consecutive New York Pro. Young Jose Raymond, competing in his second year as a pro, took second place followed by Jason Arntz in third, Vincent Wawryk in fourth and 1985 IFBB World Games winner Sean Jenkins making his competition comeback in fifth. 

2011 – "The Predator" Kai Greene dominated in the 2011 New York Pro Championships in one of the best conditions of his career. Three years after winning his first New York Pro, Kai showed up in amazing condition, combining freaky size and thickness with rock hard conditioning. Many in the audience thought Kai looked like a future Mr. Olympia winner with the physique he displayed at this contest. Rounding out the top five was Ronnie Rockel in second place, Craig Richardson in third, Lionel Beyeke in fourth and Robert Burneika in fifth place.  Some of the surprises in this 19 man line-up included last year's winner Roelly Winklaar slipping all the way down to 9th place. Also of note was future Mr. Olympia winner Brandon Curry, competing in only his third pro show, taking 10th place and top contender Cedric McMillan placing a disappointing 11th place.  Jose Raymond was victorious at the 2011 New York Pro in the 202 division. Future 212 Olympia Champion James "Flex" Lewis took second place followed by the "Mini Hercules" Marvin Ward in third, Parenthesis Devers in fourth and Jason Joseph in fifth. 
2012 – "The One" Cedric McMillan fulfilled his tremendous promise with a convincing win at the 2012 New York Pro. This was Cedric's second pro win since turning pro in 2009 and most experts in the sport felt that Cedric had all the tools necessary to rise to the level of Mr. Olympia winner. Second place went to super thick Johnnie Jackson with rookie pro Steve Kuclo taking a strong third place in his pro debut. New York native Juan Morel placed fourth followed by Jonathan DeLaRosa in fifth place. Kevin English, showing his dominance in the 212 division, won an unprecedented fourth time at the New York Pro. The symmetrical Sami Al Haddad took second in this division followed by the very competitive Jose Raymond in third. Marco Rivera placed fourth with Guy Cisternino in fifth place.
2013 – The year 2013 signaled the emergence of "Big Ramy". The rumors had been floating through the Bodybuilding World all year of an incredibly massive bodybuilder from Egypt who was destined to defeat everyone. Mamdouh Elssbiay (better known as "Big Ramy") finally made his pro debut at the 2013 New York Pro and he was not a disappointment. Weighing over 300 pounds onstage, Big Ramy made the rest of the 19 man line-up look small compared to his massive proportions and size. Veteran champion Victor Martinez, competing in fantastic shape, could only hope for second place against the huge rookie pro. Juan Morel moved up one spot from last year to take third place followed by Jonathan DeLaRosa in fourth and Clarence DeVis from France in fifth place.  The very competitive 212 Division featured some great bodybuilders but Jose Raymond again led the pack to win his second New York Pro title. Sami Al Haddad repeated his runner-up spot from last year and he was followed by Mark Dugdale in third place, Aaron Clark in the fourth position and New Yorker Marco Rivera rounding out the top five.
2014 – Proving that last year's big win was not an accident, Big Ramy wins his second consecutive New York Pro in 2014. After placing a disappointing 8th place in last year's Mr. Olympia contest, Ramy felt the need to show his dominance onstage the following year. Juan Morel continued moving up the ladder by taking second place to Big Ramy in 2014. Jonathan DeLaRosa, for the third year in a row, places right behind Morel to take third place. Rounding out the top five this year was Lionel Beyeke in fourth place and big Max Charles in fifth.
2015 – Showing that persistence pays off when it comes to professional bodybuilding, Juan Morel finally takes first place at the 2015 New York Pro after four consecutive years of placing in the top five. Juan was extremely happy to win a pro contest of this caliber, especially considering that he defeated his idol Victor Martinez in the process. Victor took second place in the New York Pro in 2015 followed by Max Charles in third place, Henri-Pierre Ano in fourth and Grigori Atoyan in fifth place.  Guy Cisternino wins his first New York Pro in the 212 Division in 2015. Second place goes to Kim Jun Ho with Marco Rivera taking third, Jose Raul Sanchez Reyes in fourth and Chris Tuttle landing in fifth place. Future 212 Olympia Champion Shaun Clarida placed seventh in this competition in his second year as a professional.
2016 – All the stars came out at the 2016 New York Pro! This included a former Mr. Olympia winner who was competing for the first time at this prestigious event. Dexter Jackson made his debut at the New York Pro and won his 25th professional title on this  historic night. Dexter defeated a huge line-up of talented bodybuilders including massive Roelly Winklaar in second place, Victor Martinez in third, Max Charles in the fourth position and big Steve Kuclo in fifth place.  In the 212 Division, Guy Cisternino wins his second consecutive New York Pro. Guy wins this division over Marco Rivera in second place, rising star Shaun Clarida in third, Kim Jun Ho in fourth place and former open pro bodybuilder Craig Richardson in fifth place.  The 2016 New York Pro was also the debut of the Classic Physique division. The talented Arash Rahbar wins the class over the first New York Pro champion Darrem Charles who was making his competitive comeback this year as a Classic Physique competitor. Omar Bautista placed third followed by R.D. Caldwell in fourth place and Axel Alvarez in fifth.

2017 – Sergio Oliva Jr., making his pro debut at the 2017 New York Pro, makes history by defeating an impressive line-up of pro bodybuilders. Sergio, the son of 3x Mr. Olympia Sergio Oliva, proves he has what it takes to be a champion bodybuilder in his own right by winning one of the biggest pro shows of the year in his very first outing as a professional bodybuilder.  Jonathan DeLaRosa takes second place at the 2017 New York Pro finally defeating his friend and bodybuilding rival Juan Morel who lands in third place on this night. Luis Rodriguez takes fourth place followed by big Akim Williams in fifth. In a huge 26 man line-up for the 212 Division, veteran pro bodybuilder Ronnie Rockel wins the 2017 New York Pro 212 Division over a vastly improved Shaun Clarida in second place. Milan Sadek takes third place followed by Craig Richardson in fourth and Alejandro Cambronero in fifth place.  In the Classic Physique division, the thick and symmetrical physique of Breon Ansley is victorious in a huge 27 man line-up. Breon would go on to win the first of two Classic Physique Olympia titles later that year. George Peterson, competing in his very first professional event after winning the Classic Physique division at the NPC Nationals the previous year, placed a strong second place to Breon at this competition. Kenneth Owens was in third place followed by Lee Banks in fourth and Aaron Futel in the fifth spot.
2018 – The 2018 New York Pro really brought out the competition with record numbers. 25 bodybuilders showed up to compete in the Men's Open division, 24 stepped onstage in the 212 category and 20 Classic Physique competitors came to win in that division.  Nathan DeAsha from England takes first place in the Men's Open Bodybuilding category. This was Nathan's second win this year after winning the California Pro as well. Juan Morel, the 2015 New York Pro champion, placed second to Nathan followed by Justin Rodriguez in third place, Josh Wade in fourth and Jonathan DeLaRosa in fifth place.  Shaun Clarida continues to make improvements and he wins the 212 Division at the New York Pro in 2018. Shaun took second place the year before so he was poised to win it all this year. Zane Watson with his symmetrical physique and masterful posing placed second to Shaun followed by Ahmed El Sadany in third, Mahmoud Al Durrah in fourth and Ahmad Ahmad in fifth place.  Regan Grimes, making the switch from Men's Open Bodybuilding to the Classic Physique division, wins first place over the genetically gifted physique of Divine Wilson in second place. David Hoffmann from Germany takes third place with Rickey Moten in fourth and Kenneth Owens in fifth place. 

2019 – Juan Morel comes back to the New York Pro to capture his second victory after taking second place to Nathan DeAsha the year before. Juan is now a 2x winner of this event. Akim Williams takes a close second to Juan followed by Milan Sadek in third place, Jonathan DeLaRosa in fourth and Justin Rodriguez in fifth. In the very competitive 212 division, Ahmad Ashkanani wins the New York Pro on his first attempt. The super ripped Eduardo Correa lands in second place followed by Kerrith Bajjo in third, Kim Jun Ho in fourth and Steve Benthin in fifth place.  Keone Pearson, in only his second year as a pro, wins his first professional competition at the 2019 New York Pro Classic Physique division. Keone showed incredible promise with his win, looking very much like a possible Classic Physique Olympia one day. Alejandro Cambronero, making his first appearance in the Classic Physique division after switching over from the 212 class, finished a strong second place. Kenneth Owens showed his consistency with a third place finish followed by Giuseppe Christian Zagarell took fourth place and Damien Patrick rounded out the top five.
2020 – Due to the unexpected pandemic of the COVID-19 virus, the 2020 New York Pro had to temporarily relocate to Tampa, Florida. Many shows were canceled in this strange year of social distancing and limited crowds for events. However, the New York Pro was able to continue its long standing tradition even if it had to move to another city to survive.  Iain Valliere displayed a massive and impressive physique to win his first pro title at the 2020 New York Pro. Iain defeated a very competitive group of bodybuilders which added up to a close decision by the judges. In second place, the well balanced and massive physique of Justin Rodriguez placed right behind Iain followed by Jonathan DeLaRosa in third, the outrageously huge Hassan Mostafa in fourth and big Max Charles in fifth place. In the 212 division, Bo Lewis wins his first pro show over the improving physique of Jason Lowe. Errol Moore takes third place followed by Adam Young in fourth and Derik Osland in fifth place. The very classic physique of Logan Franklin wins the 2020 New York Pro Classic Physique division. Logan made the transition from Men's Physique to Classic and he was the big winner this night. Jason Brown took second to Logan followed by Tony Taveras in third place and Kyrylo Khudalev in fourth and Amit Roy in fifth place.

The stage is now set for the upcoming 2021 New York Pro Championships taking place on Saturday, May 15th, 2021 in Tampa, Florida located at:
• Tampa Marriott Water Street 505 Water St, Tampa, FL 33602
This should be another very exciting event and one of the highlights of the 2021 IFBB Professional Bodybuilding calendar. See you there! 


John Hansen – Bodybuilding Legends Podcast-http://bodybuildinglegendsshow.com
JohnHansenFitness.com – [email protected]
Editor in Chief.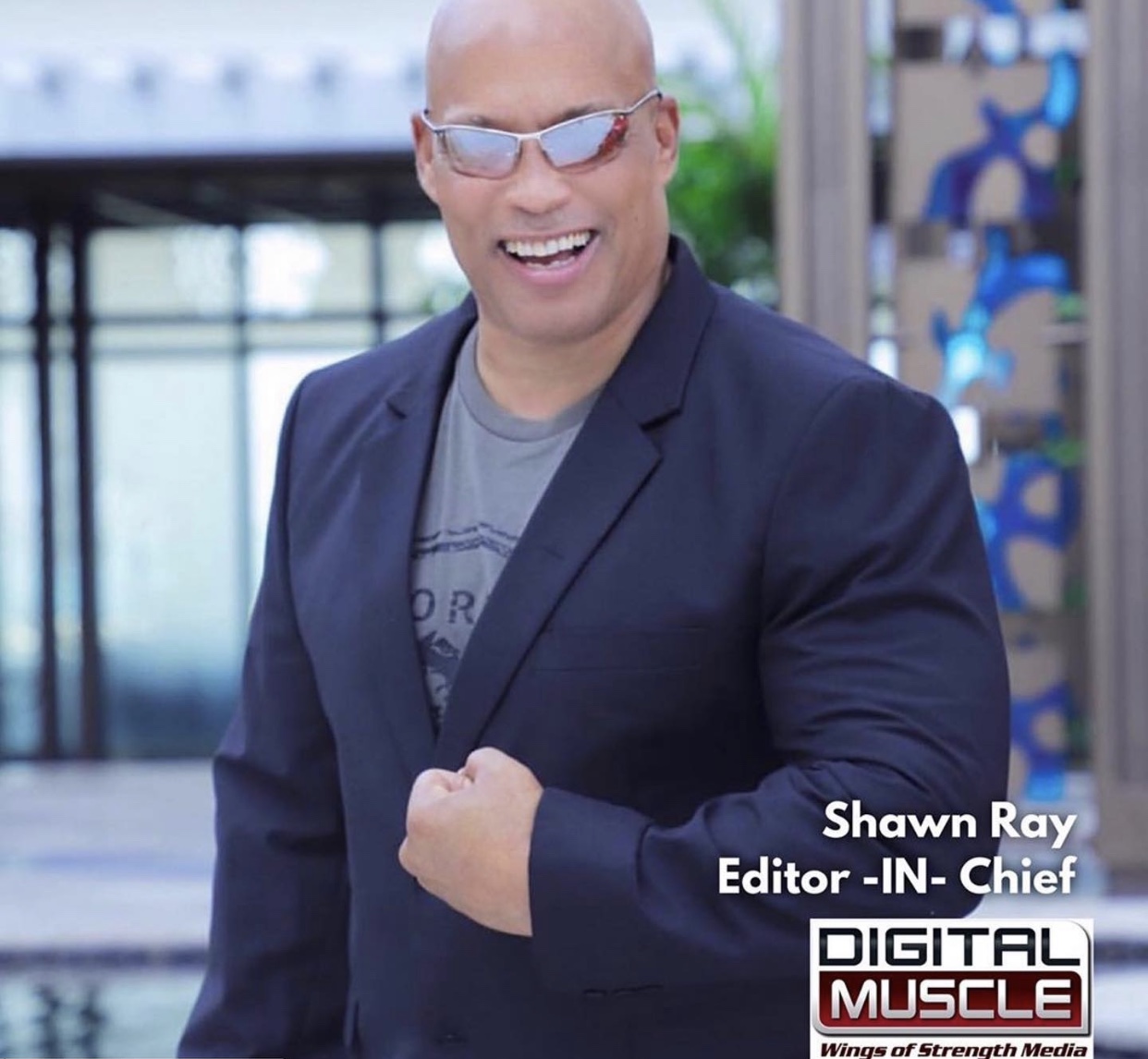 12x Olympia Top 5 Finalist, Pro Bodybuilding Hall of Fame Inductee, International Master of Ceremonies, NPC Contest Promoter, Motivational Speaker, Social Media Influencer, Fitness Journalist