By Shawn Ray
Winning bodybuilding shows while exciting and satisfying, is only the beginning of the journey and not the end.


The top bodybuilders in the world recognize the reward isn't just a victory but creating "opportunities." History has shown that longevity has its rewards in comparison to the glorious but short term emotions that victory elicit. In this sport, reward to many athletes equate to generating revenue by which they can parlay into their contest prep which is typically a bigger hill to climb.

The cost of climbing these mountains add up when the athletes factor in expenses like; Airfare, Hotels, Tanning, Food, Hair & Make-up, competition Suits etc. Winning Prize Money helps but creating monetary opportunities has longevity. Sponsorships, Endorsements, Promotions, Marketing, Social Media all have a role in the athletes visions and dreams but implementing and creating them have been elusive at best for many a champion.

In my 14 year career as a Pro, I singularly focused on the most elusive prize in sport which is winning the Mr. Olympia Title however, concurrently I focused on Business Opportunities being that I knew I was one of the sports top elites. There can be only One Winner when it comes to Olympia Title holders but in the "best of what's left" arena regarding sponsorships, it's every man for himself!

Having spent 14 years as a pro bodybuilder and 13 years on the Mr. Olympia stage, I arrived in the middle of three of our sports biggest Mr. Olympia Champions ever, they held the title for 22 consecutive years from 1984-2005 denying several future Hall of Fame athletes a victory to add to their resumes. So what to do? Monetize!!!!!

Recognizing that victory was an elusive idea, fantasy, dream on the Mr. Olympia platform as it related to me, I pursued my goals relating more towards Advertising, Marketing and Promotions as my focus off the stage and year round in order to compensate for the investment of time and sacrifices I was spending during years of contest preparation in the gym. Realizing the fans had many champions to pattern themselves after, cheer for and copy in terms of pattering their individual careers, I decided to coincide my efforts of winning onstage into dollars off stage.


In the late 80's and throughout the 90's fitness companies where popping up globally cashing in on the bodybuilding and fitness crazed fans and athletes. A multimillion and eventually billion dollar business industry ripe with supplements, gyms, fitness apparel and events, many advertisers were looking for fresh and familiar faces to promote their brands. I pursued and secured clothing sponsorship, magazine and gym sponsorships plus gloves and supplement deals to compensate for lack of prize money not earned by competing onstage while building my Name and Brand Globally working with various companies in an industry that catered to my fan base.

Nothing comes to the winner but the trophy and prize money, in most cases you can't pay your Bills with the reward so you have to find supplemental income via Marketing, Promotion and Advertising.

While many will never forget the Mr. Olympia champions of yesterday's past as they are our sports Crown Jewels, these champions will tell you they can't feed their families and pay their Bills with medals and trophies.


Rule number 1- Winning is good but it's not everything and in many cases may never happen for you.
Rule number 2- When the contest is over, the real work begins. Take plenty of on location photo shoots, interviews and appearances.
Rule number 3- Plan your Marketing strategies prior to the contest not predicated on victory which is subjective at best.
Rule number 4- Schedule and take Photos/ Videos with multiple sources before competing in order to have variety and quantity that is enduring long after your competition days are over.
Finally, Rule number 5- Market, Promote and Advertise yourself to like-minded companies you feel comfortable supporting. Provide them with your interest, contact info, contest history, biography and quality photos to familiarize them with your body of work.

If there are companies you like and support but they don't know your interested in working with them, ask yourself why they'd be interested in working with you? You have to get out in front of the competition so the contest results don't define your value. 


Be ready and stay prepared by learning the products you want to support by educating yourself on the company history. Lastly, make sure you have the time to commit to what you promise. Nothing worse than a company talking bad about an athlete that's not willing to do the work.
Finally, don't be just another "Pretty Face." Stay informed not only on the happenings in the fitness industry with regard to who's who but on worldly affairs, the economy, environment, policies, politics, global events. Being well versed is attractive to any company CEO that sends you out in the world to represent their Brands.
Editor in Chief.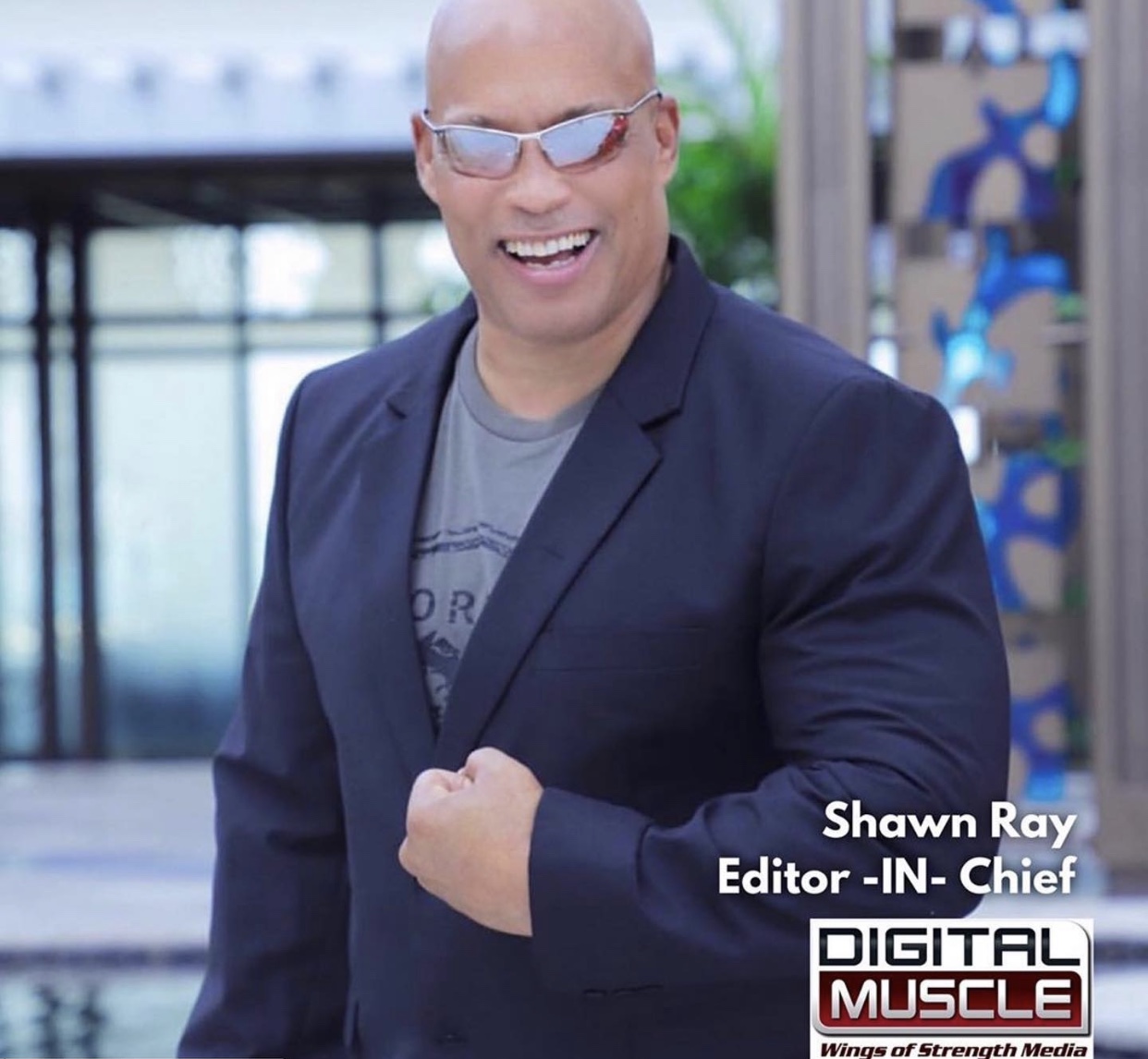 12x Olympia Top 5 Finalist, Pro Bodybuilding Hall of Fame Inductee, International Master of Ceremonies, NPC Contest Promoter, Motivational Speaker, Social Media Influencer, Fitness Journalist