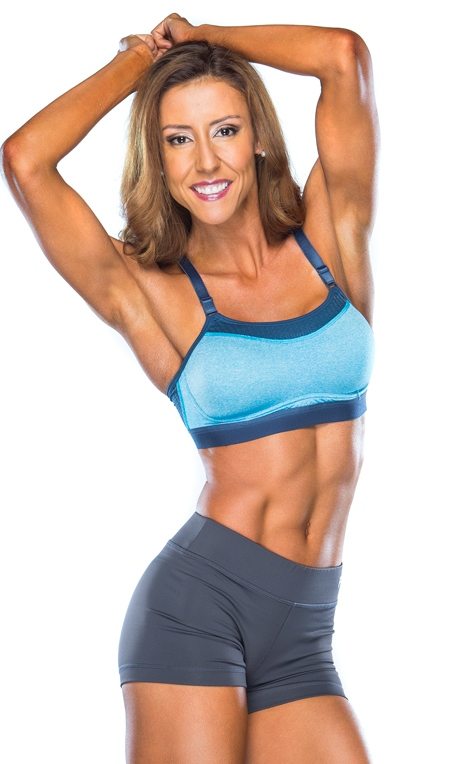 By Evina Del Pizzo
Meal preparation, which simply means planning, preparing and cooking meals ahead of time, has become a fashionable tool in the fitness and weight-loss world. People attempting an organized meal-prep program are usually trying to lose weight, gain weight, or maintain weight. All of your meals are cooked in advance, and portion sizes are determined according to your personal goals. The biggest advantage of having your meals prepped is that you'll always have the right food available when it's time to eat. Instead of being caught without food when hunger pains strike, you can make better choices.
Do It Yourself or Hire a Meal Prep Service?
If you enjoy cooking in your free time, and/or you need to save money, you're an ideal candidate for doing your own meal prep. If you don't have the patience or time for all that cooking, there are solutions for you.
Making your own food means you have to correlate your goals with the types of food you know how to prepare. Knowing your required food intake or the macros that will help you meet your goals and can be a problem if you need to cook a lot of chicken and you don't know how to cook chicken. As a personal trainer, I have
experienced clients who don't have those basic cooking skills, which can limit your intake of the macro protein.
Hiring a meal-prep service can help you manage your time. I'm a big fan of Arlet's Café, which is a local business out where I live, but with a little research, you can find a good one in your area. Meal-prep services take care of the food purchasing and preparation for you, providing individual meals with the food items in proportioned servings. They also offer variety over cooking in bulk and eating the same thing every day.
Grocery services like Hello Fresh are another choice. They send you measured ingredients for a specific meal (breakfast, lunch, or dinner) and instructions on preparing it. These services take the guesswork out of selecting ingredients and finding recipes, and like the meal-prep services they offer your taste buds some variety.
Should You Use a Meal Prep Service?
I highly encourage you to take advantage of meal-prep services, but if you aren't sure whether it's for you, here are some points to think about.
Advantages of using a service:
You have more time for other tasks you can accomplish during your week, like longer workouts, helping with homework, answering emails, running errands, and spending quality time with your family, to name a few.
You are always prepared, which reduces the stress of deciding what to eat during the week.
You control your serving sizes, which helps you stay within the boundaries of your meal plan.
Disadvantages of a meal-prep service:
They can be quite costly, ranging from $10 to $15 per meal.
Some companies may cut corners by not using fresh ingredients.
The meals have a short shelf life, depending on the freshness of ingredients.
When choosing a service, check out the company's mission statement, and learn about what they stand for. I only use companies that make fresh foods from fresh ingredients. I also make sure that the meals are fresh upon arrival. I do not suggest frozen-meal services, since freezing food can mask any defects; for example, smell, visual aesthetics, or mold visibility.
The Case for Doing Your Own Meal Prep
If you are planning on doing your own meal prep, consider these pros and cons. Although I enjoy cooking, some days are easier than others.
Pros of doing the cooking:
You maintain complete control of what you eat and the portions.
You save a serious amount of money. After doing the math, I found costs to be about $1.60 to $3 a meal for me to do the cooking.
You can get to your goals faster because you are in charge of managing your personal progress.
Cons of home meal prep:
Cooking in bulk and eating the same food five days in a row can be boring.
Depending on the limits of your recipe repertoire, there can be little to no variety in your meals.
You spend hours in the kitchen instead of accomplishing other tasks.
Ultimately, the decision is a personal one. Only you know what you can do and what you can afford. I have found that I am successful when I use a combination of both, prepping my own meals when I can and ordering some from the meal-prep service, depending on how busy my week is going to be.
Most people already spend a significant amount of money on eating out. Be honest with yourself if that describes you. When you hire a service, you know that you are eating exactly what you need to maximize your goals. When prepping your own food, you know that you are going to save money, and you'll always be prepared. That way, when the office orders pizza, you can avoid the temptations and reach for one of your already prepared meals—and save the pizza for the weekend.
---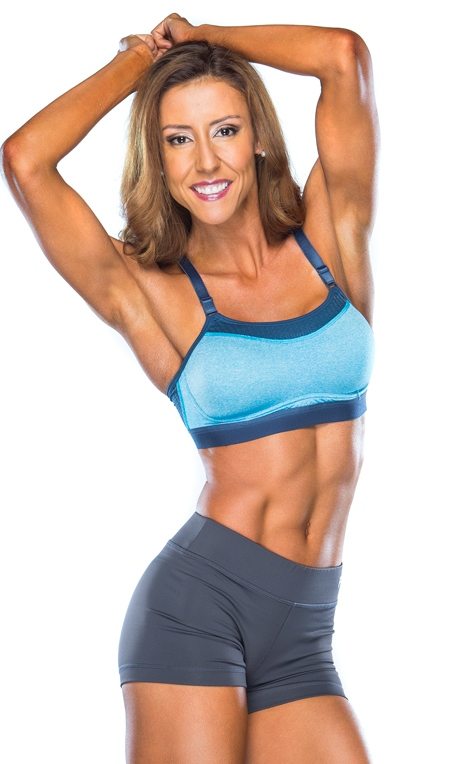 A former Hawaiian Tropics bikini model, Evina Del Pizzo is a certified Master Trainer at Gym Life in Granada Hills, California. She holds a degree in social behavior with an emphasis in sports psychology from California State University, Northridge. Del Pizzo is sponsored by Pro Fight Sports and recently won her first NPC overall bikini title.